ISIS bride Shamima Begum says her world 'fell apart' after losing UK citizenship
Shamima Begum, a woman who married an ISIS fighter as a teen, said she felt her world "fell apart" when she found out she had been stripped of her British citizenship.
Begum spoke to ABC News' James Longman for an interview set to air this Thursday from inside her tent in the Syrian Democratic Forces-run al-Roj camp in northeast Syria.
"When my citizenship got rejected, I felt like my whole world fell apart right in front of me. You know, especially the way I was told. I wasn't even told by a government official. I had to be told by journalists," she told ABC News.
"I kind of saw it coming because I did do my research just before I came out. I thought I would be a bit different because I had not done anything wrong before I came to ISIS," the ISIS bride added.
Polman: "I hope that people will look at this in a balanced way. And do what I know to be the right thing - to take the children back, take the women back, take the men back, judge them normally and deal with the problems instead of shoving them under the rug..."

14/23 pic.twitter.com/Pi1on3Fx94

— James Longman (@JamesAALongman) February 16, 2020
Nearly a year ago, Begum, a teenager who left London when she was 15 years old to join ISIS in Syria, had her British citizenship revoked. She had been discovered in a refugee camp in Syria by a London Times journalist.
During the upcoming interview – parts of which ABC News' Longman shared on his Twitter feed – Begum said that when ISIS leader Abu Bakr al-Baghdadi was killed, several women in her current refugee camp holding ISIS families celebrated.
"When Baghdadi died, Begum says, some women celebrated because for them, he wasn't radical enough," Longman wrote in one tweet.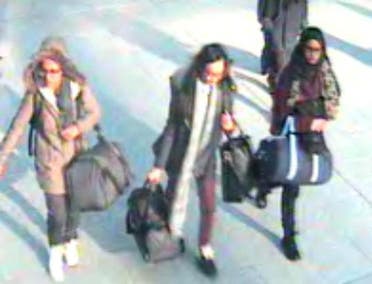 Following the rejection of her appeal against the stripping of her citizenship, Begum's family has sought to acquire her a passport from Bangladesh.
Bangladesh's foreign minister, however, confirmed on Saturday that the country would not provide her with citizenship nor accept her into the country.
"Bangladesh will not accept British citizen and ISIS member Shamima Begum. She has no relation with Bangladesh," FM AK Abdul Momen was quoted as saying by the Bangladesh Sangbad Sangstha (BSS) news agency.