First Jordanian infected with coronavirus says he is recovering, cautions others
Jordanian citizen Mohammed al-Hyari, who was recently confirmed as the first person in Jordan infected with the coronavirus after returning from Italy, said he is in good health after initially suffering from extreme fatigue and intermittent fever.
"I'm not suffering from any major problems at the moment. The coronavirus affected me for two days and the symptoms were showing at the time. I then overcame the difficult phase of the virus and did another test, and thank God, I am now doing much better," al-Hyari told Al Arabiya's sister channel Al Hadath over the phone from Amman.
Al-Hyari had flown back nearly two weeks ago on a plane with around 100 passengers, health minister Saad Jaber confirmed earlier on Monday. The Jordanian citizen said he had returned to Amman on February 15 from Italy, before any cases of the coronavirus were confirmed in the European country at the time.
"I decided to go and declare myself at the health ministry as soon as I felt that I have the symptoms. At first, I felt fatigued and tired. The second symptom I experienced was having a fever, it would come and go, and the third symptom I felt was difficulty in breathing," al-Hyari said from his quarantine room at one of the hospitals in Amman.
The World Health Organization has classified the coronavirus outbreak as an international health emergency, with the virus spreading to at least 70 countries.
WHO chief Tedros Adhanom Ghebreyesus said on Tuesday "we are in uncharted territory."
More than 90,000 people worldwide have been infected by the virus and 3,100 have died. But the numbers may be wrong due to incomplete data and undiagnosed cases, according to Dr. Kaveh Khoshnood, professor of epidemiology at Yale University's School of Public Health.
"What we don't know is if the data being reported is an actual reflection of the reality out there," said Dr. Khoshnood in an interview with Al Arabiya English, adding that the international community relies on numbers reported by each country's government.
Secondly, the majority of those infected by coronavirus have mild symptoms, and therefore do not get tested, according to Dr. Khoshnood.
"They don't see any reason to get tested and they are walking around undiagnosed but infectious to others," he said.
The United States Centers for Disease Control and Prevention (CDC) released a list of symptoms for the virus, known scientifically as COVID-19, that include fever, cough, and shortness of breath.
According to Dr. Khoshnood, there will "hopefully" be a vaccine for the coronavirus out in less than a year.
Read also:
What are the chances of surviving coronavirus? It depends on your age and gender
Over 1,600 infected with coronavirus across Middle East and North Africa
Something is rotten in the Islamic Republic: Iran's sinister coronavirus cover-up
How deadly is the coronavirus and is there a cure: 10 questions answered
How to spot symptoms of the coronavirus
Al-Hyari said that he had traveled with another friend, who is also his coworker, to Italy and that they were together for most of the trip. His companion on the trip did not have any symptoms of the coronavirus.
"I want to add that infecting others with the coronavirus is very difficult as I had traveled with my friend, who is also my coworker, to Italy and we were together most of the time and thank God he hasn't contracted the coronavirus," the Jordanian said.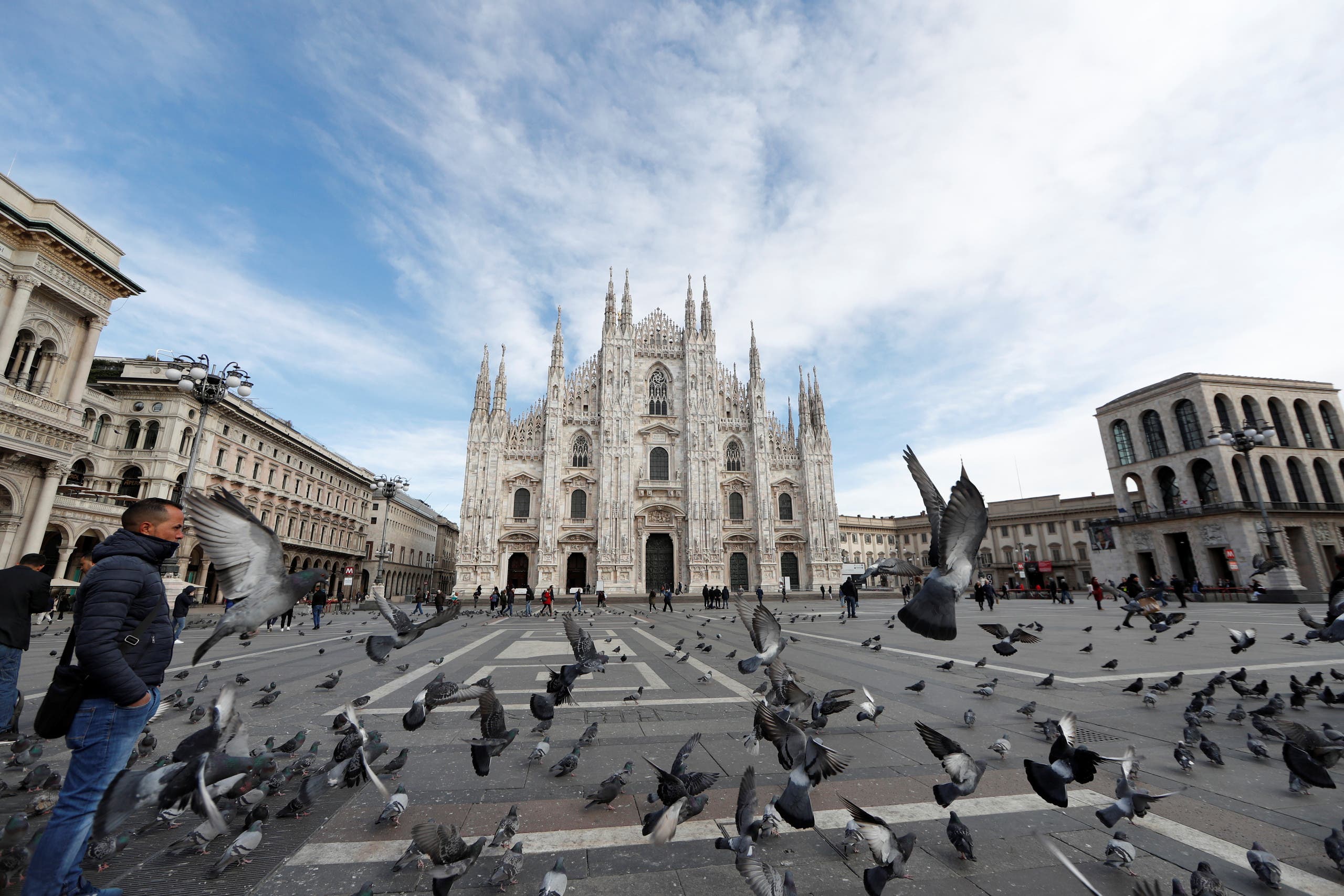 The Jordanian said he is expected to make a full recovery from the coronavirus and that authorities do not believe he has infected anyone else for the time being. Jordanian authorities had disinfected his house and car and tested his immediate family members as well, all of whom have not shown signs of the coronavirus.
"I advise everyone who is [reading] this, especially those who were recently in countries hit by the coronavirus, to immediately report themselves as soon as they feel any symptom," al-Hyari said adding that "they might be helping and protecting a lot of people and not even know it."