Coronavirus increasingly likely to cause global disruption, recession: Experts
Coronavirus' relentless march across the world is increasingly likely to cause a major worldwide recession and massive disruption more and more of the global population's daily lives, on top of the death and sickness experienced by those who actually have the virus, say experts.
The 21st century world is so interconnected, whether through travel, communication lines, or supply chains, that the risk of the epidemic triggering worldwide disruption is greater than at any time in human history.
"We are only ever one flight away from an infectious disease, one flight away from a potential epidemic," said Dr. Marie-Louise Van Eck, regional medical director for the Middle East and North Africa at International SOS, a medical and travel security services firm.
While the rate of new infections in China has dropped significantly, the virus has spread quickly in new hotspots such as South Korea, Italy, and Iran. The virus had been mostly contained in the Middle East until a surge of cases were spread by travelers returning from Iran. The total number of infected and dead continues to grow, with nearly 93,000 infected and over 3,100 dead.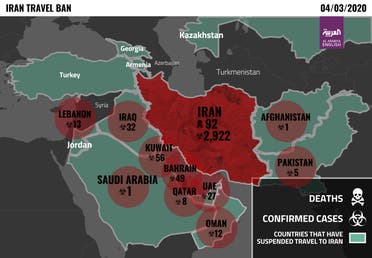 As coronavirus spreads, it makes an increasingly noticeable impact on people's lives. Air travel has been significantly restricted as governments and airlines seek to limit the virus's spread, with airliners across the globe canceling flights. States are closing their borders to certain states, breaking down the movement of people. And within countries, both public and private events have been canceled, while price gougers continue to take advantage of people's health fears.
The world economy is paying the price as the stock market crashes. Last week, US stock markets fell by the highest amount since the 2008 financial crisis.
Even countries who have so far escaped the worst are considering radical – and disruptive – measures.
In the UK, which has so far only had 40 cases and very limited transmission, the chief medical officer is forecasting "widespread transmission," while UK Prime Minister Boris Johnson said the army is "ready" to support police in maintaining public order.

The US Centers for Disease Control and Prevention (CDC) warned Americans last week the coronavirus would likely spread throughout the country and that "disruption to everyday life might be severe."
With the virus still spreading, it has impacted more lives, and as governments have implemented protocols and lockdowns of sorts, individuals and companies have sought to protect themselves.
People react
Around the globe, people have reacted to the virus spreading. Individuals have self-quarantined, changed travel plans, and others have taken to wearing masks – though they are not proven to be effective in preventing infection.
Companies have shut down temporarily and halted non-essential travel for employees. Countries have implemented travel bans and airlines have suspended flights.
The response worldwide to coronavirus has been to close borders with coronavirus hotspots, and Van Eck said the global response has been good.
"Overall, the Middle East isn't doing a bad job at preventing the spread," said Van Eck. "Even in countries without well-developed healthcare systems, like Iraq, the response has been pretty good."
She added that China quickly alerted the WHO, and that played a large role in prompting a rapid global response.
The vaccine wait
Coronavirus has no real vaccine or treatment – explaining fears over its spread. However, pharmaceutical and biotech companies around the world are working hard to develop potential vaccines after obtaining genetic information about the virus, with some signs of progress – there has been some success with a combination of HIV and flu medication.
According to WHO officials, American biotech firm Gilead's remdesivir has demonstrated efficacy in treating infection.
"There is only one drug right now that we think may have real efficacy and that's remdesivir," said Bruce Aylward, a WHO assistant director-general, at a recent press conference in Beijing.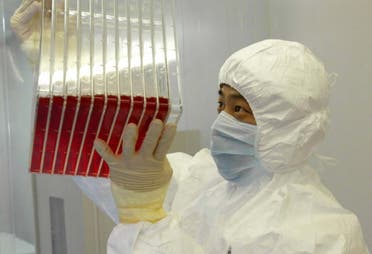 China is also due to begin testing its first vaccine soon. Its first coronavirus vaccine is expected to be ready for clinical trials by the end of April, according to Xu Nanping, China's vice-minister of science and technology. Other estimates say a vaccine is a year off yet.
But until a vaccine is developed, the WHO and other health bodies can only recommend preventative measures, not cures. These include washing hands and limiting contact with others.
And even if a vaccine is developed, it is not clear how much of the global population would have access to it.
Fatality rates
Just how many people coronavirus might kill is uncertain, as there is still no definitive fatality rate for the coronavirus as researchers continue to gather data.
However, elderly are known to be more at risk. The death rate for the very elderly is 10 times higher than compared to younger people, according to the latest study released by the Chinese Center for Disease and Prevention, which reviewed more than 44,000 confirmed cases of the coronavirus in China as of February 11.
There is also a gender variable in coronavirus fatalities. Men make up more than 60 percent of deaths from the virus compared to women, and the spread of the virus is unlikely to stop anytime soon.
"We do believe that it's easily transmissible, and this is why all the precautions that you're seeing and hearing about… that's again because of the fear of how communicable this disease can be not necessarily because of how deadly it is. It's going to impact us as a community so we need to contain it," said Staff Physician of Infectious Diseases Dr. Ahmad Nusair at the Cleveland Clinic Abu Dhabi's Medical Subspecialties Institute.
Nusair, also noted the lethality of the virus falls significantly short of other similar outbreaks, such as SARS or MERS-CoV, otherwise known as camel flu – which could in fact help explain the virus's rapid spread.
"The less deadly the virus or the infectious agent is, the more likely it will spread. The reason is if you think about it, were the virus to kill every host it infects, it's going to end right there because they're going to be a very sick, they're going to be quarantined, and the virus will not have a chance to multiply and spread," he said.
Global recession looms
On top of killing a significant percentage of the global population in a worst case scenario, the virus could also significantly hit the global economy – and has already been affecting growth.
"COVID-19 is having economic effects that for outstrip its direct implications on global public health … In the worst case we are probably seeing a large global recession, which looks like the early quarters of the 2008 crisis," said Head of Economic Analysis at AKE International Harish Natarajan.
The impact from China alone, the world's second largest economy, is enough to negatively impact the global economy.
After the seriousness of the outbreak became clear in China, authorities moved to isolate the affected areas, shut down infrastructure, and close factories. This has had far-reaching consequences for a global economy that is more interlinked than ever before, and depends on goods from the Asian manufacturing giant.
The coronavirus has already significantly delayed goods leaving businesses and consumers with potentially no supplies in the future. Large electronics firms such as Apple have already reported that the coronavirus may cause shortages in the future.
"With employees off work (and working from home not viable), production around the globe will fall. Trade will also weaken – with the difficulties in shipping (to preventing spreading) creating more problems," said Natarjan.
As production falls, more goods will become unavailable, such as face masks which are already facing chronic shortages.
Van Eck said while disruptions are possible, and perhaps likely, it's too early to speculate on what those might look like, beyond current face mask and other medical supply shortages in the market.
And with the virus spreading, other nations are finding their economies suffering. The UAE, for example, is reportedly reassessing its growth forecast for next year as coronavirus forces organizers to cancel key cultural and sporting events and shut schools.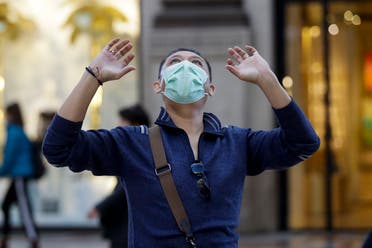 Travel widely restricted
Coronavirus has also cut into the global aviation industry – with more damaging disruption likely.
Airlines and civil aviation authorities have moved to restrict travel to epicenters of the deadly coronavirus around the world, including China, Iran, South Korea, and Italy. On Tuesday, Chinese authorities announced they would be quarantining passengers from the other four virus hotspots for two weeks in a bid to prevent the virus from spreading further.
The impact on the aviation industry is likely to be disastrous. UK airline Flybe announced on Thursday that the company was going into administration, partly blaming the impact of the coronavirus epidemic on the demand for air travel.
Other airlines with limited finances may face a similar fate.
"Advances in technology in the recent decades certainly facilitate spread of diseases like this. People are moving from place to place more than they used to, certainly with flights," Dr. Rebecca Fischer of Texas A&M School of Public Health's Epidemiology & Biostatistics department.
Although closing borders may help to slow or stop the spread of the virus internationally, there are other policies that authorities and individuals need to implement to halt the coronavirus, said Nusair.
"Effective quarantine procedures, proper medical care of the sick, screening and rigorous infection control are needed to stop the spread within countries," Nusair added.
The coronavirus spread first from Wuhan, China, in late 2019.
The World Health Organization (WHO) raised its risk assessment of the coronavirus to "very high" globally last Friday due to "the spread of the new coronavirus and countries' capacity to respond," WHO Director-General Tedro Adhanom Ghebreyesus said on Twitter.
How long airlines can, and will be willing to, halt flights remains to be seen.
"People want to travel and they need to travel," Van Eck said. "Airlines will start suffering, but there is a duty to the [health of the] public. It's a really hard to predict things like this."
Read more:
What are the chances of surviving coronavirus? It depends on your age and gender
How deadly is the coronavirus and is there a cure: 10 questions answered