Seventy-seven Bahraini citizens tested positive for coronavirus on Wednesday after being evacuated from Iran, just one example of how many infections in the Middle East are the result of religious pilgrimage to the Islamic Republic.
Most of Saudi Arabia's 20 coronavirus cases are people who had been in Iran or Iraq, or met individuals who visited those countries, which are both home to many Islamic holy sites of the Shia sect.
Other Gulf states have reported a total of over 145 coronavirus cases in people who had visited Iran, according to the New York Times.
The Iranian government has reported 9,000 infections and 354 deaths from the virus so far. However, experts and some public officials have consistently cast doubt on the official numbers. An analysis by The Atlantic magazine put the estimated number of people infected in Iran at 2 million.
It is likely Iranian officials don't know the actual number of infected people, according to Dr. Kaveh Khoshnood, a professor of epidemiology at Yale University's School of Public Health.
Iran's coronavirus "numbers have changed drastically and there is not much transparency" he told Al Arabiya English in an interview.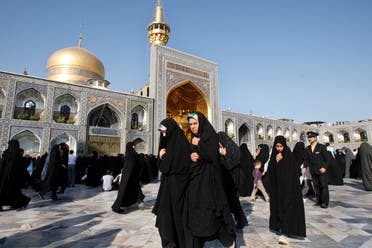 Iran's prominent position in Shia Islam attracts millions of pilgrims to the country every year and this religious tourism is a major factor in the spread of the virus across the region, according to expert on Shia politics Hanin Ghaddar.
Shia Islam recommends its believers make pilgrimage to Iranian holy sites, according to Yale University scholar of Iran and Shi'ism, Professor Abbas Amanat.
"It is recommended to visit the Shi'ite shrines in Iraq and Iran. It is not an obligation," said Amanat in an interview with Al Arabiya English.
Millions of Shia Muslims from around the world journey to Iran every year to pay reverence at the shrines of their divinely guided leaders, known as Imams, and the relatives of the Imams.
Iran's eastern city of Mashhad, which attracts over two million pilgrims annually, is home to the shrine of the Eighth Shi'a Imam Musa al-Rida and is considered the most important holy site in the country.
The second most significant holy Shia site in Iran is the Shrine of Ma'suma, the Imam's sister, which is in the central city of Qom, the first city in Iran to record coronavirus cases, as well as deaths from the virus.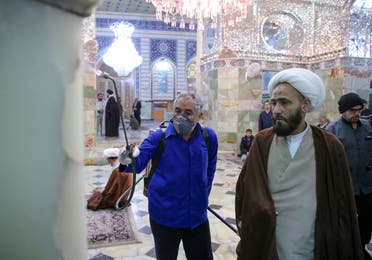 Amid the outbreak of coronavirus, Iranian officials have requested major shrines in cities like Qom and Mashhad close, but clerics have failed to comply. Videos showing Iranians licking the holy shrines have gone viral, and two men have been arrested as a result. Iran's Supreme Leader Ali Khamenei initially accused foreign media of trying to use a deadly outbreak of coronavirus in Iran to "discourage" people from voting in the country's parliamentary elections last month.
Saudi Arabia has taken stringent preventive measures in Islam's holiest site of Mecca, erecting a barrier around the holy Kaaba to protect it from worshippers and temporarily suspending entry for pilgrims embarking on the Islamic pilgrimage of Umrah.
The Kingdom has halted foreign travel into the country from several countries and gave its citizens 72 hours to return from the UAE or Bahrain starting on Tuesday.
Though Saudi Arabia banned all travel to Iran after the 2016 attack on the Saudi embassy and consulate in the Islamic Republic, Riyadh granted a two-day amnesty to its citizens on March 5 to declare any current or recent visit to Iran, without being subject to penalties relating to the Kingdom's travel regulations.
Travel of Saudi citizens to Iran has gone undisclosed since the Iranian government does not stamp the passports of Saudi citizens, an action condemned as "irresponsible" by a Saudi official on Thursday.
"This behavior poses a serious public health threat to the international community and undermines international efforts to combat the coronavirus, putting many communities around the world at risk," the official said.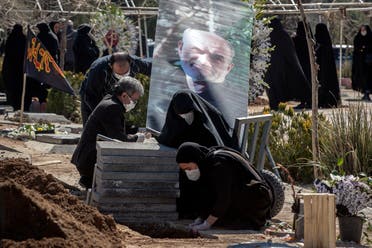 Last year Iran stopped stamping passports of foreign nationals to encourage tourism, according to Iranian President Hassan Rouhani, and has not changed its policy amid the coronavirus outbreak.
Given the global nature of the coronavirus as a public health emergency, "every government has an obligation not only to protect their own citizens but also to protect neighboring countries and beyond," said Dr. Khoshnood.
"A crucial aspect of that is to be transparent and share public health relevant information with other governments to assist them with their response," he added.
Saudi Arabia imposed on Monday a fine of up to half a million riyals ($133,000) for people who do not disclose the correct health-related information at the country's entry points.