The British solider who was killed in an attack at Iraq's Taji air base by an Iranian-backed militia on Thursday has been named as Lance Corporal Brodie Gillon by the British Ministry of Defense.
"It is with great sadness that the British Army must confirm the tragic death of Lance Corporal Brodie Gillon whilst on duty in the Middle East on 11 March 2020," the army said in its announcement of fatality.  
The 26-year old soldier from South Ayrshire was a member of the Royal Army Medical Corps and a reserve with the Scottish and North Irish Yeomanry.  She also had a stint as a self-employed sports physiotherapist.
Gillon was killed when 18 rockets struck the Camp Taji base, 25 miles (40 kilometers) north of Baghdad, on Thursday in an attack that the US said was conducted by the Iranian proxy militia Kata'ib Hezbollah. 

'Hugely popular character'
She was "fit, energetic and compassionate individual, who played an active role in all aspects of military life," a statement from the British Ministry of Defense said.
"Brodie was a force of nature, a strong independent young woman. She was fierce, with a strong mind and a sensitive soul," the British Army tweeted on Friday.
Describing her as a hugely popular character, Gillon's commanding officer, Lt Col William Leek, said, "She was a larger than life soldier who was determined to deploy on operations, help others, develop herself and gain practical experience."
"She had already achieved a great deal in her relatively short time with us and it was abundantly clear that she was destined for great things in her civilian and military careers. Her loss is keenly felt," he added.
She was an outstanding medic and loyal friend who would be "deeply missed," her squadron leader, Maj Craig Powers, said.

UK Defense Secretary, Ben Wallace, said: "From the warm testimonies of those who served with her, it's clear that L/Cpl Gillon was held in the highest regard and was a shining example of what our armed forces and reserves stand for, inspiring those around her and always putting others first."
Wallace described the attack as "a cowardly and retrograde act".  He added, "We shall not forget their sacrifice and will ensure those who committed these acts face justice."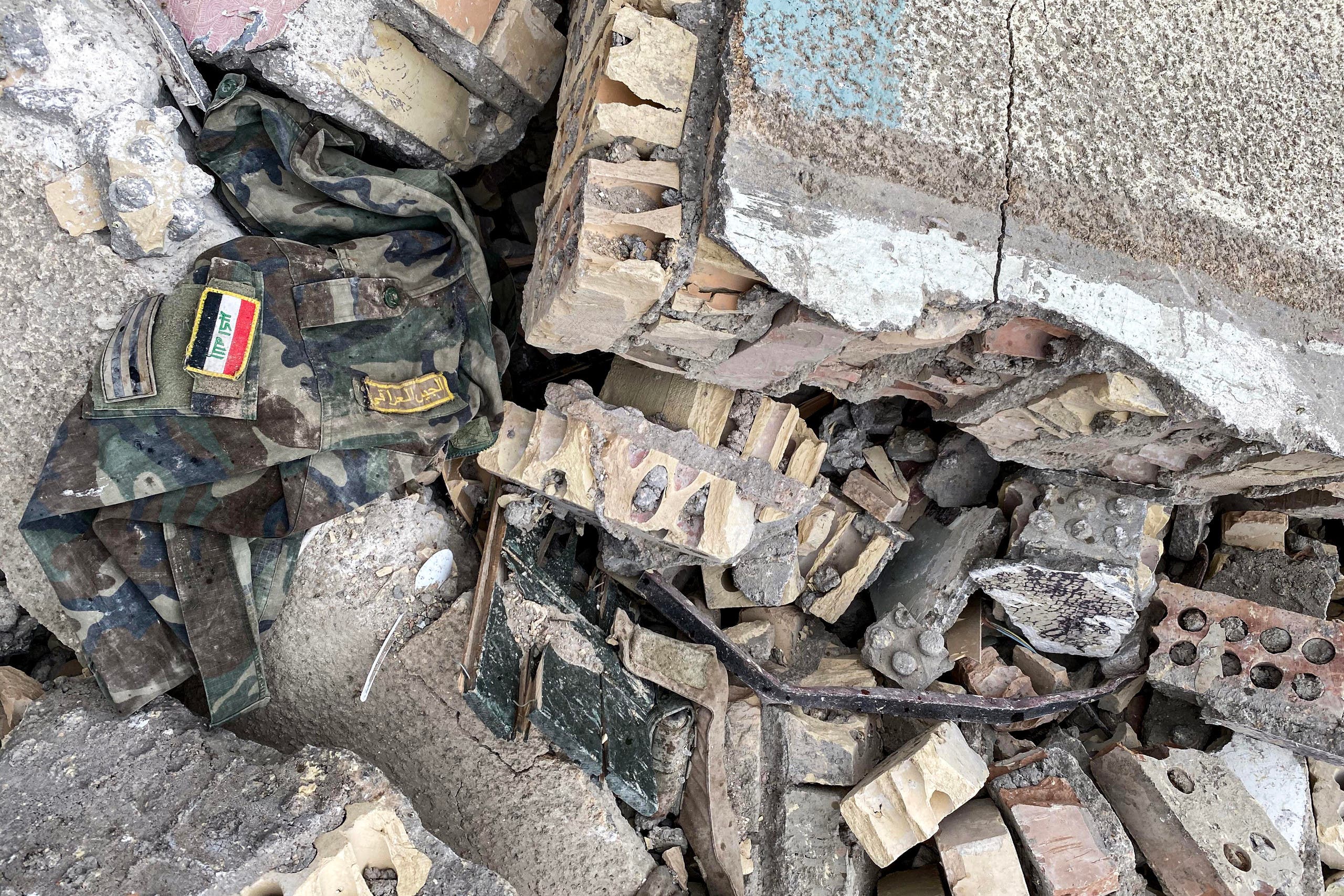 First British soldier killed by enemy fire since 2014
Gillon is the first British serviceperson killed by enemy fire since the UK launched its operation against ISIS alongside allies in 2014. British troops were sent to Iraq to provide training and equipment to Iraqi and Kurdish security forces - rather than in a combat role - and have trained more than 25,000 Iraqi forces, the army said. 
At least 12 people were injured in the attack on the Taji military camp, north of Baghdad, on Thursday. The Pentagon carried out a series of retaliatory air strikes in Iraq, which US officials said were aimed at Katai'b Hezbollah, a paramilitary group with strong ties to Iran.
According to US diplomat Ali Khedery, Katai'b Hezbollah is responsible for "some of the most lethal attacks against US and coalition forces throughout the US-led war in Iraq." The group is officially listed as a terrorist organization by the governments of Japan, the UAE, and the US.
Read more:

US to keep two carriers in Gulf to counter Iran proxies
US-led airstrikes target Kata'ib Hezbollah positions in Iraq's Babylon
President Trump gives Pentagon authority for potential response after Iraq attack