At least seven Christians have been freed from prison in Iran, according to nonprofit Christian watchdog Article 18 as the government released tens of thousands of prisoners in response to the coronavirus epidemic.
Some Christian prisoners have been released for a temporary period, while other prisoners have been released ahead of schedule like 35-year-old Ramiel Bet-Tamraz, whose sister Dabrina Bet-Tamraz confirmed his release to Al Arabiya English.
"We are very happy and excited that Ramiel is safe and back home. This was a big surprise and a miracle for our family," said Dabrina Bet-Tamraz in an interview with Al Arabiya English.
"We still pray for those who are in prison, for God's protection over their health," she added.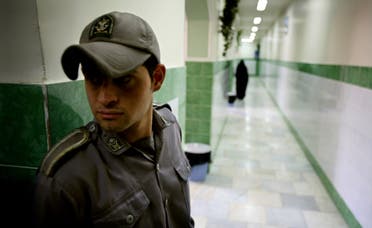 Christians in prison - and at risk for coronavirus
Iran's overcrowded prisons have reportedly become a breeding ground for the novel coronavirus, technically known as COVID-19, including the notorious Evin prison where Ramiel Bet-Tamraz was incarcerated.
Human Rights Watch said on Wednesday it had received reports that prisoners had tested positive for coronavirus in Evin prison, the primary detention center for political prisoners in Iran, and said the closed institution is at heightened risk for the virus.
Charged with organizing and conducting house churches, Bet-Tamraz started serving a four-month-sentence in Evin prison on January 7. He was released early, on February 26, the day the Iranian government announced the number of coronavirus cases in the country surpassed 100.
Bet-Tamraz's family's church, the Assyrian Pentecostal Church in Tehran, was shut down in 2009 for offering services in the national language of Farsi –prohibited for churches in Iran. Since then, he and his immediate family members have all been arrested.
Bet-Tamraz was taken into custody in August 2016 during a picnic gathering of Christian families in Firuzkuh, north of the capital city Tehran. His father - a Pentecostal pastor - and his mother have been sentenced to 10 and five years in Iranian prison respectively, while his sister Dabrina was arrested countless times before escaping to Europe nine years ago and becoming an advocate for Christians in Iran.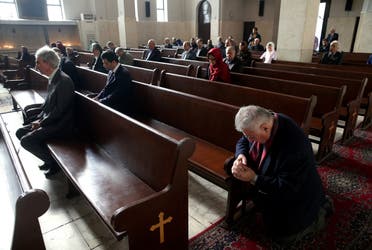 While Iran is home to an estimated 300,000 Christians, the regime does not allow them to worship, practice, or teach their faith fully and freely. The government considers evangelism - the spreading of the Christian faith - a criminal act.
Iran sentences Christians to prison terms for organizing and conducting house churches and constructing and renovating houses of worship, according to the US Commission on International Religious Freedom's 2019 report. The report, which mentions the persecution of the Bet-Tamraz family, found there has been a recent dramatic uptick in arrests of Christians in Iran.
Some Christian prisoners in Evin were not as lucky as Ramiel Bet-Tamraz. Article 18 reports that at least four Christian prisoners were denied temporary release, including a 58-year-old man suffering from several health issues.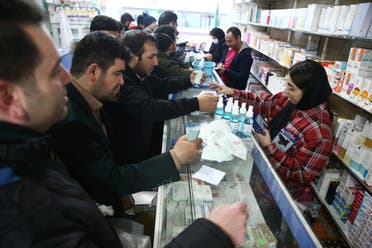 Iran: Coronavirus epicenter of the Middle East
Iran announced on Tuesday it had freed about 85,000 prisoners since the coronavirus epidemic erupted in the country in late February.
"So far, some 85,000 prisoners have been released ... about 50 percent of them were security-related prisoners," judiciary spokesman Gholamhossein Esmaili said during a briefing aired on state television.
The UN Special Rapporteur on human rights in Iran Javaid Rehman asked Tehran to free all political prisoners temporarily from the country's overcrowded and disease-ridden jails to help contain the spread of the virus.
Rehman said the prisoners freed in Iran all had sentences of less than five years, while prisoners charged with longer sentences remained in jail.
Iran reported its death toll from the coronavirus climbed to 1,135 on Wednesday, with 17,361 cases in the country. However, both experts and some Iranian public officials have consistently cast doubt on the official government figures.
It is likely Iranian officials don't know the actual number of infected people, according to Dr. Kaveh Khoshnood, a professor of epidemiology at Yale University's School of Public Health, who said Iran's coronavirus outbreak is at a critical point.
"Iran is at a crossroads - if they take serious control measures now, they have an opportunity to hopefully contain the outbreak. But if they don't, it's just going to escalate," said Dr. Khoshnood in an interview with Al Arabiya English.
He recommended the government immediately implement a lockdown and ban all flights.
Besides releasing prisoners, Iran's other preventative measures to halt the spread of the virus have included closing schools and universities, halting Friday prayers, and setting up checkpoints between cities.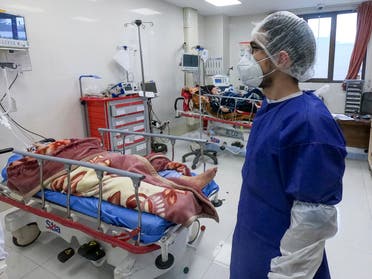 Read more:
Iran reaches coronavirus 'crossroads,' should implement lockdown: Yale expert
Religious tourism to Iran triggers spread of coronavirus across Gulf
Harassment and imprisonment: Life as a persecuted Christian in Iran