Lebanese NGOs supporting the elderly forced to adapt to coronavirus pandemic
In Lebanon, where the old-age pensions are extremely limited, many vulnerable elderly people rely on nongovernmental organizations (NGOs) and humanitarian initiatives for support.
However, with the outbreak of the novel coronavirus, many of these NGOs have been forced to adapt to reduce the chance of spreading the disease to the elderly, who are at high risk of experiencing severe or life-threatening symptoms from the virus, technically known as COVID-19.
According to data collected in China, around 15 percent of people over 80 years old and 8 percent of people in their seventies who contracted the virus died.
When the novel coronavirus reached Lebanon at the end of February, NGO Beit El Baraka, which aims to alleviate poverty for more than 1,000 vulnerable older people, had to set up the logistics of a home delivery service in just two days.
The free supermarket in Beirut's Karm el-Zeitoun neighborhood has now closed its doors to the public to undergo thorough sanitization and has begun delivering food bags to older people in their homes across the country.
The drivers, who wear gloves, masks and shoes that are changed after each visit, have no contact with the elderly recipients, instead dropping the bags outside their doors.
Each bag is filled with long-life food according to each person's specific dietary requirements, Maya Chams Ibrahimchah, Beit El Baraka's founder, told Al Arabiya English.
Those with diabetes receive bags without sugar, and those with cardiovascular conditions are given less oil and salt, for example.
"Right at the beginning, many of the people we support were quite worried about the virus," Chams Ibrahimchah said.
"But you can't imagine how at peace they felt when they knew they would have food on the table."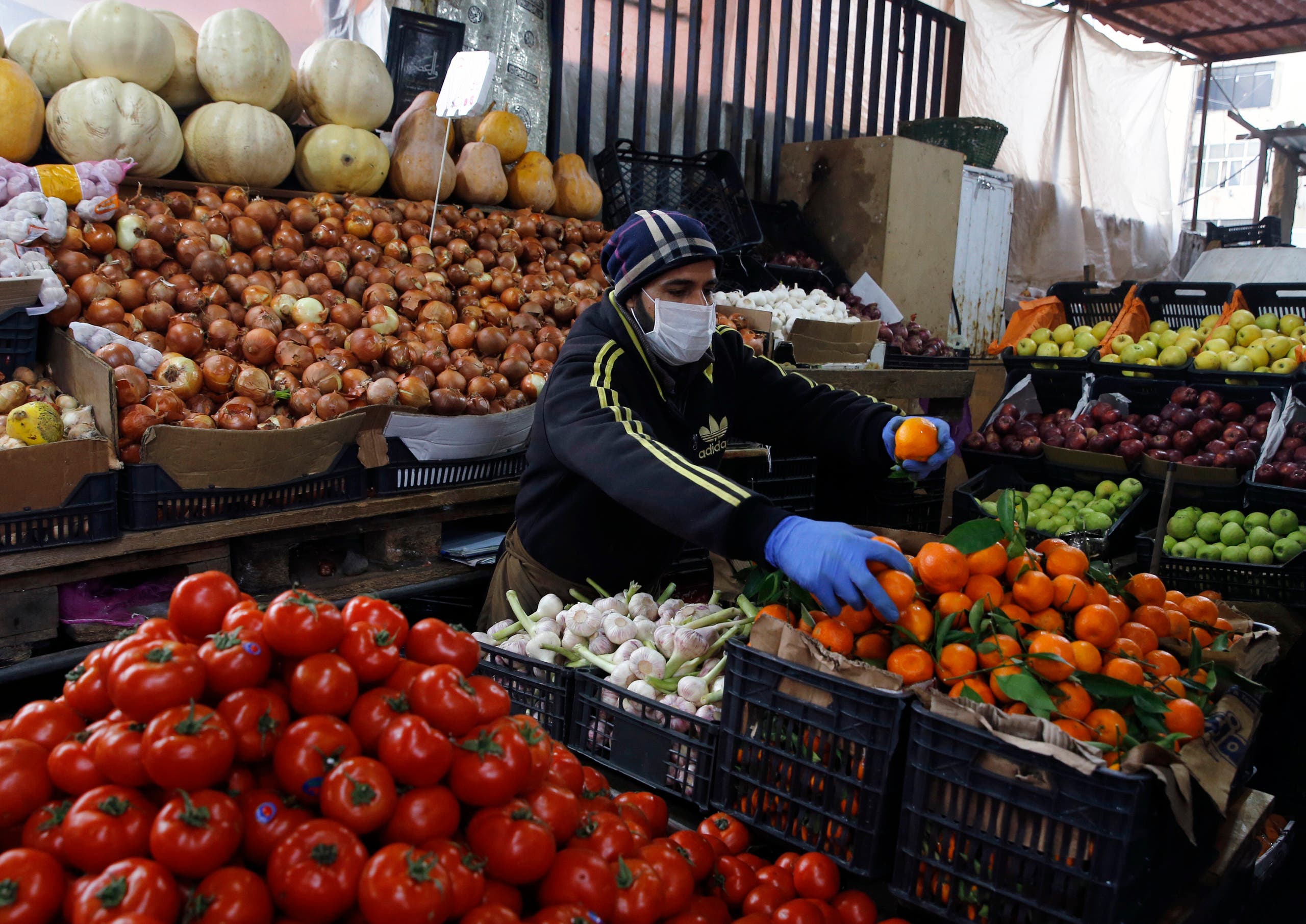 NGO Ajialouna provides health insurance and medical care for more than 100 elderly people across the country, who in normal circumstances visit the center every 15 days for check-ups. With the arrival of the coronavirus, this has become impossible.
"Now, we are telling them not to leave the house, this is a critical time," said Zeina Seif, Ajialouna's Marketing and Sponsorship Manager.
A team of trained nurses and volunteers, clad in full protective gear, visits each elderly person on a regular basis to conduct medical tests and bring food supplies.
Following the government's announcement of a state of health emergency on Sunday, all residents of Lebanon are required to stay at home unless totally necessary.
"For these older people, being at home all day is not their biggest concern - they're used to that - but they are really worrying about the situation," Seif said. "They ask us 'are we going to make it through this?'"
Kibarouna, a social club for elderly people located in the small town of Bikfaya, have been forced to suspend their daytime activities to limit the spread of the virus.
Henriette Haddad, Kibarouna's founder, said she was extremely concerned about an increase in loneliness among the older people due to the lack of social interaction.
In the few weeks since the first confirmed case of the coronavirus in Lebanon on Feb. 21, the mental health hotline (1564) run by NGO Embrace has seen more frequent calls from elderly people, Embrace's co-founder Mia Atoui told Al Arabiya English.
"We know that elderly people in general are at risk of loneliness or isolation if they don't have a supportive family environment," she explained.
Concerns over access to medical care and the lack of a social safety net are compounded by damaging reactions to the spread of the coronavirus on social media, Atoui said.
Dismissing the disease as something that "only affects the elderly" has "taken a huge toll on mental health."
Tony Mezher, 69, lives alone in Beirut. While he said he is worried about the effect of the coronavirus "economically, mentally and health-wise," he is determined to maintain as great a sense of normalcy as possible.
"I'm taking all the preventative measures, but I still walk for 1.5 hours a day, I just don't get near anyone on the way.
Read more:
Not getting paid: Lebanese politicians donate salaries to coronavirus fight