Princess Badiya bint Ali, an Iraqi royal who survived the 1958 coup that ended her family's rule, has died aged 100 in exile in London.
Born in Damascus in 1920, Princess Badiya was the aunt of Iraq's King Faisal II, Iraq's last king.
Faisal was killed alongside his family, including Princess Badiya's brother Crown Prince 'Abd al-Ilah, in the 1958 Iraqi coup d'etat that overthrew the monarchy and established Iraq as a republic.
President of Iraq Barham Salih sent his condolences to Princess Badiya's son, Sharif Ali bin al-Hussein, who considers himself the rightful heir to the throne of Iraq and advocates reinstalling the monarchy in the country.
yesterday Iraq lost its last princess.. Princess Badiya bint Ali, maternal aunt of King Faisal II, who survived 1958 massacre that ended Iraq's monarchy, died in London at the age of 100. She mourned the loss of her family to her last day. #RIP pic.twitter.com/jj2cxswQIC

— نور محمد الحبشي (@NoorAlHabshi) May 10, 2020
Hashemite lineage
Princess Badiya was a member of the Hashemite monarchy established in Iraq by King Faisal I in 1921.
The Hashemites say that they can trace their lineage back to the Prophet Muhammad.
The current dynasty was founded by Sharif Hussein ibn Ali, who proclaimed himself the King of the Hejaz in western Arabia after he launched the British-backed Arab Revolt against the Ottoman Empire in 1916 during the First World War.
Hussein did not achieve his ambition to be King of a larger Arab state and was evicted from the Hejaz by Abdulaziz ibn Saud, the founder of Saudi Arabia, in 1924, after alienating his supporters and being widely accused of mismanaging the pilgrimage to the Islamic holy cities.
However, his sons Abdullah and Faisal assumed the thrones of the newly created states of Jordan and Iraq respectively.
Princess Badiya is the daughter of their brother, Ali, who briefly ruled the Hejaz following Hussein's abdication.
While the 1958 coup brought an end to Hashemite rule in Iraq, Jordan – officially known as the Hashemite Kingdom of Jordan – remains ruled by Abdullah's great-grandson King Abdullah II.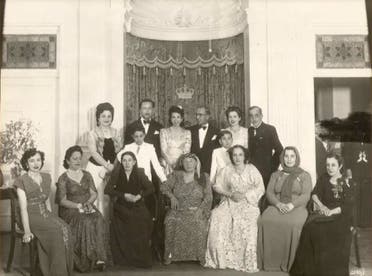 Who were Iraq's royal family?
Faisal I's coronation as King of Iraq in 1921 established the Iraqi Hashemite monarchy in which Badiya was a princess.
Faisal I was a key figure in the Arab Revolt and had previously been proclaimed as king of the short-lived monarchy in Syria, before being kicked out by the French.
He ruled Iraq for 12 years before his sudden death in 1933, aged 48. The official cause of death was heart attack, but some speculated he had been poisoned.
Faisal I was succeeded by his only son Ghazi I, who had a son with his first cousin and wife Queen Aliya bin Ali – Princess Badiya's sister.
Ghazi I ruled for only six years until being killed in a suspicious car crash, allegedly orchestrated by pro-British Prime Minister Nuri Said, who came into conflict with Ghazi over his anti-British policies.
Ghazi and Aliya's only son Faisal II was only three years old when Ghazi died, so Faisal's uncle 'Abd al-Ilah – Princess Badiya's brother – served as regent from 1939 until 1953, when he came of age.
'Abd al-Ilah was briefly deposed as regent in a military coup organized by the pro-German Rashid Ali during the Second World War, but regained his position with the help of the British. As regent, 'Abd al-Ilah allowed Britain to play a continued role in Iraq's affairs, prompting mass protests from nationalists who wanted independence from imperial rule.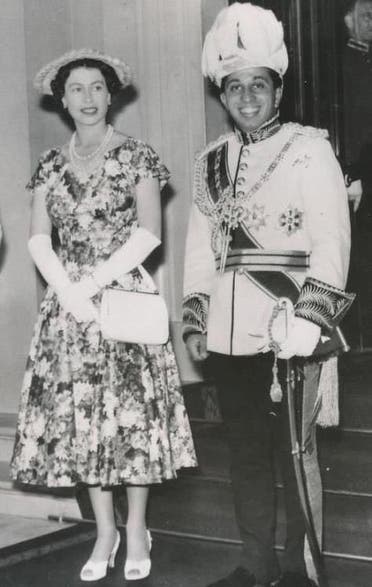 The 1958 coup
Faisal II reached ruling age in 1953 in difficult circumstances, and his rule only lasted five years.
Regionally, resentment against continued imperial influence in the Middle East was encouraged by Egyptian leader Gamal Abdel Nasser in the context of the Cold War.
In Iraq, an opposition group influenced by Nasser called the Free Officers, led by Col. Abd al-Karim Qasim, plotted to overthrow the pro-British monarchy and align Iraq with Arab Nationalist, anti-Western forces. Under the Hashemites, inequality in the country had worsened and the gap grew between the political elite and rural and urban poor, with many blaming the monarchy for elitism.
In the summer of 1958, Faisal II ordered units of the Iraqi army to go to Jordan to assist his relative King Hussein of Jordan during the Lebanon crisis, one of many showdowns between Arab Nationalists and pro-Western forces during the period.
The units, led by Qasim, instead marched on Baghdad and mounted a coup on July 14.
Qasim and his forces took control of the royal Al Rehab Palace after Faisal ordered his guards not to resist.
Faisal, along with 'Abd al-Ilah, Prime Minister Said, and several other Iraqi royals including Princess Badiya's sister Princess Abadiya and sister-in-law Princess Hiyam, were lined up against a wall and shot dead. Qasim's men then mutilated the bodies and paraded them through the streets.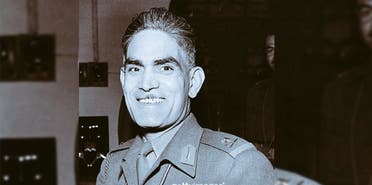 Refuge in the Saudi embassy, exile in London
Princess Badiya lost much of her family during the 1958 coup – and she might have been killed herself, were it not for a combination of luck and the Saudi Arabian embassy.
Fortunately for Princess Badiya, she was not at the Al Rehab Palace at the time Qasim's men mounted the coup.
Alongside her husband Sharif al-Hussein bin Ali and their three children, Princess Badiya made it to the Saudi Arabian embassy in Baghdad.
The family sheltered there for a month after Saudi Arabia's King Saud directly insisted that the embassy ensure Princess Badiya and her family made it out the country safely, according to Iraq's al-Sharqia TV.
She first fled to Egypt, and then Switzerland, before settling in the UK.
#BreakingNews: Last Princess of Iraq Passes away at age 100

We are deeply saddened by the passing of HRH Princess Badiya Bint Ali Bin Hussein, Last Princess of Kingdom of Hijaz, and the Hashemite Kingdom of Iraq, Saturday 9th May 2020, aged 100 in London, UK. pic.twitter.com/4pFrnFLOpp

— Arabian Royal Agency (@ARoyalAgency) May 9, 2020
Princess Badiya spent much of the rest of her life in London, where she died.
She supported her son Sharif Ali bin al-Hussein, who opposed Saddam Hussein's dictatorship in the country and advocated for the return of the Iraqi monarchy with himself as king.
Tributes to Princess Badiya poured in on Twitter after the announcement of her death. Many shared photographs of the princess as a younger woman.
"With the death of Princess Badiya, the daughter of King Ali, a bright and important chapter in the modern history of Iraq is over," wrote Iraq's new Prime Minister Mustafa al-Kadhimi in Arabic on Twitter.
"The late princess was a part of a cultural and political scene that represented Iraq well. May her family garner patience and solitude for her loss and may god bless and forgive her soul," he added.
Today Iraq lost its last princess.. Princess Badiya bint Ali, maternal aunt of King Faisal II, who survived 1958 massacre that ended Iraq's monarchy, died in London at the age of 100. She mourned the loss of her family to her last day, but was a gentle and delightful lady. #RIP pic.twitter.com/c4xRaxNNgi

— Mina Al-Oraibi (@AlOraibi) May 9, 2020