Coronavirus: Spending Eid in lockdown? Here's how to make the most of the holiday
As the coronavirus pandemic forces governments worldwide to impose lockdowns and curfews, celebrating holidays like the upcoming Eid al-Fitr may be difficult.
For more coronavirus news, visit our dedicated page.
The Islamic holiday, which is expected to begin on May 23 pending the moon sighting, marks the end of the holy month of Ramadan and is often spent with family and friends.
Also read: Saudi Arabia's Grand Mufti says Muslims can perform Eid al-Fitr prayer at home
However, preventative measures and social distancing rules will surely make Eid traditions difficult to stick to.
But here's how you can make the most out of the holiday under lockdown:
Greet family and friends through video calls
Visiting relatives and wishing them a blessed holiday is a common tradition for Muslims during Eid.
However, due to the coronavirus, large gatherings are no longer safe.
Instead, individuals can celebrate with their family members and friends by video calling them.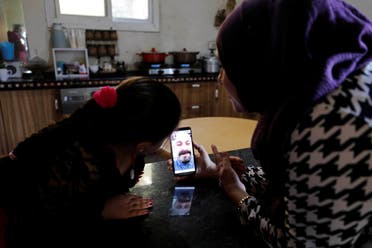 Cook breakfast with the family
The upcoming Eid al-Fitr marks the end of Ramadan, the month-long period when Muslims fast from sunrise to sunset. The first day of the Islamic holiday will be the first time in four weeks that families can have a breakfast meal together when the sun is still up.
Taking the time to cook together and enjoy a hearty meal could be a great way to kick off the celebration.
Bring joy through virtual Eidiyahs
One of the things children love most about the Eid holidays is the Eidiyah, the gift or sum of money given to children by older relatives as part of celebrations. However, ensuring that the cash is completely free from germs can be quite difficult.
Instead, set up debit cards for the children and send their Eidiyah to them directly.
Bake your own Eid desserts
Desserts are an essential part of Eid celebrations! For a fun activity, all the members of a household can come together to bake their own desserts.
Ma'moul, the Arab cookie stuffed with dates or nuts, are a staple dessert during the holidays for Middle Eastern families and can easily be made at home.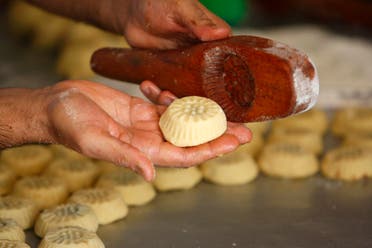 Organize an at-home movie night
Since most cinemas around the world have been shut to curb the outbreak, going out to see a movie during the holiday is impossible.
Instead, families can organize a movie night at home to bring all the members of the household together.
Buy snacks, like popcorn or nachos, to make it feel more like a real movie theater.
Be sure follow precautionary measures and keep gatherings small to keep you and your families safe.
Read more:
UAE-based astronomy center expects May 24 likely date for Eid al-Fitr
Coronavirus: Saudi Arabia to impose 24-hr lockdown for Eid holidays when Ramadan ends