Saudi Arabia's enigmatic biodiversity in focus on World Environment Day
On Friday, the world and Saudi Arabia celebrate the 46th World Environment Day under the theme of biodiversity.
The United Nations' World Environment Day, held every year since 1974, seeks to engage governments, businesses and people in celebrating and focusing on pressing environmental issues. This year's theme, biodiversity, has been brought into focus as enormous fires ravaged Australia earlier this year, and East Africa was hit by a plague of locusts.
Read more: Saudi Arabia says 'invasion' of locusts almost over, threat from neighbors remains
"Saudi Arabia's biodiversity is remarkably rich. Precisely 500 species of birds live in the Kingdom, along with 117 mammals, 107 reptiles, 8 frogs, 148 butterflies, 266 corals, and 1,230 fish," said Chris Boland, an environmental specialist at Saudi Aramco.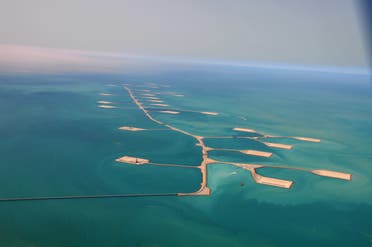 Biodiversity is a term referring to around 8 million plant and animal species across the world, as well as the ecosystems that house them and the genetic diversity between species, the UN said.
The UN's choice of biodiversity this year is especially pertinent given the challenges faced so far this year, with Boland noting that this choice reflects that "the world's biodiversity is in crisis."
Saudi Arabia's large number of bird species are by and large migratory. With nearly 300 of the 500 species traveling to far-flung breeding sites in Greenland, Europe, Asia, Africa, or North America each year, Boland said.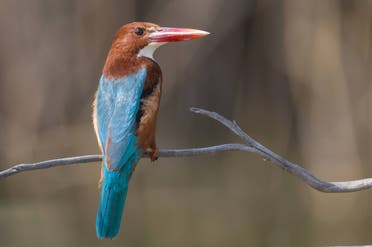 "Some nest as far away as Alaska and Canada in the east, then undertake an epic 15,000-km journey across all of Asia, through Saudi Arabia, and on to southern Africa where they spend the winter, before literally racing back to the north to breed once again," he said.
Boland noted the large difference between Saudi Arabia's birds, with some tiny specimens, such as the 10-gram Willow Warbler, and other colossal birds, such as the Great White Pelican – whose wingspan exceeds 3.5 meters.
"These migratory birds are visiting guests to our desert Kingdom, and we must help them by giving them safe passage across this wide and sandy land," Boland added.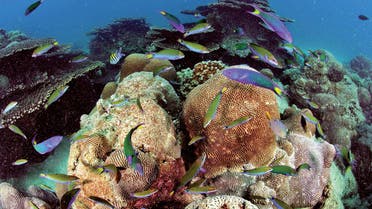 Around 27 million pairs of birds from more than 200 different species come to Saudi Arabia each year to breed, a remarkable feat given the conditions faced in some parts of the Kingdom.
"There are surely few places on earth more challenging to nest than this hot, dry, windswept ecosystem. And yet birds manage to breed throughout, from the forested peaks of the 'Asir Mountains to the extraordinarily sparse sand seas of the Rub' al-Khali. Nowhere is devoid of birds," Boland said.
These challenges make it especially important that people give birds a chance to breed in the Kingdom, with Boland warning that nests should not be disturbed, hungry cats should be kept indoors, and important nesting grounds like trees, bushes, and grasses should be left intact wherever possible.
The mystery of Saudi Arabia's biodiversity
New animal species are still being discovered in the Kingdom. Only recently a new species of reptile, the Tropiocolotes wolfgangboehmei, was discovered just north of Riyadh.
"If new animals are being discovered just outside of the capital city, then just imagine what species are yet to be discovered in the many remote regions of this vast Kingdom," Boland commented.
Some of Saudi Arabia's animal residents are particularly shy, only being seen once or twice in history.
In 1964 a species of snake, the Sarso Island Racer, was collected on Sarso Island in the Farasan Archipelago off Jazan, Boland said. The same species was never been seen before or has been since.
Protecting this valuable ecosystem is of the utmost importance, with many of the Kingdom's plant and animal species found in Saudi Arabia unique to the country and world.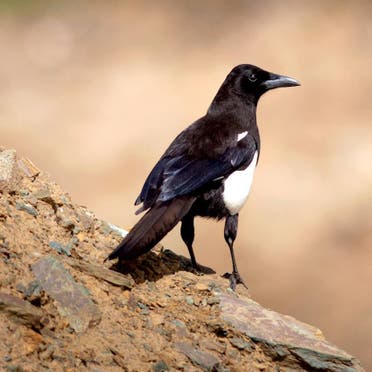 "Around one in seven plant and animal species in the Kingdom and the Arabian Peninsula can be found nowhere else on earth. Indeed some, such as the 'Asir Magpie, live only in Saudi Arabia – in a few tiny patches of juniper forest in the 'Asir. These are the animals that help to make Saudi Arabia such a unique place to live," Boland said.
Boland's warning is especially pertinent, given that mammal species are particularly under threat in the Kingdom, and the world at large. Of Saudi Arabia's 12 largest wild mammals, all are either endangered or already extinct.
Boland pointed to some measures that have already been taken to save these animals. Three endangered species, the Arabian Oryx, Arabian Sand Gazelle, and the Common Ostrich, were recently reintroduced into Saudi Aramco's wildlife sanctuary at Shaybah. All of these animals used to roam Saudi Arabia in great numbers.
"It is fitting that this year's World Environment Day recognizes our planet's rich biodiversity. Protecting earth's ecology and our natural environment has never been more important," Boland concluded.
Read more:
Saudi Arabia donates $500 mln to coronavirus efforts, includes vaccine research
Saudi Arabia ranks 1st for leading hospitals in Arab world, has 8 of region's top 20
Senior US diplomat praises Saudi Arabia's 'productive' role in Yemen