The number one issue surrounding Iraq is the question of pro-Iranian militias operating outside government control, says former US Army intelligence soldier Michael Pregent ahead of Iraqi Prime Minister Mustafa al-Kadhimi's visit to the White House.
"Everything else will only happen after Prime Minister Kadhimi tells the United States what his plan is to take on the militias. If he has no plan, then I can understand that because he has no power," Pregent, a senior fellow at the Hudson Institute, told Al Arabiya.
For all the latest headlines follow our Google News channel online or via the app.
The Iraqi prime minister prepared to make his first visit to the White House on Thursday.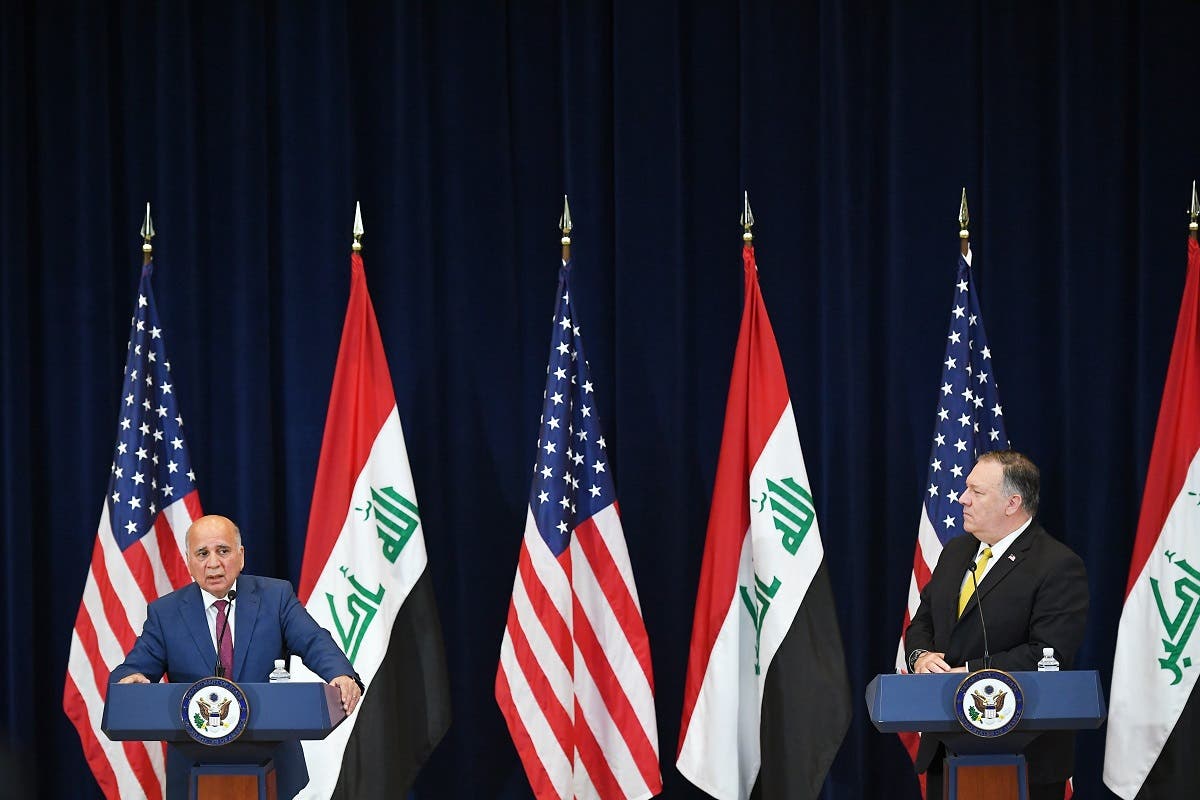 Earlier on Wednesday, the United States called for Iraq to dismantle non-government "armed groups" that have "undermined national sovereignty" ahead of Kadhimi's visit.
"Kadhimi is here, he can't do anything without the approval of Maliki and Hadi al-Amiri. And the United States needs to realize that and I think it's gotten so bad in Iraq, that the Americans understand that now. And it will dominate the conversations over the next two days. What are you going to do about Abu Fadak and Kataeb Hezbollah?" Pregent said.
Read more:
US announces new aid to Iraq, but warns that 'armed groups' must be controlled
Iraq and US affirm commitment to US troop reduction: Statement
US-Iraq ties must be based on trust ahead of 'strategic dialogue': Ex-US official
During his meeting with Iraqi Foreign Minister Fuad Hussein, US Secretary of State Mike Pompeo reiterated Washington's calls for the dismantling of militias but did not specify which groups he was referring to.
(With inputs from AFP)
Kadhimi, who took office in May, faces challenges from factions of the Popular Mobilization Unit (PMU) militias, also known as Hashed al-Shaabi, a coalition of Iraqi Shia paramilitary groups with close ties to Iran.