As UAE and Israeli officials prepare for the upcoming signing of a bilateral peace agreement, another item is on the menu for discussion: kosher cuisine.
With tourism opening between the countries, the UAE will soon welcome Israelis, many of whom follow Jewish dietary laws, known as "keeping kosher."
Kosher meals follow traditional Jewish dietary laws including the prohibition of pork and shellfish and mixing of meat and milk products, and generally have to be certified by a Jewish religious leader known as a rabbi.
Seventy-five percent of Israeli Jewish people are kosher observant, according to a study by the Israel Democracy Institute.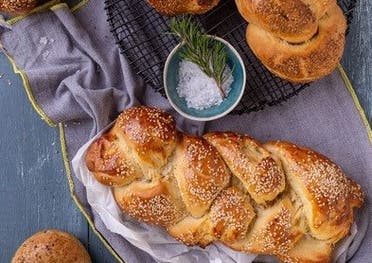 Here's how residents, hotels, and government agencies are getting ready for kosher observant customers.
Elli's Kosher Kitchen & Habtoor Hospitality
The UAE's homegrown kosher eatery, Elli's Kosher Kitchen, is offering its services to hotels throughout the country, including hospitality establishments at Al Habtoor City.
"For Israeli tourists, the kosher solution does exist in the UAE," said Elli Kriel, founder of Elli's Kosher Kitchen, in an interview with Al Arabiya English.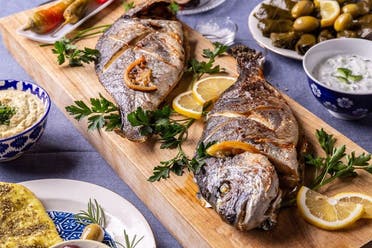 Habtoor Hospitality announced Thursday it had partnered with Kriel's business to become the first hotel group in the country to offer kosher food and services.
"Every time there is a kosher tour group, the hotel will either buy food from me or I will prepare at it at the hotel with kosher supervisors, in ways that are compliant with kosher food rules and under supervision of a kosher supervisor," said Kriel, who recently signed an agreement with Habtoor Hospitality's general manager.
Elli's Kosher Kitchen is partnering with Orthodox Union, the world's largest kosher certification agency, to ensure kosher food delivery.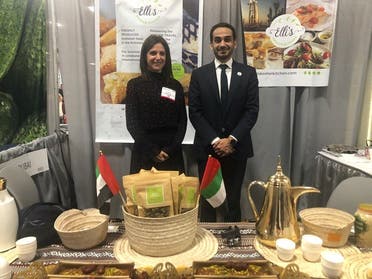 Kriel, an integral member of the UAE's local Jewish community, started her kosher food business last year and has gained international attention, especially for her "Kosherati" menu, which adopts local Emirati flavor to Jewish cooking.
Kosher certification company chosen for hotels, Expo 2020
Orthodox Union announced Tuesday that it will be the leading agency of its kind in the UAE "in partnership with the local Jewish community."
"They are going to come here and be my support," said Kriel, who brought in Orthodox Union to certify her cuisine at the high-level Emirati-Israeli delegation dinner in Abu Dhabi on August 31.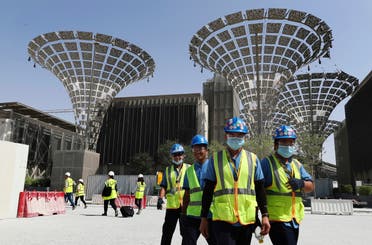 The agency will also be involved with Dubai's Expo 2020, which has been rescheduled for next year due to the coronavirus pandemic.
For a kitchen of a business or a restaurant to be certified kosher, a rabbi must supervise the cooking of the meals, ensuring every ingredient – and cooking method - is kosher.
A business is then generally provided an annual certification.
Abu Dhabi advises hotels to offer kosher options
On Tuesday Abu Dhabi's Department of Culture and Tourism sent a memo to general managers at all hotels in the capital city advising them to offer kosher food to visitors.
"To ensure certain foods are available for all visitors and tourists in the emirate of Abu Dhabi, please note that all hotel establishments are advised to include Kosher food options on room service menus and at all food and beverage outlets in their establishments," the letter said.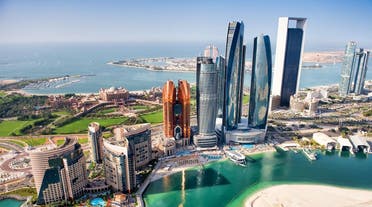 The government letter advised that hotel establishments "seek kosher certification for handling kosher meals" and designate an area in all kitchens for kosher food preparation.
The guidance benefits guests observing Jewish dietary laws, according to Kriel, who said they will now be able to have kosher foods produced freshly in hotels.
Read more:
Israel, UAE foreign diplomats meet publicly for first time in Africa
Israel likely won't stamp passports of UAE tourists: Israeli foreign ministry
Eight moments that led up to the UAE's agreement with Israel