Lebanon's medical sector has taken a big hit as the result of the country's economic collapse coupled with the Lebanese lira's devaluation, topped by the Beirut port explosion that killed at least 191 people. The compounding crises are pushing the country's top doctors out in droves, which could leave Lebanon's healthcare system significantly diminished.
Fearing for their families' security following the August 4 Beirut blast, and finding it hard to make a living as the country continues to financially collapse, Lebanese doctors who spend years honing their skills in top international universities are now looking to leave again.
It is too early for concrete data on the number of doctors specifically who have left or are planning on leaving, but general emigration data show an upward trend this year compared to the last two years.
For all the latest headlines follow our Google News channel online or via the app.
"The immigration crisis is escalating. Expectations for this year, without COVID-19, would have been for 120,000 departures compared to 66,000 departures in 2019, 33,000 in 2018 and 18,000 in 2017," explained Mohamad Chamsedine, a researcher at Information International, a Beirut-based research group whose offices facing the port were significantly damaged in the blasts.
COVID-19, he added, has complicated immigration processes due to long airport closures and lower employment opportunities around the world.
While it is too early for concrete data on the number of doctors looking to leave Lebanon, or the number of those who have already left, medical professionals Al Arabiya English spoke with are actively planning to move their practices outside the country.
A graduate of Harvard Medical School, Fadi, who is an ear, nose and throat specialist is moving to the Gulf in the next few months.
"I am saddened to leave but I am left with no other choice. I have to think of my children's future. Financially, I also I have to provide for my parents. My wife is now very anxious after the explosion. Personally I feel very conflicted. Leaving now after the [explosion] is making me feel like quitting, it doesn't feel right." he said.
Fadi who used to make around $15,000 a month, now earns a fraction of that amount.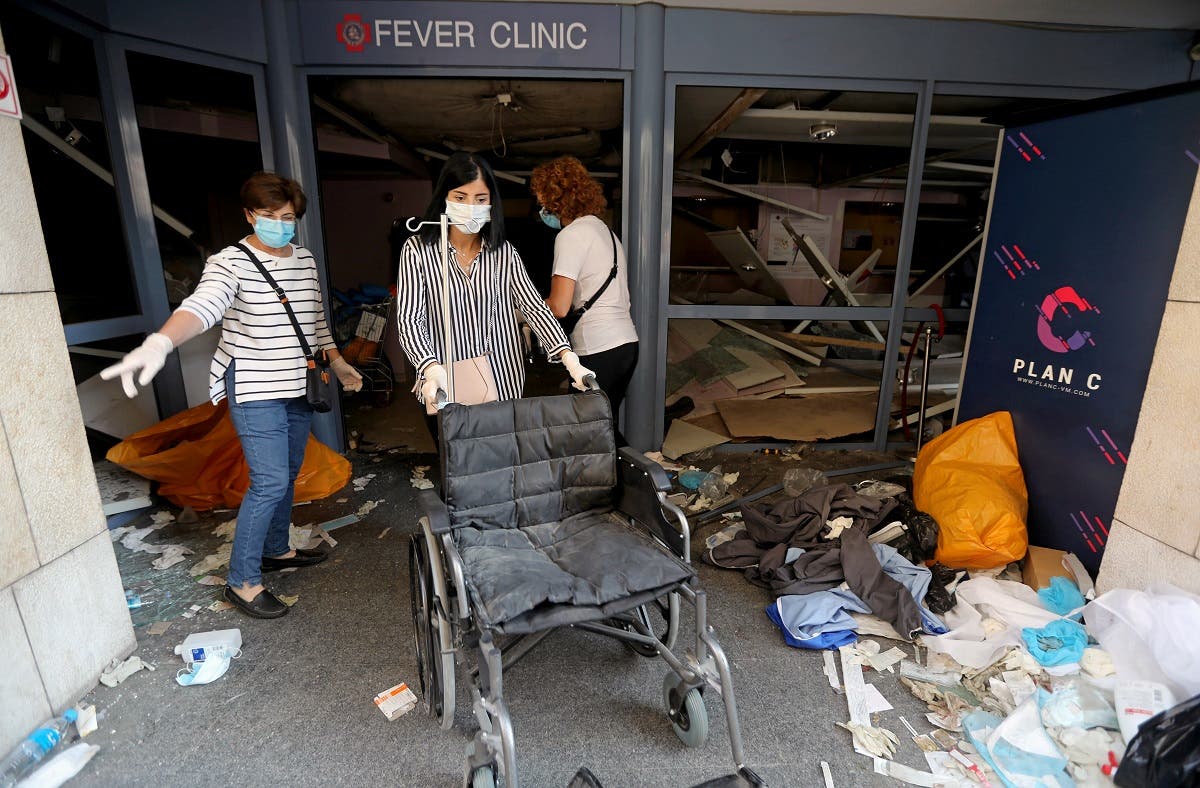 "Doctors are paid six months to a year after they operate, with the Lebanese pound's devaluation, most now make a 10th of their earnings," he said. "And on top of that, most of us saw their savings wiped out by the banking crisis."
The Lebanese government defaulted in March on its $1.2 billion Eurobond payment, triggering a restructuring of its $90 billion debt, and Lebanese saw their savings essentially wiped out overnight.
Other problems faced by medical staff are the large unpaid bills left by social security. The government owes private hospitals an estimated $1.3 billion in dues since 2011, compromising their ability to buy vital medicines and medical supplies and to pay staff salaries.
Even plastic surgeons, considered Lebanon's top earners, are not shielded from Lebanon's financial crisis. Dr. Hussein Hashem, one of Beirut's plastic surgeons said he is trying to leave the country because of the deteriorating economic situation, which has translated into a 60 percent income drop. Dr. Hashem would like his children to move away from Lebanon if they can, although COVID-19 is also another obstacle Lebanese have to contend with.
Read more:
Damaged Lebanon hospitals treating patients in parking lots after Beirut blasts
Coronavirus puts spotlight on Lebanon's ailing public healthcare system
Beirut explosion: More than half of capital's hospitals 'non-functional,' WHO says
Doctors Al Arabiya English spoke to had seen a drop in their earnings, including Noha, an ophthalmologist who has this year reported a loss, and has applied for a medical license in Dubai.
"I went from making $25,000 a month to a loss this year. I can't afford to stay in Lebanon anymore, and I am not the only one. The heads of many of departments of top hospitals in the country are all applying for medical licenses in the Gulf," she said.
Doctors who spoke to Al Arabiya English also reported increasing medical equipment shortages due to the pound devaluation as well as operational difficulty linked to electricity shortages and situational instability, which could have significant repercussions on the health of patients in the long run.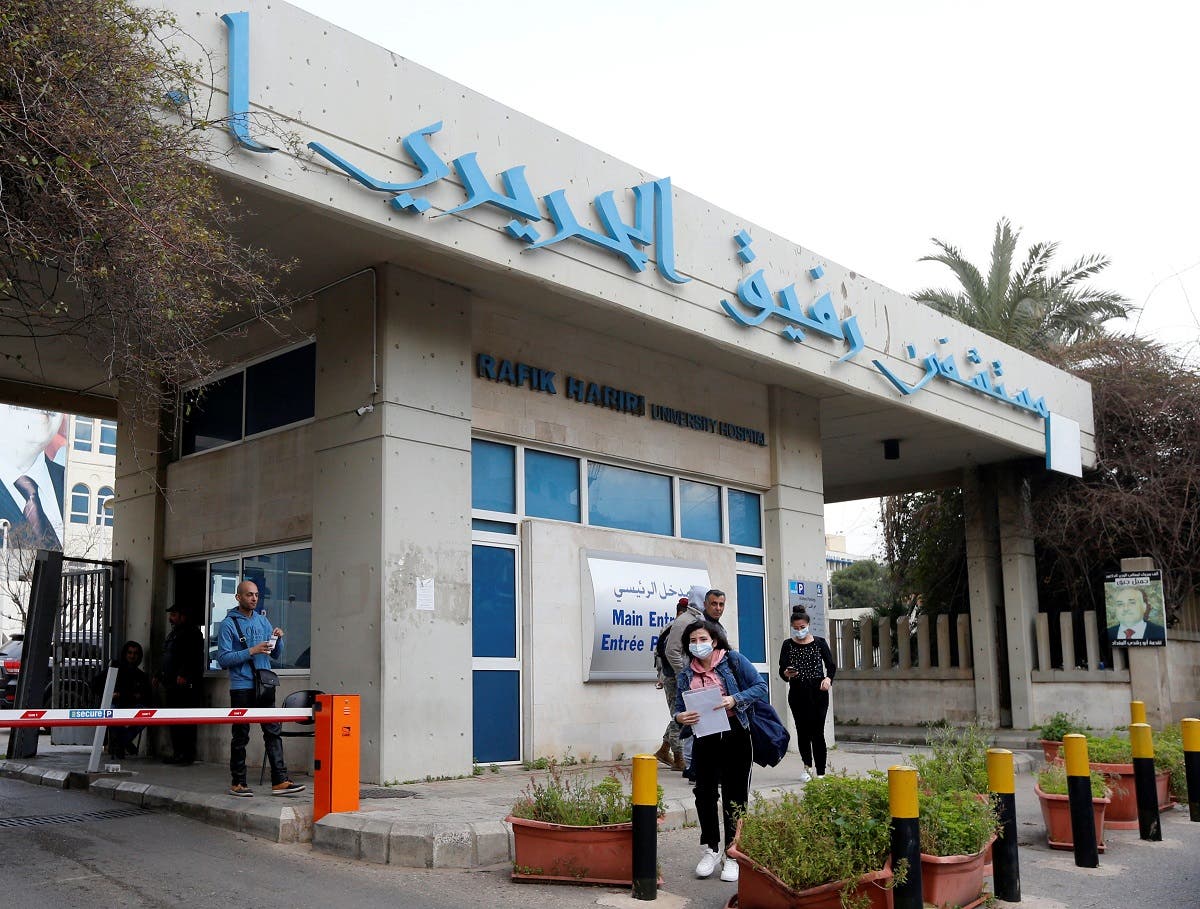 While some top local hospitals such as the Clemenceau Medical Center (CMC), which is part of the Clemenceau Medicine International (CMI), have chosen to expand regionally for strategic purposes, the crisis is helping them in attracting more and more Lebanese medical talent in countries where they are branching out, such as in the UAE and Saudi Arabia.
Dr. Toudic Eid, medical director at the CMI, acknowledged that the recent crisis has accelerated the move of top Lebanese doctors with CMI into the region, a trend that was uncommon in the past.
"Whoever can leavewill leave," said Shadi Saleh from the Global Health Institute at American University of Beirut.
While this is definitely a win for the region, it does not bode well for Lebanon. The country, 30 years after the war, will find its healthcare once again stripped from its best and brightest minds. "I hope we do not end up with the Iraq and Syrian model whereby all the real professional talent leaves," added Saleh.