Former head of Qatar's Al Jazeera pushes blacklist of 'pro-Israel' Arab journalists
The former head of Qatar state-owned and funded Al Jazeera has called for a blacklist of journalists, writers, and analysts he considers supportive of the United Arab Emirates and Bahrain's decision to normalize ties with Israel, suggesting two Saudi and Emirati writers himself.
"For the purposes of documentation, who are the journalists, writers, and politicians who supported the Emirati and Bahraini normalization #normalizers_list? I remember Turki al-Hamad from Saudi Arabia, Abdulkhaleq Abdulla from the UAE, and Zaid al-Obeidat from Jordan ... the rest of the list:" Yasser Abu Hilala, the former managing director of Al Jazeera Arabic from July 2014 to May 2018, tweeted on Friday.
For all the latest headlines, follow our Google News channel online or via the app.
Abu Hilala, whose tweet was seen as a direct attack on his colleagues from neighboring Arab countries, then followed up by asking his followers to provide evidence of those who appeared to support the historic peace deals signed between Israel with Bahrain and the UAE.
"Thank you all for your response, we want the name of the writer or journalist attached to a picture of his article, post or tweet, not just the mentioning of their name," Abu Hilala wrote.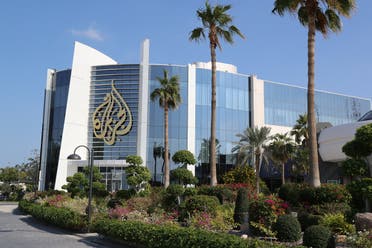 When one user tweeted a response to Abu Hilala that "all journalists at Al Arabiya and Al Hadath Channels must be included," the former head of Al Jazeera responded by saying it was an "unknown generalization" and that he needed "the journalist or writer's name attached to an article, post, tweet, or position."
Bahrain joined the United Arab Emirates on Friday in striking an agreement to normalize relations with Israel. Trump tweeted out the news after he spoke by phone to both Bahrain's King Hamad bin Isa Al Khalifa and Israeli Prime Minister Benjamin Netanyahu, the White House said.
Qatar, which funds and owns Al Jazeera, has so far refrained and remained silent from directly commenting on Bahrain's peace deal with Israel. Its emir, however, met with White House Senior Adviser Jared Kushner weeks ago in which he said that Doha backs the 2002 Arab Peace Initiative, which calls on Israel to withdraw to its borders from before the 1967 war in exchange for diplomatic relations with Arab states.
Read more:
Massive Qatari media campaign targets Arab opinion following UAE-Israel peace deal
Al Jazeera host promotes conspiracy that Israel, US tricked Arabs into fearing Iran
Al Jazeera quotes Iran against UAE-Israel deal despite Qatar's past Tel Aviv ties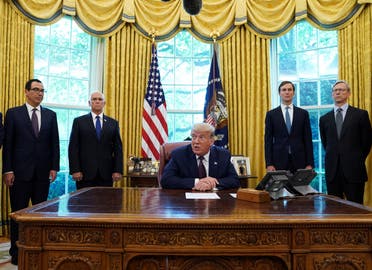 Qatar's media arms have reacted swiftly to the Bahrain-Israel deal overnight, weeks after launching a massive campaign in order to influence Arab public opinion via media channels it funds.
Al Jazeera Arabic's coverage focused its overnight coverage via its "al-Hasad" news program mainly by pushing the narrative that Bahrain and the UAE's deal with Israel was done in order to help US President Donald Trump's re-election efforts.
One of Al Jazeera Arabic's guests overnight included Wasel Abu Yousef, who leads the Palestine Liberation Front (PLF), a group that has been a designated terrorist organization by the United States.
Bahrain on Friday became the fourth country after Jordan, Egypt and the UAE to normalize ties with Israel.