Iran's execution of Navid Afkari – an athlete – was not the first of its kind. Since its inception in the late 1970s, the Iranian regime has executed numerous athletes for their political beliefs.
Iran executed 27-year-old champion wrestler Afkari on Saturday, drawing widespread condemnation, including from the United States and the European Union.
For all the latest headlines follow our Google News channel online or via the app.
Iran accused Afkari of killing a security guard during anti-government protests in 2018 – a charge the executed wrestler and his family had rejected.
Afkari and his family had also said he was tortured into making false confessions.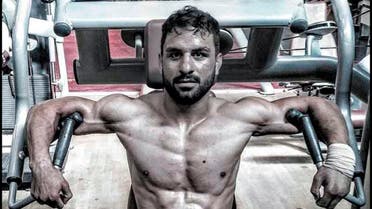 But Afkari is not the first athlete Iran has executed. Below are some of the sportsmen and sportswomen Iran has executed in politically charged casers over the years.
Volleyball player Foruzan Abdi
Foruzan Abdi was the captain of Iran's women's national volleyball team. She was arrested in 1981 while in her early 20s on charges of supporting the opposition group Mojahedin-e Khalq (MEK) and was sentenced to five years in prison.
Abdi was not released after completing her five-year sentence and was hanged in Tehran's notorious Evin prison in the summer of 1988.
Iran executed thousands of political prisoners – mostly members and supporters of MEK – in the late 1980s.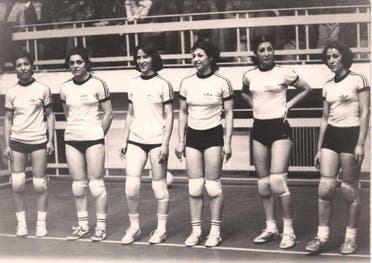 Footballer Habib Khabiri
Habib Khabiri was a member of Iran's men's national football team.
He was arrested in 1983 on charges of membership in MEK and executed by firing squad the following year.
Khabiri is one of 282 people named in a 1985 United Nations report on the state of human rights in Iran. The report lists the 282 as "persons who were allegedly summarily and arbitrarily executed in the Islamic Republic of Iran: 1984-1985."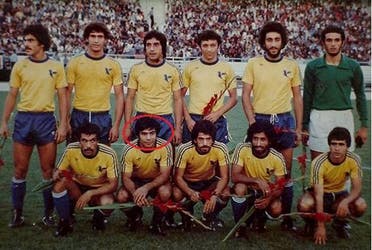 Footballer Mahshid Razaghi
Mahshid Razaghi was a member of Iran's national Olympic football team. He was arrested in 1980 for selling anti-government newspapers and was sentenced to one year in prison.
Razaghi was not released after completing his sentence and was imprisoned until his execution in 1988.
His brother Ahmad was also executed days later.
Wrestler Hooshang Montazeralzohoor
Hooshang Montazeralzohoor was a champion wrestler who was arrested in the summer of 1981 and executed by firing squad along with 29 others later the same year.
At the time, the Iranian judiciary said the 30 were members of MEK.
Montazeralzohoor had represented Iran in the 1976 Summer Olympics in Montreal as well as in the 1977 Summer Universiade in Bulgaria.
Kickboxer Majid Jamali-Fashi
Majid Jamali-Fashi was a professional kickboxer who was arrested in 2010 on charges of working for the Israeli Mossad and assassinating a nuclear scientist in Tehran. He was hanged in 2012.
Iran's state TV had shown Jamali-Fashi confessing to his charges, but Iranian activists and rights groups believe he, like many others, was tortured into making false confessions.
State TV had also shown what it said was Jamali-Fashi's Israeli passport, which turned out to be a poorly edited image of an Israeli passport taken from Wikipedia.
Read more:
'Do not execute': Twitter hashtag against Iran executing protestors trends worldwide
Iran tortures protesters with fingernail removal, electric shock, mock execution
Iran executes wrestler Navid Afkari over alleged stabbing of guard: Reports
Iran's judiciary suspends execution sentence of three men linked to protests: Lawyer
Iran's execution of wrestler Navid Afkari sparks outcry on social media