The kidnap of 344 schoolboys in northwest Nigeria had the appearance of an Islamist militant attack. There was even a video purporting to show some of the boys with members of Boko Haram, the extremists behind the 2014 kidnapping of more than 270 schoolgirls in the northeast.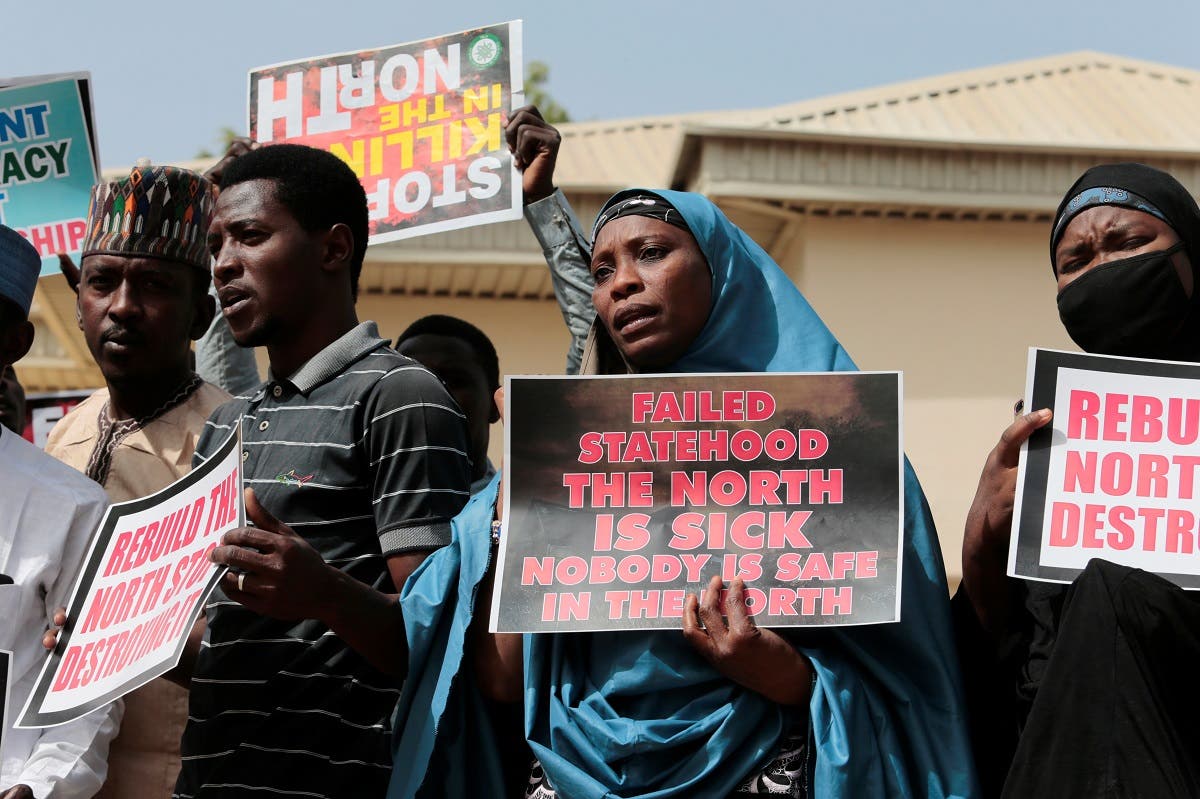 Demonstrators gather to urge authorities to rescue hundreds of abducted schoolboys, in northwestern state of Katsina, Nigeria, on December 17, 2020. (Reuters)


"They have local conflicts that they want to be settled, and they decided to use this (kidnapping) as a bargaining tool," said Ibrahim Ahmad, a security adviser to the Katsina state government who took part in the negotiations through intermediaries.

Such groups are known more for armed robberies and small-scale kidnappings for ransom.

Cattle herders in the northwest are mainly Fulani, whereas farmers are mostly Hausa. For years, farmers have complained of herders letting their cows stray on to their land to graze, while herdsmen have complained their cows are being stolen.
Negotiations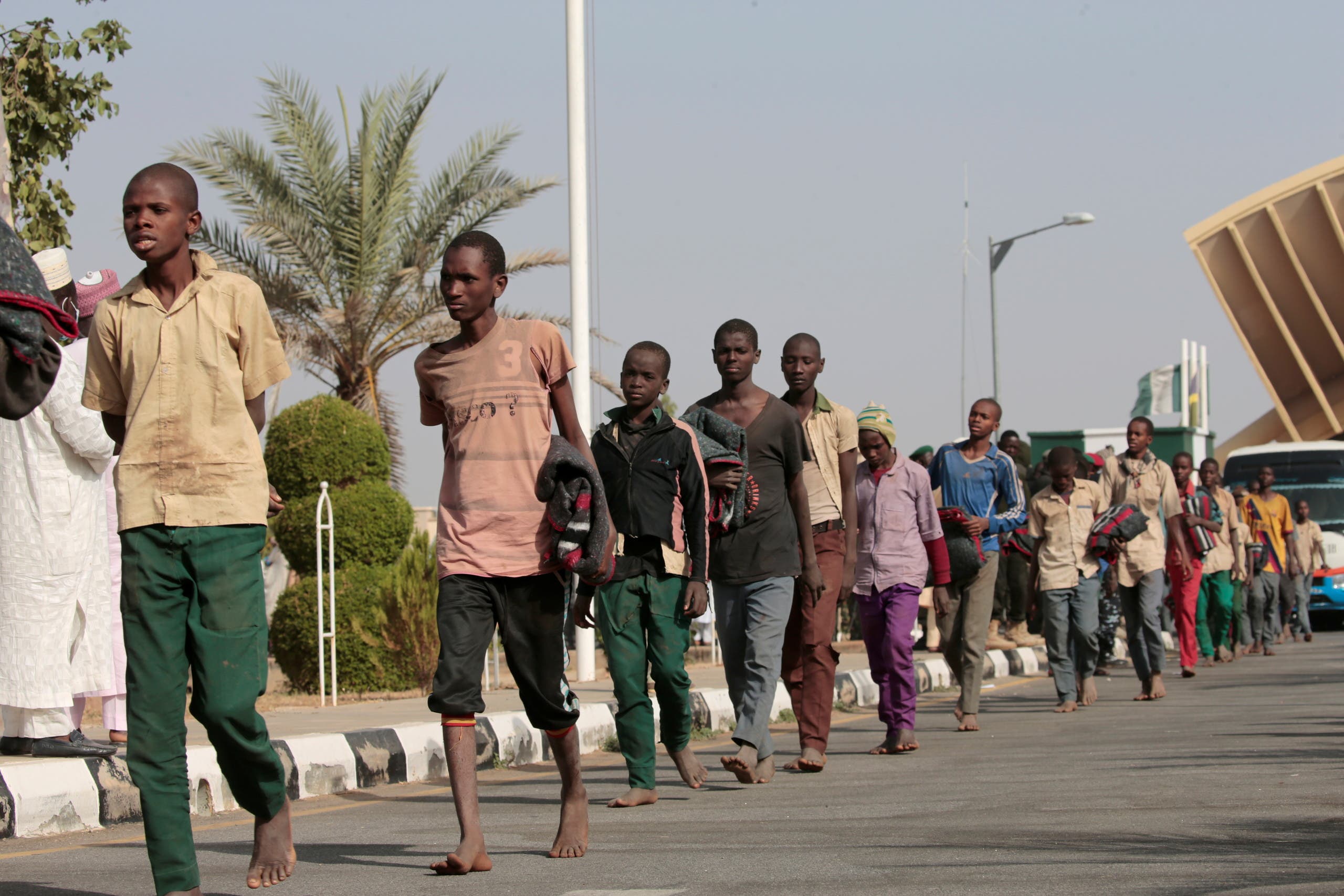 Freed Nigerian schoolboys walk after they were rescued by security forces in Katsina, Nigeria, on December 18, 2020. (Reuters)


The intermediaries met the kidnappers in Ruga forest on several occasions before they agreed to release the boys, according to Zamfara Governor Bello Matawalle and security sources including Ahmad.

The gang accused vigilante groups, set up to defend farming communities against banditry, of killing Fulani herders and stealing their cows, Matawalle and Ahmad said. They also made similar accusations against members of a Katsina state committee set up to investigate cattle theft, Ahmad added.

He said he was not aware of any such incidents, but said a police investigation had been launched. No ransom was paid for the boys' release, according to officials in both states.

Reuters could not reach the gang for comment. A spokesman for the herders' association, the Miyetti Allah Cattle Breeders' Association of Nigeria, declined to discuss the negotiations.
Boko Haram?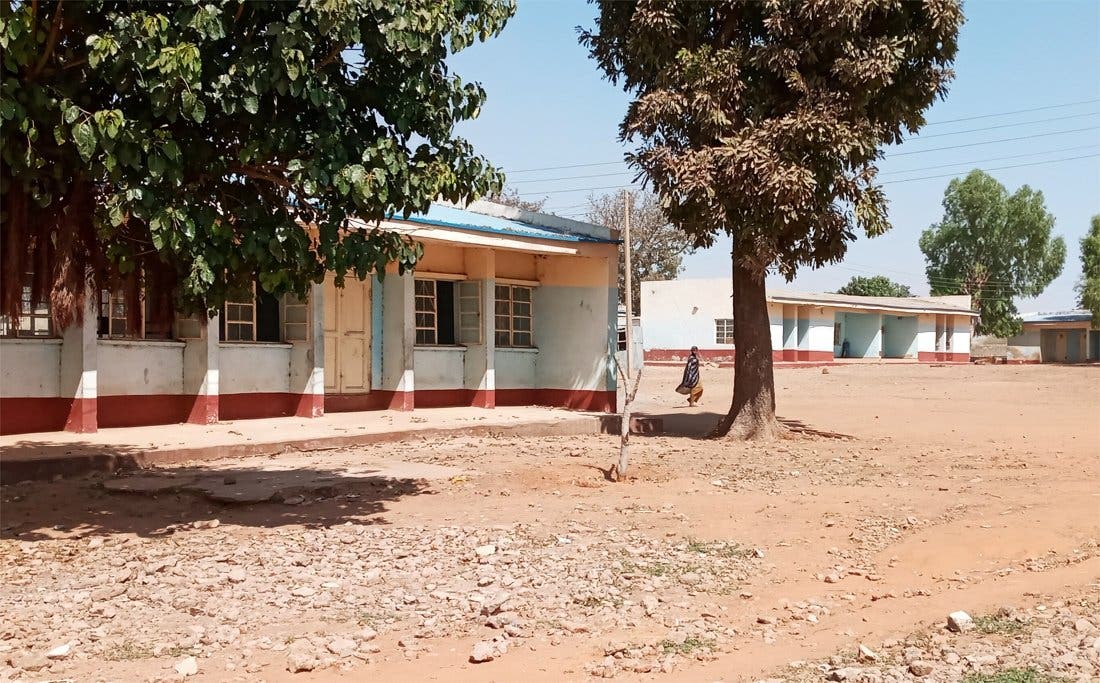 An unverified image reportedly showing the Kankara school that was attacked in Nigeria. (Twitter)


A man identifying himself as Boko Haram leader Abubakar Shekau claimed responsibility for the schoolboys' kidnappings in an unverified audio recording. Soon after, the video started circulating on social media.

However, one boy who spoke in the video later told Nigeria's Arise television that he did not believe the kidnappers when they told him to say he was being held by Boko Haram.

"Sincerely speaking, they are not Boko Haram... They are just small and tiny, tiny boys with big guns," said the boy, who did not give his name.

Nigerian Information Minister Lai Mohammed also dismissed Boko Haram's claim at a December 18 news conference, saying: "They just want to claim that they are still a potent force.

"The boys were abducted by bandits, not Boko Haram," Mohammed said.

Independent security experts said the kidnappers appeared to have drawn inspiration from the militants and may have received
advice, but most were sceptical of any direct involvement.

Cheta Nwanze, lead partner at Lagos-based risk consultancy firm SBM Intelligence, said direct Boko Haram involvement was
unlikely because of the "logistics of getting to an area that is unfamiliar" to them.

"It's beyond their current capabilities," he said. "The northwest is an ungoverned area controlled by other groups."
Second kidnap
SHOW MORE
Last Update: Thursday, 24 December 2020 KSA 19:32 - GMT 16:32