Yasmeen al-Dabbagh: Saudi Arabia's fastest woman takes on the Tokyo Olympics
Yasmeen al-Dabbagh, Saudi Arabia's fastest woman, is representing the Kingdom at the Tokyo Olympics in Japan's capital this year.
Al-Dabbagh will be running at women's 100-meter race at the Olympics on 30 July.
For all the latest headlines follow our Google News channel online or via the app.
The athlete's love for sports began at an early age. While she was attending the Jeddah Knowledge School, she participated in basketball, swimming, volleyball, gymnastics, and track and field.
When she traveled to New York to complete her studies at Columbia University , al-Dabbagh joined the Columbia Athletics in hopes that it would help her develop her sporting career as a sprinter.
After graduating in 2019, al-Dabbagh began working with the Saudi Arabian Athletics Federation to join the country's national team and compete on a regional level.
Her hard work and dedication earned her the federation's nomination 'Universality Place' to Tokyo 2020 after she broke the record for the national female 100-meter race on June 4, 2021.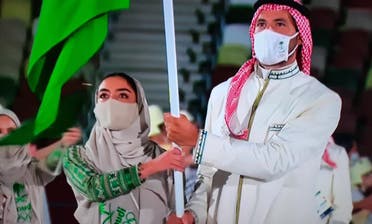 Running at the Olympics is a "dream come true," al-Dabbagh told the Saudi Arabian Embassy in Washington.
"I'm running for myself, my country and for all young Saudis. So many people have helped me throughout my career to compete, become a better sprinter and better person. I'll have each one of them in my mind and heart while wearing the colors of the Kingdom in Tokyo," the embassy quoted her as saying.
In recent years, Saudi Arabia has made numerous changes to government policies and promoted the inclusion of women in sports in both professional and recreational activities. Under the Vision 2030 plan – put forth by Crown Prince Mohammed bin Salman – women have been welcomed into sport stadiums and allowed to form national teams.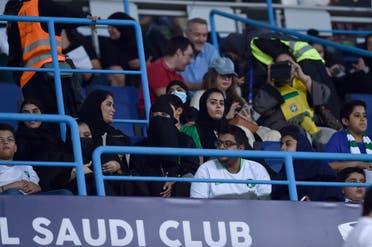 Al-Dabbagh hopes that her presence at the Tokyo Olympics will encourage other Saudi Arabian women to participate in sports.
"I hope in hearing my story others young Saudi girls feel encouraged to get into sport and the world sees more Saudis competing on the international stage. Regardless of the result, Saudi [Arabia] is a country on the move and I'm going to love every second of the Olympics."
Since the Rio de Janeiro 2016 Olympic Games, the Saudi sporting sector saw a 166 percent increase in females competing in international competition, and a 150 percent increase in the number of female athletes, according to the embassy.
In the last elections for all national federations, at least 30 percent of sporting federations included female members of their Board of Directors, the embassy said.
From 2015 to 2020, women's participation in sports in Saudi Arabia rose by about 149 percent, the Sports Minister Abdulaziz bin Turki al-Faisal had said.
"We've seen an increase of active women participation in sports by about 149 percent from 2015 till today. Only five years ago, women were not allowed to participate in the street but it's a completely different ball game today," the minister said during a webinar organized by the London Business School's (LBS) Riyadh Chapter in June 2020.
Read more:
Meet the players competing in the first women's football league in Saudi Arabia
'New face of Saudi': Women golf tournament drives home female empowerment in Kingdom
Saudi Arabian women take on bodybuilding in Riyadh in their latest sports venture