Can animals actually predict earthquakes?
Although there is no concrete scientific evidence to support the idea that animals can predict earthquakes, there have been many reports and eyewitness accounts over the years that suggest otherwise.
The question of whether animals can predict earthquakes has captivated people for centuries, with tales of strange behavior in creatures ranging from rats to birds, fueling the idea that they may have a sixth sense for seismic activity.
There have been theories that claim abnormal animal behavior can usually mean there could be an impending earthquake looming, helping humans predict them in advance.
For all the latest headlines follow our Google News channel online or via the app.
This is a topic that has long been a subject of fascination and speculation. Although there is no concrete scientific evidence to support the idea that animals can predict earthquakes, there have been many reports and eyewitness accounts over the years that suggest otherwise.
For example, in ancient Greece, it was recorded that a variety of animals, including rats, weasels, snakes, and centipedes, mysteriously left their homes days before a major earthquake struck the region in 373 B.C. Similarly, in more recent times, there have been reports of fish and birds exhibiting unusual behavior prior to earthquakes, as well as cats and dogs.
A most recent example is a video – that has since gone viral – of a dog howling moments before the Monday earthquake hit Turkey with people claiming the animal attempted to warn those around of what was coming.
These anecdotal accounts have piqued the interest of researchers, who are now using advanced technology to study the behavior of animals that are believed to be capable of predicting earthquakes.
Despite the lack of concrete evidence, the idea that animals can sense seismic activity before humans continues to capture the imagination of many.
Turkey, Syria earthquake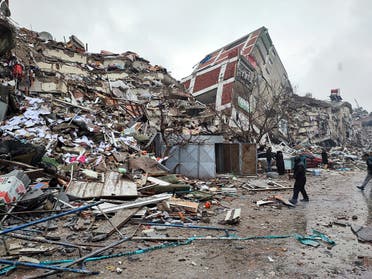 A powerful 7.8 magnitude earthquake hit southern Turkey and northern Syria early Monday, toppling buildings and killing at least 360 people.
With thousands injured, the death toll, now in also the thousands, is expected to rise as rescue workers continue to search the rubble in cities and towns across the area.
Felt as far away as Cairo, the quake struck a region that has been shaped by more than a decade of civil war in Syria. It was also felt in Lebanon, Jordan, Israel and Cyprus, according to several news reports.
Videos circulated online shortly after the quake, showing animals such as dogs and birds exhibiting strange behavior hours before the natural disaster happened.
A consistent and dependable pattern of animal behavior preceding earthquakes has yet to be established, and the scientific community remains divided on the matter.
Animal behavior in China, Japan
Interest in the topic is particularly high in countries like China and Japan, where earthquake predictions have been made based on small seismic events and unusual animal behavior, the US Geological Survey stated in a blog on its website.
In some cases, these forecasts have proved accurate, with people who heeded warnings and slept outside avoiding harm during a destructive earthquake. However, this is not always the case, as many earthquakes occur without any preceding seismic activity or unusual animal behavior.
The tragedy of the unheralded earthquake in China highlights the current limitations in our understanding of the relationship between animal behavior and earthquakes.
The question of whether animals can predict earthquakes remains an open and controversial one. While there is no scientific proof, the anecdotal evidence and historical accounts suggest that there may be something to this idea.
However, some recent evidence from a 2020 study has some promising findings.
Studies with promising findings
Martin Wikelski of the Max Planck Institute of Animal Behavior in Germany conducted an investigation into the behavior of farm animals before earthquakes. He equipped six cows, five sheep, and two dogs with sensors in a quake-prone region of northern Italy and monitored their activity over several months.
The research revealed that the animals showed a change in behavior 20 hours before the earthquake struck. Specifically, they were 50 percent more active over a 45-minute time period compared to their usual activity. With this data, the researchers were able to accurately predict seven out of eight strong earthquakes.
The phenomenon of animals detecting earthquakes before humans can be explained by geologist Joseph L. Kirschvink, who published a study in 2000 stating that some animals are able to sense the P wave that travels faster than the S wave. P waves is a type of earthquake wave that travels quickly through earth and can pass through liquids, solids, and gases, while S waves can only travel through solids.
The P wave is also the first wave to reach the affected area or a seismograph during an earthquake. P waves can move through gas, liquid, or solid materials. S waves, on the other hand, are the second waves to come after an earthquake.
This raises the question of whether animals have a genetic predisposition to predict earthquakes, similar to how they exhibit early warning behaviors for other types of dangers. The natural instinct of all animals is to protect themselves from predators or escape from harm, and it's possible that this instinct has evolved into a response to earthquakes.
Wikelski's study highlighted the significance of observing animal behavior in relation to seismic activity, raising questions about the evolutionary mechanisms that allow animals to sense earthquakes before humans. However, further research is needed to fully understand the complex relationship between animals and earthquakes.
Read more:
Top 5 most devastating earthquakes: From Sichuan to Haiti, latest in Turkey and Syria
Syria earthquake: Video shows man rescued after spending 24 hours under rubble
Can earthquakes be predicted? UAE-based expert seismologist weighs in
Dutch researcher accurately predicts Turkey-Syria quake 3 days before it happened