Many peoples today endure crises attributed to ethnic, ideological, and sometimes cultural implications, dating all the way back to their inception and origins. For this reason, raising certain issues may prove problematic, namely those pertaining to history.
History may not necessarily cause a real crisis for some civilizations, but it has proven to be extremely troublesome for new emerging civilizations.
The peoples who are most affected by these crises are those who were historically absent from the global civilizations scene for centuries, especially those that were geographically close to major civilizations, which created barriers hindering their development.
Examples of these major civilizations include the Chinese, the Persians, and the Islamic Empire in its early beginnings. This resulted in the spread of less developed societies and peoples, like the Mawali and Mamluks, who spread across the Islamic region before migrating en masse towards West Asia.
It is certainly not an exaggeration to say that Anatolian Turks have suffered from the most severe historical crisis, as this crisis has lasted until our contemporary time and still survives in those who see themselves as part of this group. In order to overcome this issue, Anatolian Turks have resorted to contrived history; formulating a history based on myth and imagination to fill in the missing fragments during periods of uncertainty right up until the establishment and expansion of the Ottoman Empire and its occupation of the Arab world.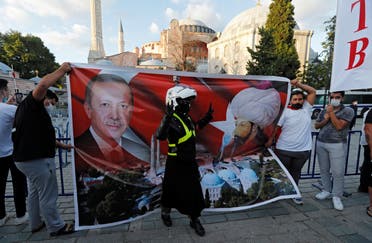 The need to resort to contrived history arose due to the lack of sufficient ancient sources and references that provide the Anatolian Turks with satisfactory details on their history before their integration into the Arab-Islamic civilization.
What motivated the Anatolian Turks to formulate their own history and create a rooted historical backdrop - unrelated to a particular prior civilization they had - is the surprising historical fact that they were building for themselves separate smaller states within the Islamic civilization as a result of their somewhat advanced military and combat skills. Given their primitive origins, the Islamic empire - especially during the Abbasid Caliphate era - largely invested in these groups as Mamluks (slave warriors) who were allowed to proliferate in their courts, which enabled them to garner more influence and power than others. They represented the state-owned and state-commissioned mercenaries for caliphs, princes, and merchants.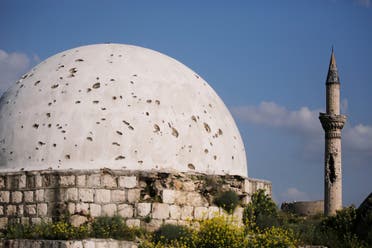 Despite utilizing large numbers of them as Mamluks, the Islamic Empire made sure to build barriers between itself and other less developed groups; they were only part of the Islamic Empire as combat mercenaries, whether individually or in groups, who were purchased and owned. However over time this barrier was broken, resulting in mass migrations among these groups to the west due to several factors, including their forced displacement by the Mongols, which led these groups to spread across several areas and Islamic cities; some of them proliferating in Anatolia, also known as Asia Minor.
This surge in migrations and displacement before and after the Mongol conquest resulted in unprecedented political unrest during the Abbasid Caliphate, both before its fall and after it existed as a nominal state under the Mamluks. The Turks of Anatolia worked on developing small states within the bigger state with the aim of gaining power and influence. During that time, many small states emerged, especially among mercenaries, which further aided their growth.
From these states and sultanates, the Ottoman Empire emerged in Asia Minor, gradually growing and expanding across the border areas of the Islamic Empire. It was rivalled by both the Byzantines and the Mongols during its early formation, before the Byzantine Empire eventually became its only adversary. Aided by the historic context at the time, their political power flourished in light of the deterioration and general political collapse of Asia Minor and the neighboring Islamic world.
Over the years, as the Ottoman Empire further expanded and evolved, historians started developing more interest in its origins. Yet to their surprise, they realized that the Anatolian Turks, and the Ottomans in particular, did not have any ancient transcripts or historical sources upon which they could build an extended and ancient history, just as other newly formed civilizations.
Moreover, many historians under the patronage of the Ottoman Empire resorted to making up epics, legends, fantasies, and myths to formulate history, creating a history of the Ottomans in particular and the Anatolian Turks in general. Many historical inconsistencies can be easily detected by any researcher regarding the true origins of the Ottomans.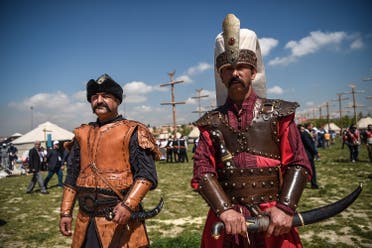 There are many contradicting narratives and a heavy reliance on legendary tales more than facts. Some early historians even managed to link the family of Uthman to the Qurayshi lineage against all logic and historical accuracy, which serves to prove just how unreasonably misguided their historical documentation efforts have been.
Attempting to create a historical depth and narrative for mercenary groups is no easy feat, and naturally, contradictions and inconsistencies arise during the process of formulating a historical account of their ancient origins.
Typically, modern civilizations that attempt to impose their presence on the map of human history inevitably create their own aristocracy and supremacy, just like the Ottoman Sultans did by painting a false picture that is inconsistent with the Islamic culture that formed them.
This created aristocracy imposed a state of historical tension between them and some of the other races whose territories were controlled by the Anatolian Turks for a period of time, including Arabs, who played a major role in forming the Turkish culture that had no substantial recorded history.
Therefore, there is no need for any further research and analysis to understand why these groups feel a certain antagonism towards Arabs in particular. Anatolian Turks believed they were this highly influential, powerful, dominant civilization that was capable of forcing their history on others. Suddenly, everything collapsed, and they realized that Arabs were the reason their empire was overthrown, and they lost all their power and influence. Their historical and existential crisis was the natural outcome of all of this.
Above all, we must understand, as the Anatolian Turks themselves do, that the civilization and culture they attribute to themselves and the Ottoman Empire during its peak, apart from the wars and other gory details, are essentially the product of a mixture of civilizations and ethnicities that they adopted from Europeans, Arabs, Kurds, and others.
The Ottomans were primarily suffering from the Turkish race in Anatolia more than others, so they resorted to building a powerful and influential social class, aided by the Europeans, who assimilated them as slaves in their areas of influence. The Ottomans accepted this in order to get rid of the pressure of their own race that only took part in revolutions and attempts to separate themselves throughout their history.
Accordingly, the historical and racial issue is a complex and convoluted one for the Anatolian Turks and one that doesn't have any logical basis. The truth is that there is a subtle detail that we must understand, namely that the subsequent Ottoman and Turkish classes in Anatolia are separate and overlapping at the same time.
So, when we tackle the subject of national or ethnic conflicts, we are torn between the original Turks and the hybrid Turks who resulted from the combination of Turkish and European cultures. Are they descendants of the Turks? Are they the result of the new Turkish culture? Are they the result of the different intellectual influences of the Persian, Shamanism, Zoroastrianism, and the ancient beliefs they brought with them?
These mixed and intertwined cultures present a real problem for researchers of Ottoman history in particular because they require deep and accurate analysis.
Unlike the lack of early historical evidence, official archived information about the Ottoman era since its middle age does exist. This gives them the excuse to boast and brag about having an archive that contains millions of documents. However, the problem does not lie in the documents, nor in the fact that they represent an official point of view only, but rather, in the historic period that precedes these documents. This explains many of the crises in their history, which tends to fill these gaps with myths and legends.
As a result of these projections, it is no wonder that we find some Anatolian Turks, both modern and ancient, discussing their history according to their mythical understanding of it and how it was contrived.
Among those Anatolian Turks is Zekeriya Kurşun, a historian at Marmara University in Istanbul. Kurşun published a collection of research papers and studies on Arab history, more specifically, on the Arabian Peninsula and the Gulf.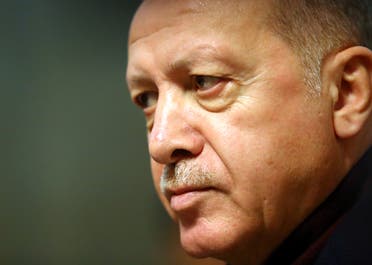 Kurşun published a series of five articles under the title In response to the Saudis, which he published on the website of the Arabic-speaking Turkish newspaper Yeni Şafak, starting from Ramadan 14th, 1441 AH (May 7th, 2020), and concluding on Ramadan, 28th, 2020 (May 21st, 2020).
His articles introduced many overlapping topics with contradictory information. He used history in a selective, cherry-picking manner and with a clear political agenda without proper references. His intent was to smear the image of the Kingdom of Saudi Arabia, and these articles undoubtedly represent the hostile views of the current Turkish government.
Kurşun believed that history was his weapon, without realizing that history shows no mercy for those who do not have a deep claim to it. He took a gamble in presenting critical historical issues for the Turks in Asia Minor, using the formulated, complex, and fraudulent history that does not have any scientific basis, contrary to academic conventions.
In this series, which I am starting today in response to Kurşun, I had to present the idea of the contrived history of the Turks, and understand their historical perspective and their consciousness that drives that perspective.
Throughout this series, of which the first article constitutes its introduction, we will understand the many mistakes that Zekeriya Kurşun made when he combined two crises together: the historical and political one.
In the second article, we shall continue refuting, analyzing, and responding to the historical issues presented in Kurşun's writings.
Read more:
Hagia Sophia: Ideological opportunism is not Islamic
Hagia Sophia and Erdogan: A debate of ideologies and cultural identities
By changing the status of Hagia Sophia, Erdogan is playing to extremists