Given Joe Biden's age, experience, and extensive track record, we can realistically expect him to become the American president who is closest to us, rather than the contrary.
His professional political career spanning over 50 years of diligent, tireless work manifests itself in his unwavering positions and pragmatism. Needless to say, he is similarly well versed in international affairs.
Read more: Saudi Arabia's King and Crown Prince congratulate Joe Biden on US election win
He was elected as a senator for six terms. He also served as Chairman of the House Foreign Affairs Committee, which oversees US foreign affairs, which are usually largely dominated by issues related to the Middle East.
We are looking at the most globally aware American politician to become President of the United States since President George H. W. Bush in 1990.
This is significant given the complexity of our issues here in the Arab region, including the strategic relations of several central countries.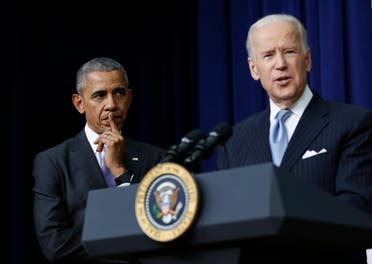 On January 27, 2015, Biden was scheduled to head the US delegation sent to deliver condolences to King Salman after the passing of King Abdullah.
In the end however, President Barack Obama decided to do so instead, cutting his official visit to India short.
Obama was accompanied by a large and diverse delegation, reflecting the nature and importance of the relationship between the two countries. It comprised a number of cabinet members, Senator John McCain, James Baker, Brent Scowcroft, Condoleezza Rice, and Stephen Hadley, all members of former US administrations.
Contrary to the idea that anti-Saudi media is now trying to promote, that the relationship between the two countries will be strained with the arrival of a democratic president, I believe the opposite will hold true. The same was said when Donald Trump took office, that he had an anti-Riyadh agenda.
As expected, the higher interests and long historic bond between the two countries prevailed, making way for a good relationship with President Trump as well. In this context, I would like to emphasize that these good relations were never based on Riyadh being lucky with US presidents in the past, but rather came as a result of its importance, role, and location.
President George H. W. Bush took a remarkable stand with Saudi Arabia and its sister countries when he opposed Saddam Hussein after his invasion of Kuwait in 1990, an occupation that was meant to last. Bill Clinton espoused the same position by supporting US-Saudi military cooperation to fight Saddam later on and collaborating with Saudi Arabia to end the Bosnian war.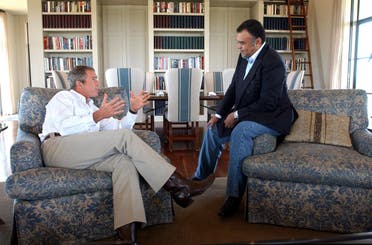 Then came George W. Bush, whose administration took a very firm stance in not allowing the terrorist attacks of September 11 to sabotage US - Saudi relations. Biden may be the president that will further strengthen the US relationship with Riyadh, which has been caught in the crossfire between the Democratic and Republican parties for the past four years.
Biden, president-elect and international affairs expert, needs the cooperation of major regional powers around the world.
Saudi Arabia has a pivotal role in maintaining stability in the region and the Muslim world. The recent events in Paris have proved that the world needs Saudi Arabia as a leader of the Muslim world, the alternative being other Islamic countries that only provoked the major players of the European Union and the United States.
Today, Saudi Arabia is more important than ever as a global supplier of energy, one of the key factors that plays into US foreign policy..
There are many who have hesitations about this new era that is upon us heralded by Joe Biden's victory; which plunges us into uncertainty and potential risk.
Major shifts in US policy are expected by some, with regard to reconciliation with Iran, the US position against Saudi Arabia's involvement in Yemen, legal issues, and support for the Muslim Brotherhood against the Gulf and Egypt.
Will Biden be merely an honorary president, with a different team running the Oval Office? I'll share my thoughts on the matter in upcoming publications.
This piece was originally published in, and translated from, Asharq Al-Awsat.
Read more:
The battle that revealed the radicals among us
What do US oil companies predict for the industry?