Design Days Dubai, running under the umbrella of Art Week Dubai, is an initiative dedicated to showcasing collectable and limited edition furniture.
An African art inspired, neon orange chest of drawers and sophisticated art deco coffee tables are among the pieces on display at the fair which will run until Thursday.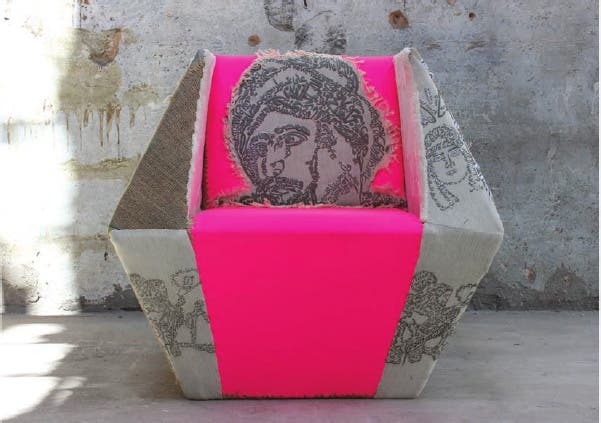 "Visitors to the fair will be able to experience a wide range of iconic designs from the 20th century as well as the contemporary design of today," says Fair Director Cyril Zammit.
To experience Arab artists and their flair for design visit Al Arabiya's permanent gallery for Arab fine artists, Nawafeth.
This year's event marks the second installment of Design Days, galleries from all six continents will be represented in what has become an international hub for the appreciation of furniture and its artistic merits.
The four day event will feature a diverse range of activities including workshops, talks and film screenings. Creative designers of home ware will take to the stage to explain how they manage to make a functional object-a chair, a table, a lamp- aesthetically beautiful.

Performing arts

Artists are being be put to the test; several events taking place in the performance category include renowned talents building a piece of furniture from scratch, in front of a live audience.
Belgian designer Jens Praet, in collaboration with Ivo van den Baar and Almer Dumont, is transforming approximately six kilograms of shredded glossy paper from leftover magazines into a unique 'Shredded' side table.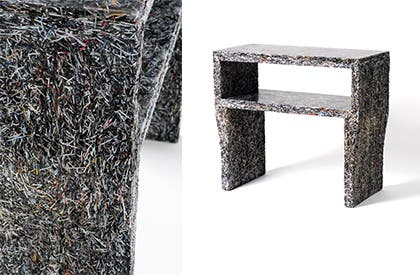 Several nods are also being made to the local art scene, which the event aims to promote. The historical pearling culture of Dubai has left a nostalgic imprint on Emirati designer Khalid Shafar who is creating the 'Illusion' pearl armchair especially for the event.
Master craftsmen are affixing over 8500 cultured pearls, locally produced by the Emirati Company 'RAK Pearls' on a 90 meter chain that will wrap the timber frame to create an armchair. The performance includes the opening of live oysters, a craft that has all but died out in the city.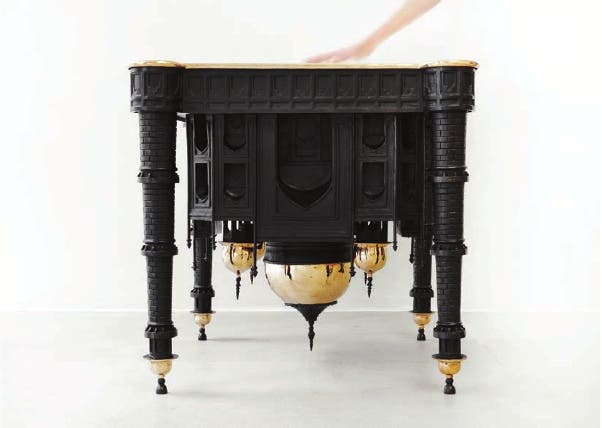 Dubai will be littered with Design Days related projects.
Retail heavyweight Bloomingdale's has collaborated with award-winning New York-based designer and architect Antonio Pio Saracino and Industry Gallery to create an exclusive, interactive installation entitled 'City Within.' The showcase, open to the public in the region's largest shopping center- Dubai Mall- also includes a special installation entitled 'home is where the art is,' a fitting message to encapsulate all that Design Days Dubai champions.
This exclusive showcase of rare and unique objects and furniture, from 22 of the world's top-tier galleries, serves as inspiration for design enthusiasts, offering a glimpse into how contemporary trends can be melded with usability to create flashy furniture.