A fashion designer who transforms traditional Emirati dresses into contemporary designs will be the UAE's first to participate in Rome Fashion Week, taking place this July.
"There are no such things as challenges…we have to jump the fence," said Nazek al-Sabbagh, founder of the 11-month-old Zari O'Breesam fashion brand.
An engineer by profession, Sabbagh says that she "represents herself as an individual," and not necessarily her country. "I like to be the first. If you are not the first, you will be the first loser."
In her show on July 5, the designer's theme is to "bring some of Dubai to Rome." One of Sabbagh's plans for her collection is to create a dress with Dubai's Burj Khalifa skyscraper printed on it.
Models will exhibit 12 of Sabbagh's pieces in the show, which is expected to attract 1,300 fashion enthusiasts from around the world.
The designer, who is currently heading to India to buy fine material for another fashion show planned in Manama, Bahrain in September, said she makes her stylish clothes from cotton, silk, or a mixture of the two.
"I like my dresses to be comfortable, washable and 'flowy,' that fit any size," she said.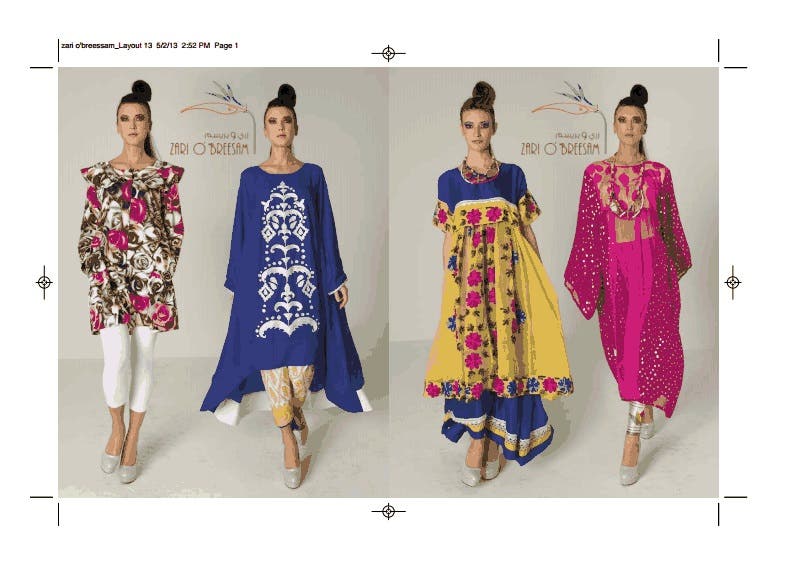 Embarking on a new journey
Sabbagh, a mother of three, had previously found success as the CEO of the Dubai-based Ports, Customs and Free Zone Corporation. However, she eventually decided to follow her life's dream of becoming a fashion designer. Being the manager of her own business also allows her to spend more time with her family.
The designer has so far showcased 83 of her designs in London, and has also presented her brand in four fashion shows in Dubai and one in Manama.
"I was surprised to see that there was much higher demand on pieces that were not my favorites," she said, describing her previous exhibition in London.
In Manama, Sabbagh stunned the audience when both professional models and young girls strutted down the catwalk in a mother-and-daughter themed fashion show.
"I make sure that my line for young girls, aged 6 to 12, doesn't exceed $100 per each dress," said the designer, who recently sold 55 of the dresses for charity.
She said that her attempt to create a line for young girls is a way to encourage them to wear something other than jeans, and to display some traditional glamor by wearing beautiful dresses.
Sabbagh dislikes repeating similar concepts and colors in her shows.
"Don't ask me about my fashion show's theme in Bahrain," she said, when asked about the subject.