Egypt's glamorous female icons were at the forefront of an uprising that led to the ouster of Islamist president Mohammad Mursi and his Muslim Brotherhood group from power.
Activist groups and opposition political parties have long been credited for driving mass rallies in Cairo, but the role of television and cinema stars was seen as a powerful force this time.
In a country where cinema and the entertainment media play a major role in people's daily lives, major television faces, especially women, took to the streets on June 30 pulling with them crowds of fans to say "out" to Mursi.
Prominent Egyptian actresses Athar al-Hakim, Laila Elwi, Nadia al-Jundi and television figure Hala Sarhan all signed "Tamarrod" (rebellion) campaign , which collected 22 million signatures to overthrow president Mursi.
Figures in Egypt's media and entertainment industry have long complained about restrictions to freedom of expression imposed by Islamists in power.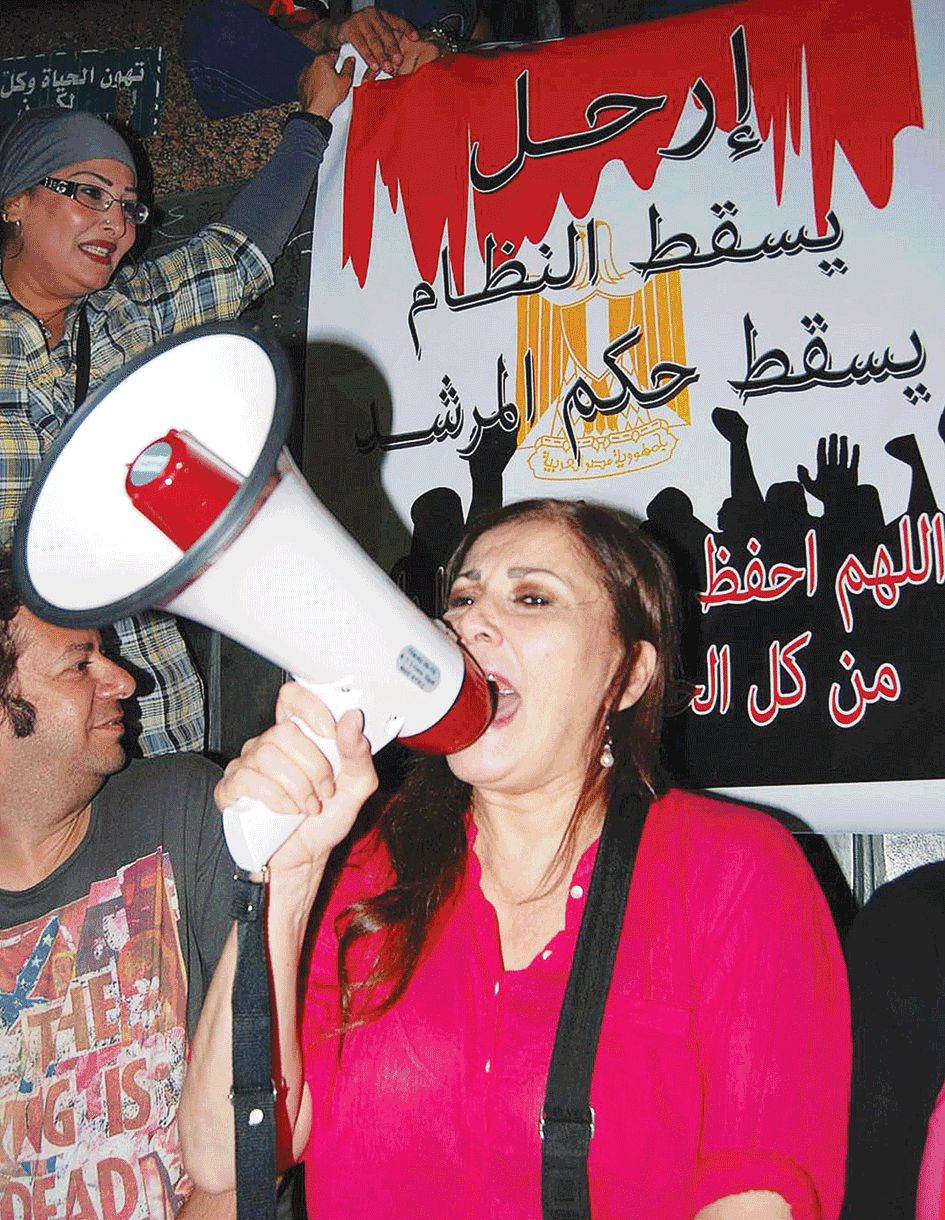 Yusra, a glamorous icon in the Middle East, said: "It is natural for artists to take part in the revolution along with other people, because artists do not live in a tower and because last year there were attempts to curb freedom of expression and creativity."
"When I came to the square I sensed the people's resolve to regain their rights and their freedoms," Yusra said. "Thanks God now we have regained our freedom."
Famous actress Elwi meanwhile said she was confident people could overthrow the Islamists in power.
"Despite many threats to us as artists, we never backed down and we took to the streets to participate in the revolution to regain our country which was taken away from us," Elwi said.