Turkey's rock 'n' roll imam ruffles religious feathers
Imam Ahmet Muhsin Tuzer has run into trouble with the country's powerful religious authorities -- for his other life as a rock musician
An imam from a tiny hamlet on Turkey's Mediterranean coast has run into trouble with the country's powerful religious authorities -- for his other life as a rock musician.

Ahmet Muhsin Tuzer told AFP he is being investigated by the Diyanet, the state body in charge of the country's mosques, over his activities.

"I'm waiting for the results of the investigation but whatever happens I'm going to continue making music," he said in a telephone interview from Pinarkoy, a tiny community near the Mediterranean beach resort of Kas.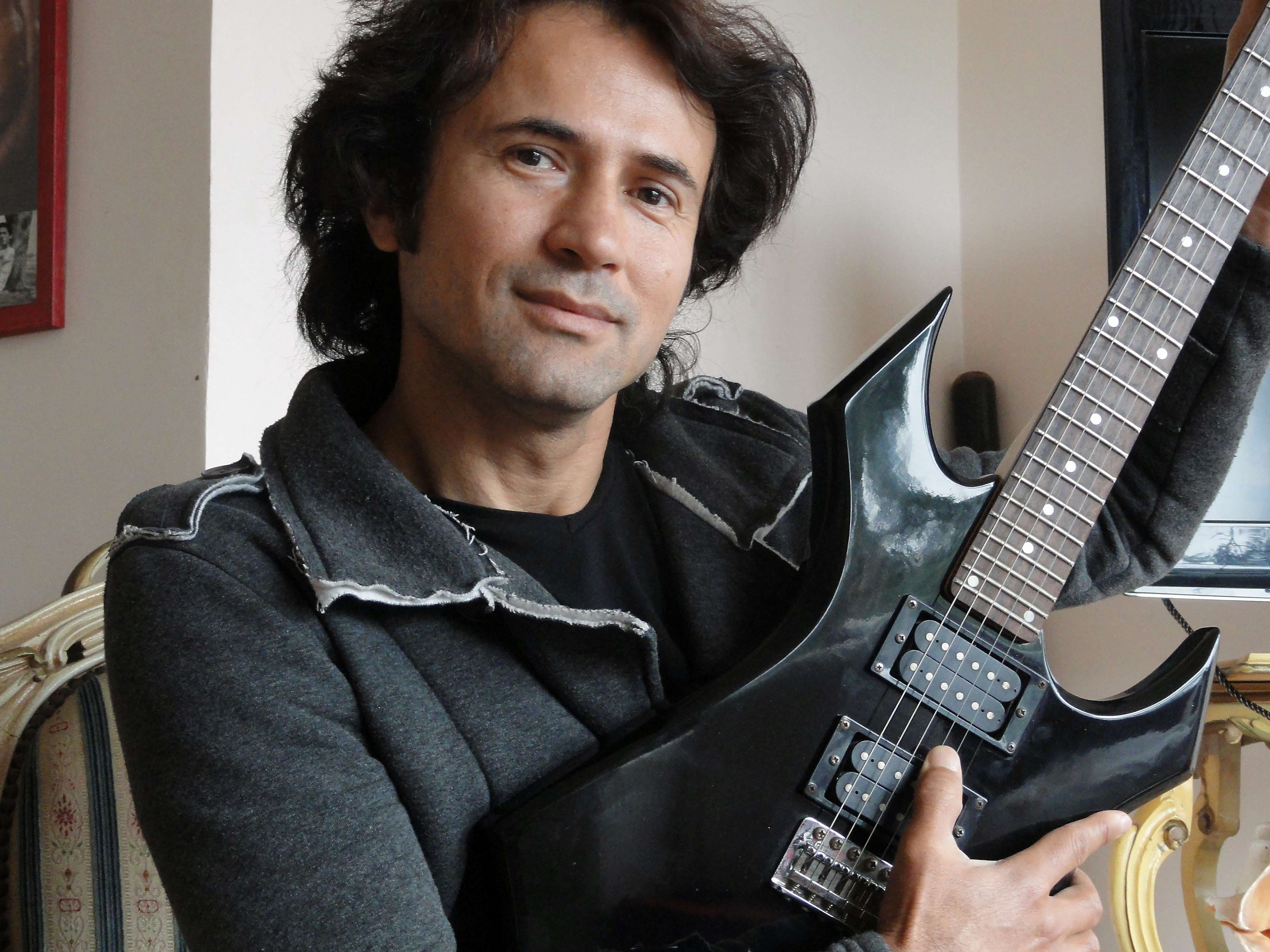 The Diyanet is looking to determine whether his form of music is compatible with Islam and whether his work as a musician conflicts with his role as imam, a government-funded post.

And it recently sent a group of inspectors to the hamlet to question members of his 40-strong congregation about his activities.

"I want to show that you can be a Muslim, listen to rock music and be modern at the same time," insisted the darkly handsome 42-year-old.

The imam made headlines in August when he and his band Firock performed for the first time in public at a local festival in his hometown of Kas in front of a crowd of hundreds of curious onlookers.

He says his music is steeped in Sufism or mystical Islam and is primarily geared towards Turkish youth "who are distancing themselves from Islam today".

The probe into Tuzer highlights the ongoing battle in Turkish society between the religious conservatism espoused by the government and the staunchly secular traditions of the modern republic.

The Islamic-rooted government of Prime Minister Recep Tayyip Erdogan, in power for 11 years, has long called for the young people of Turkey to be more pious and respectful of Islamic values.

Erdogan stoked controversy last month over calls for a ban on mixed-sex accommodation for university students and has angered secularists with a crackdown on alcohol sales and advertising.

Tuzer said he hails from a deeply religious and spiritual family and that his grandfather too was an imam.

"I preach the name of God and no-one can criticise me for that. If you do something in the name of God that can only be beneficial."

He said he wants to work for "tolerance and the love of God", values he claims have been eroded today, and to distance himself from "detrimental" forms of violent or sexual rock music.

Tuzer is active on Facebook and Twitter and a single released by the three-member Firock "Mevlaya Gel" (Come to God) has had over 32,000 hits on YouTube.

Tuzer previously angered religious authorities in Turkey in 1997 when as a prayer leader at a mosque in Istanbul he married a foreign tourist, a Christian woman who later converted to Islam.

They have an 11-year-old son.

An official from Diyanet, which controls the some 80,000 mosques across Turkey, told AFP only that an investigation was under way and that the results could be known in a few weeks.

"If they tell me to stop my career, I will challenge them in the courts," he vowed. "I will continue the mission God has entrusted to me."