Snow blankets the desert in the Middle East's white winter
Snow blanketed the desert in some countries as temperatures dropped to below freezing, affecting families, business and travel
This winter season, the Middle East faced unusual weather conditions as the worst storm witnessed in decades swept the region in December.
Snowstorm Alexa began on Dec. 11, dropping temperatures to below freezing in the eastern Mediterranean and causing mayhem across the region.
"Temperatures have dropped so much that in some parts of the region they have been below the average for this time of the year by more than 10 degrees," Ali Darwish, an environmental expert and president of the Greenline Association in Lebanon, told Al Arabiya News.
"It is rare to see snow in areas in the south, like Egypt and Palestine," Darwish said, "Saudi Arabia was a big surprise as well. Temperatures there dropped below zero degrees Celsius and snow fell, ironically blanketing the desert."
Alexa and its sub-zero temperatures paralyzed a region that "is not used to this kind of weather."
In the Holy Land, the winter storm pushed authorities to close schools and airports while snow and heavy rains have affected landmarks and left thousands without power, according to the Associated Press.
Areas in higher altitudes, such as Jordan's capital Amman, have also been locked down by the rare snowstorm, which led to the disruption of air traffic and the blockade of routes to the airport.
Tough temperatures for refugees
However, it is the millions of Syrian refugees and those internally displaced within the conflict-ridden country that seem to have been suffering the most from the drop in temperature.
Many refugees, including children in Jordan, Turkey and Lebanon, have frozen to death after Alexa hit some parts of the region, reported Reuters.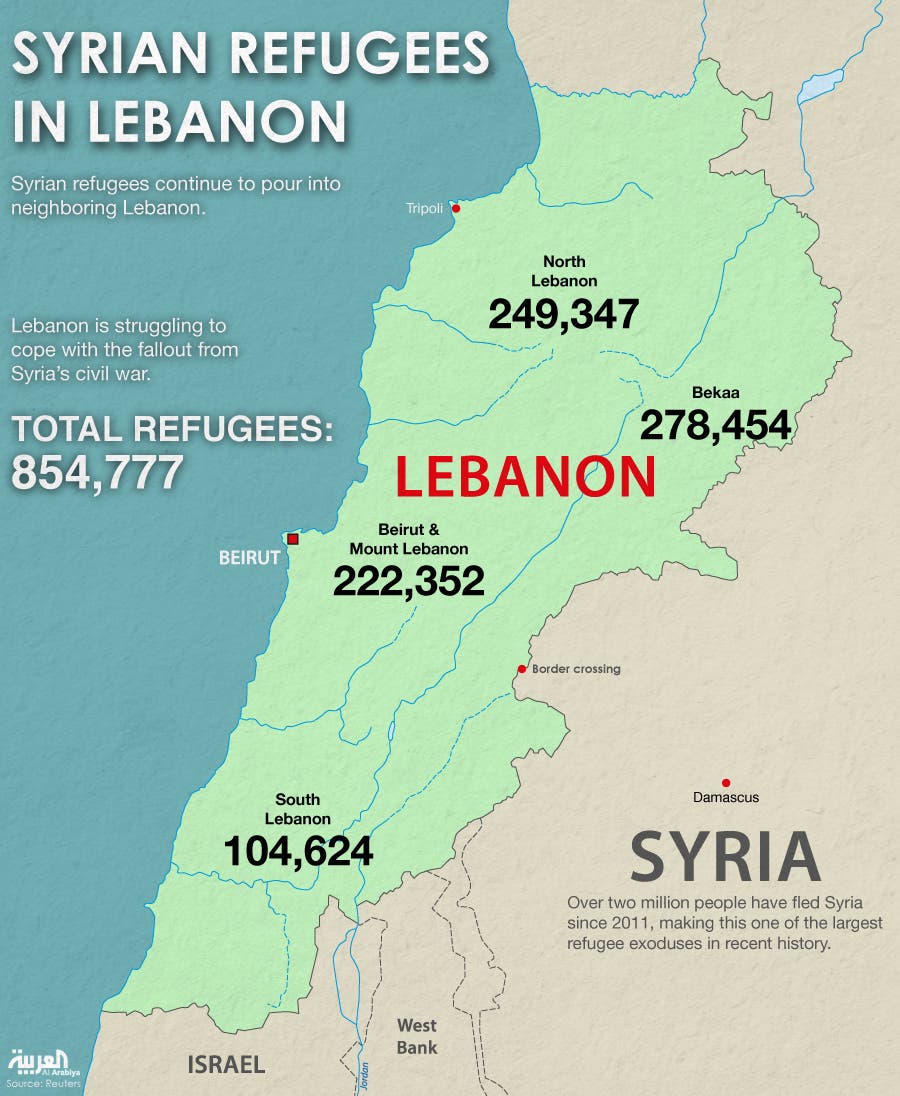 Aid organizations have expressed their concern about the plight of displaced people inside and outside Syria.
"We are doing our best to help refugees around the region but the storm did not help at all," Lama Faquih, an official for Human Rights Watch in Syria and Lebanon, told Al Arabiya News.
"We are struggling to provide adequate help to people. So far, aid agencies have distributed "thermal blankets, heaters, clothing, sheeting and food," Faquih said, adding that organizations have "faced difficulties to reach some parts of the region due to severe weather conditions."
In another development, some modest income households across the affected region have faced difficulties in adjusting to the harsh weather as they have to increase their budgets to cope with the unusual conditions.
"This month, I had to buy clothes for my three children, my wife and myself to face this cold," Ashraf Ibrahim, an Egyptian taxi driver told Al Arabiya News.
"Now I have to work longer hours if I want to have money at the end of the month," Ibrahim said.
This was, however, good news for some clothing retailers in the region, which saw sales of their Winter clothing collections spike.
"Sales of items such as coats, shawls, hats and gloves … rose by more than 50 percent," Mohammad Ali, a retailer in Cairo, told Al Arabiya News.
Meanwhile, in some parts of Lebanon, hotel owners who rely on snow for increased revenues expressed their disappointment in storm Alexa as it "did not bring that much snow as we were expecting."
"Even if we are very busy at this time of the year, it is not because of snow and all our ski pistes are still closed till now," Liliane Akaki, reservation agent at the InterContinental Mzaar Lebanon Mountain Resort and Spa, told Al Arabiya News.
Akaki said the media was over exaggerating the storm and its affects as such weather is considered usual in some parts of Lebanon.
Other reactions
Meanwhile, across the Middle East others responded more cheerfully to the sub-zero temperatures.
Several adults and children alike reacted with a childlike spontaneity and enthusiasm to the unexpected snowfall.
"It's the first time [I have seen] snow," Samar Salah, a 21-year-old Cairo resident, told Al Arabiya News.
"Despite feeling cold, people were very excited about the snow," she added.
Many took to the streets to build snowmen, while others pelted fluffy balls of white snow at companions.
Even in a country besieged by war, Syrian soldiers were pictured by Reuters rejoicing over the fresh snowfall witnessed in some areas, the likes of which had not been seen in years. It seems that the winter wonderland came as a treat to many beleaguered by conflict.