Egypt pulls sexually explicit Haifa Wehbe film
The film revolves around Rooh, played by dark-haired pop star Wehbe, who ignites passion among men
Egypt has suspended screenings of Lebanese film and pop star Haifa Wehbe's latest movie after criticism over scenes deemed sexually provocative.
Wehbe's movie "Sweetness of Spirit" (or "Halawet al-Rooh" in Arabic) was released on April 3. It was rebuked for containing excessive use of sexual innuendo, reported MENA.
Mehleb said the movie will be shown in theaters again after it is re-evaluated by the country's censorship board.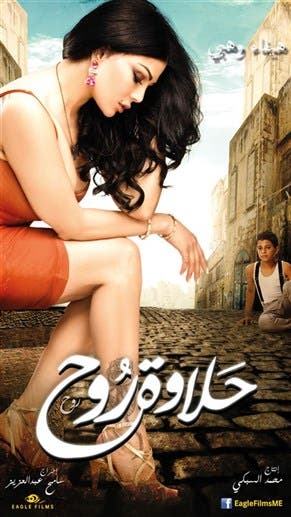 However, the movie's producer told the local al-Watan News website in an interview published Wednesday that the film was not banned in the UAE, Bahrain and Qatar nor had it been withdrawn from Egyptian cinemas.
"When I am informed officially about the order, I will be able to say something and take the appropriate measures," Mohammad al-Sabki told al-Watan News, adding "as long as I [have not been] informed officially, I will deal with the issue as merely rumors."
The Lebanese bombshell actress refused to comment on Mehleb's reported decision.
Further controversy was later sparked however after reports circulated social media that the actress was critical of the government for censoring the film.
Wehbe took to her Facebook page on Thursday to deny the allegations.
"I do not adopt anything written in any media outlet and what was published expresses the personal views of its writers. The picture posted on Facebook is fabricated and its content is incorrect," she wrote.
She added that the ban of her movie is a "ministerial decision and I respect it out of my respect for the state's official authorities."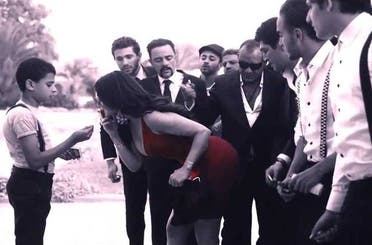 Her manager, Mustafa Suroor, told the local Sada el-Balad website that the movie's director had not informed him regarding any plans to pull the movie.
"Haifa is busy filming a new TV series," Suroor said, adding "[Haifa] is an actress who executed her role in the movie, any criticism regarding this is natural."
Before the release of the movie, it was criticized for copying Giuseppe Tornatore's widely-acclaimed movie Malena (2000) starring Italian actress Monica Bellucci.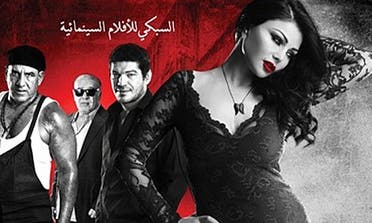 The story is about a beautiful woman who becomes the desire of men in a working class neighborhood while her husband is away.
Egypt's cinema news website Elcinema said the film earned $141,399 in its first week in theaters.
The news comes in the same week that a survey found that most Arabs want tighter censorship of films and TV shows.
A six-nation poll by Northwestern University in Qatar in partnership with the Doha Film Institute found that 69 percent of respondents felt there should be greater regulation of romantic content, while 74 percent said more should be done about on-screen violence.