Kate Middleton breaks celebrity boycott of Brunei hotels
Celebrities have called to boycott hotels owned by the sultan of Brunei for introducing Sharia law which include harshly punish gays
The Duchess of Cambridge Kate and Prince William broke a worldwide celebrity boycott when they visited hotels owned by the sultan of Brunei who recently introduced Sharia law in his home country, a newspaper reported Monday.
On Friday, Kate concealed her secret visit to the Dorchester Hotel in London when she attended her cousin's wedding using a blacked-out car, the Daily Mail reported.
"The wedding was a big boost for the hotel... It shows that the royals will not let the Brunei business keep them away," the Daily Mail's Sebastian Shakespeare, who broke news of Kate's visit to the hotel, wrote.
Kate was accompanied by nine police protection officers, further implicating the Royal Family into the growing row after Sultan Hassanal Bolkiah introduced Sharia law in late April.
Celebrities chose to boycott the sultan's hotels since Shariah law include brutal sentences to homosexuals, which the new law criminalizes.
Punishing wrongdoers including homosexuals could involve flogging and stoning.
The following day both her husband Prince William and brother-in-law Prince Harry also broke the boycott when they visited Coworth Park, a country house hotel part of the Dorchester collection group owned by the sultan.
Princes William and Harry were seen playing polo at Coworth Park.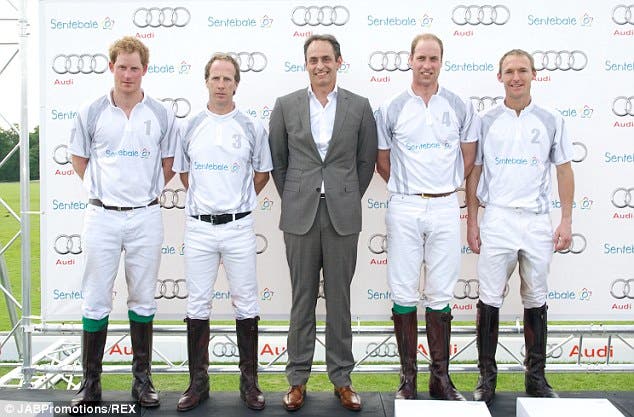 After finishing the game, which they lost, the princes lined up for official photographs, and had their pictures taken with celebrities including the British actress Dame Helen Mirren.
Celebrities in the UK, U.S. and France have called to boycott hotels owned by the sultan.
British celebrities including Stephen Fry, Anna Wintour and Sir Richard Branson have expressed their opposition to Brunei adopting the Sharia law.
U.S comedians Jay Leno and Ellen DeGeneres are also among the celebrities backing the boycott against the Beverly Hills Hotel and other hotels owned by Brunei.
In May, authorities in Los Angeles called on the sultan to sell his famous Hollywood hotel after he introduced Sharia law in Brunei.
The Sultan meanwhile has denounced the criticism. To defend himself, the sultan said "people outside of Brunei should respect us in the same way that we respect them."