Iranian fashion house unveils Islamic designs for World Cup
Female Iranian fans sparked controversy when they were shown not adhering to conservative fashion in Brazil
Iranian modelling agency Violet has unveiled World Cup-themed Islamic wear for women after female Iranian fans sparked controversy when they were shown not adhering to conservative fashion in Brazil.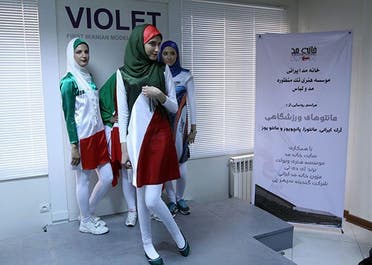 Female football fans in Iran are banned from watching the games in public places such as restaurants and cafes, to avoid mixing of the two genders.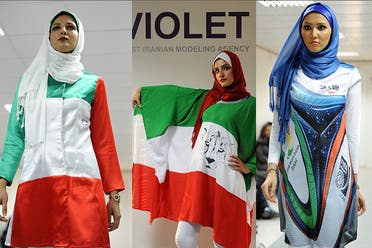 Cafes and restaurants have reportedly been informed by Iranian police that screening World Cup games in public is no longer allowed, and they have been told to prevent men and women from mixing.
Iran's national football team was eliminated from the World Cup after losing to Bosnia.