Saudi -French archeologists found life-sized engravings of camels on the desert rocks of Al-Jawf, north of Saudi Arabia.
The camel carvings date back to 2,000 years ago. Some of them are incomplete, showing as three rocky protrusions.
It is still a mystery that these carvings existed in such remote areas where it's not familiar for such relics to be found.
Their presence point to the existence of an ancient civilization in the region.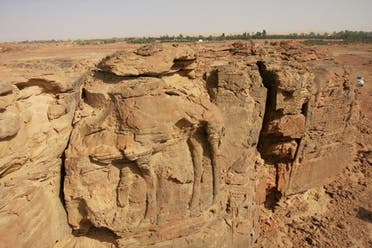 The joint team that announced the discovery noted that the area may have been a place of worship or that camels' carvings were used as border markers.
While a number of archaeologists considered that this discovery reflects the potential wealth of inscriptions and rock arts in the northern regions of the Saudi Kingdom.
A report by the Tourism Authority on the joint Saudi-French mission recorded 56 sites featuring rock art in the region especially in Jawf, Hail, and Tabuk. The explorations and the discoveries continue.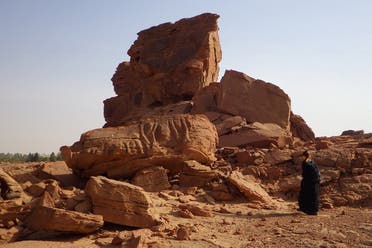 Former director of the General Authority for Tourism and National Heritage Hussein al-Khalifa, the real discoverer of the site, went to the place in 2010 and when the site was checked a report was sent to the Tourism Authority stating that the formations are natural due to erosion factors
Khalifa went back again and sent a detailed report of the site to prove that the rocks are sculpted and not natural, but this report was not considered until the site was reinvestigated.
Al-Khalifa said that when a Saudi-French team that also included Italian experts was formed, they visited Jawf, and I went to the site in early 2016 and saw it again. My name was recorded in their register as its finder and the site was confirmed to be manmade.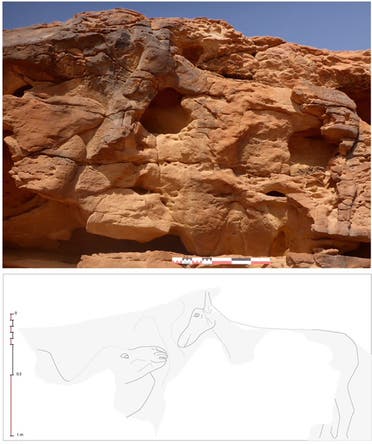 The site consists of three mountains of sandstone with sculptures of 12 camels, some of them affected by erosion and some features disappeared, but the legs and some body parts remained the same.
Al-Khalifa said that the site is probably Nabataean as it is located on important trade routes linking Iraq and the north of the Arabian Peninsula.
According to the French team, the site doesn't have religious significance .
In Arabic culture, the camel is of great importance in the life of the ancestors as a source for nutritious food and milk, but not for worship.