The music starts and instantaneously, six young men begin dancing and spinning on their backs and bouncing on their hands with smiles as wide as their faces can handle. You would never know that these men are the product of a war-torn country.
These young men, some sporting tattoos, baseball caps and baggy tee-shirts, are just like many others their age. Yet, the dancers that make up "First Step Iraq" came to perform in the United States in spite of their dire circumstances back home.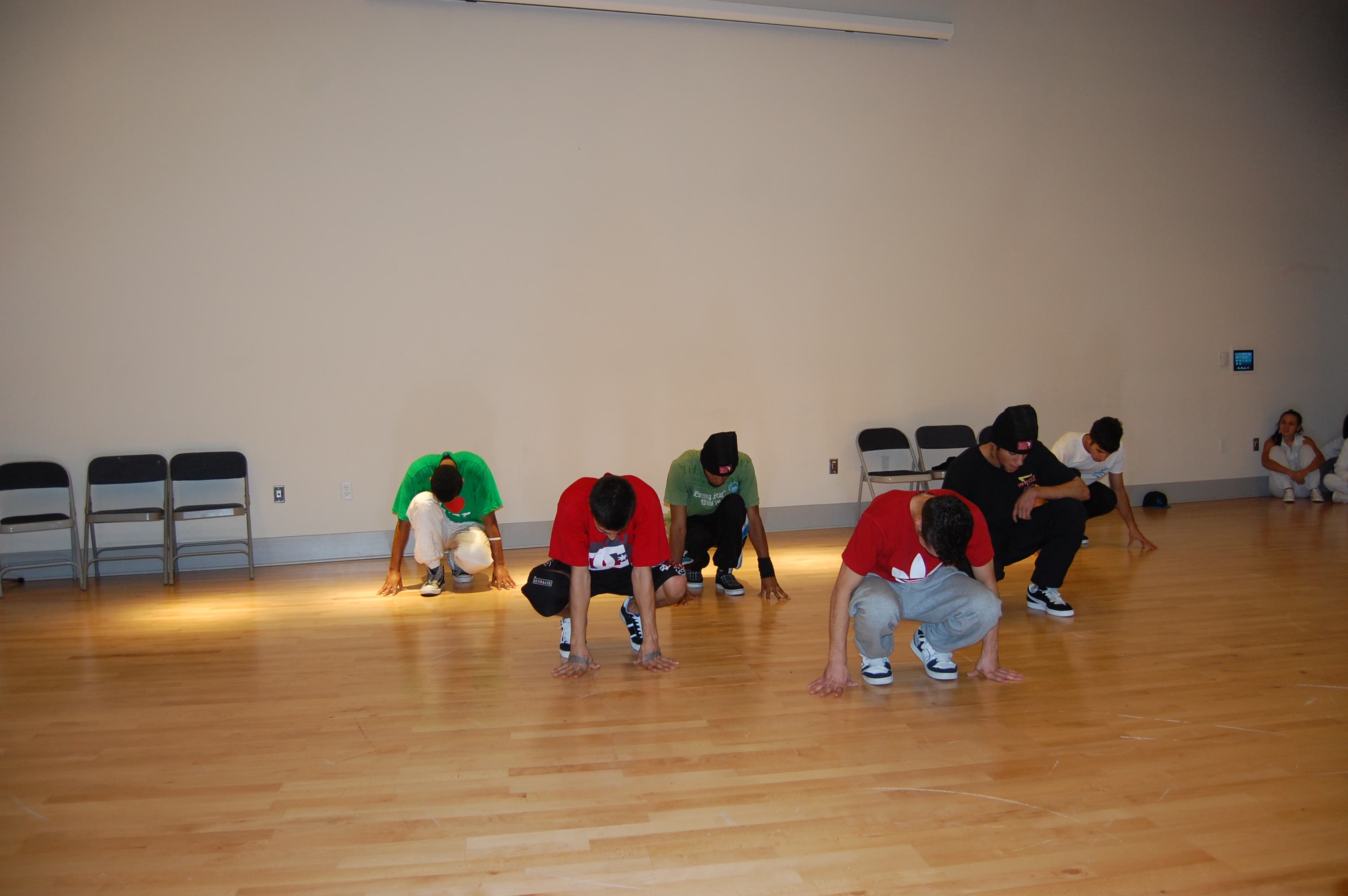 The dancers, from Baghdad, Basra, Erbil and Suleimaniya, have overcome unmentionable odds in pursuit of their dream—to dance, but also to build something in their country that has been torn apart by years of destruction.
"First Step Iraq" is the product of collaboration between the U.S. Embassy in Baghdad (which sponsored and paid for their trip) and the YES Academy, which aims to train teachers and promote youth leadership in the arts in Iraq and a host of other countries. The six young men that make up "First Step Iraq" hail from the most distant points of the country, and trained together in the country's relative safe haven of Kurdistan.
After months of training in the country's relative safe haven of Kurdistan paid off when the dancers were given the opportunity to travel to the United States to perform their breakdance routines for an American audience. Their U.S. tour will take them to Washington D.C., New York, Philadelphia, and Detroit during October. For many of these dancers, it is their first time visiting the United States, and for some, their first time to travel out of Iraq.
"It is a very challenging environment for children in Iraq, particularly those that want to pursue the arts," said John Ferguson, who is the Founder and Executive Director of the American Voices, the parent company that helped facilitate the dancers' training in Iraq, and their tour in the United States. For these dancers, he said, "there is every imaginable challenge."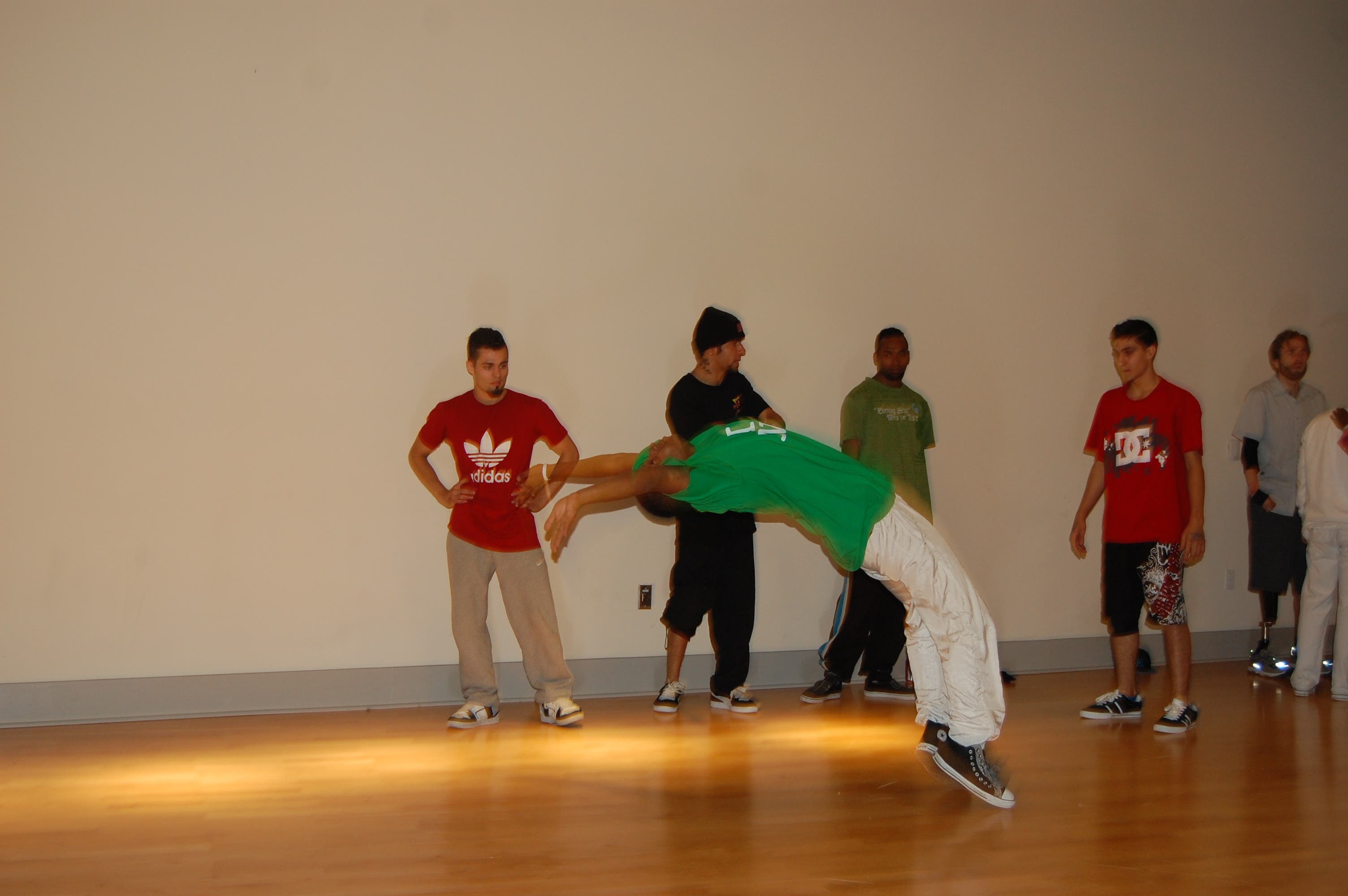 Aside from the security concerns that plague Iraq, the war and the subsequent instability has also intensified the religious fervor in a nation where many do not view artistic expression favorably.
Just a few years ago, the country was awash with reports of Iraqi teenagers being killed for being "emo," a word initially coined to describe young people that listen to certain types of rock music and wear alternative clothing. In Iraq, the term started being used to describe men that have long hair or any type of feminine appearance. The insinuation is that men who look, or dress a certain way, or engage in certain types of activities (like dancing) are gay, Satanists, or a slew of other presumptions.
The young men representing Iraq through their dance spoke of the same fears and discrimination back home, saying that because they wanted to dance, the community saw them as different and unacceptable.
"It's human nature that anytime something new happens, people see it as a threat," said Haider, who asked to only be identified by his first name due to threats against his family in Iraq because of his dancing.
Iraq, once strongly influenced by the Soviet arts system, which strongly emphasized ballet dancing, is seemingly a country suffering from a drought of artistic instruction. There is just one dancing school in Baghdad that mostly teaches ballet, but the program's instruction is limited and being a ballet dancer in Iraq is considered to be dangerous.
However, the desire of these young men, and so many others like them back in Iraq, are a testament to the sustained human capital in the country—a people who refuse to be dragged backwards by the nature of violence and uncertainty.
"We would dance in the street so that people would know what we're doing," said one of the "First Step Iraq" members from the north of the country. After repeatedly doing dancing in the streets, he said that their art caught on, and slowly, people started to ask how and where they could join them. Through there is still no safe place to practice dance openly as a group, the idea and momentum is very much present.
Instead of using dance to escape their circumstances, Haider said that they used their experiences to shape their performances—creating dances that addressed the emotions behind living in a war zone.
The group has been together since July this year. Their stories of why they chose dancing and how they became inspired vary. One dancer from Baghdad said that he first started leaning breakdance moves when he lived in the United Arab Emirates. Others said it was certain types of music, or music videos.
One of the men from Erbil, Iraq said it was actually an American soldier in 2003 that taught him hip hop dancing. He said he and some of his friends were running after an American convoy when an American soldier pulled him aside and showed him how to do the arm wave—a hip hop dance move.
After, the young boy, Husain, who is now one of the members of "First Step Iraq," went home and kept practicing. His love of dance had begun. Aside from his involvement in the break dance group, Husain has now also earned a scholarship to study dance in the United States for several months.
Noticeably absent from the group is any presence of women. Why? One of the coordinators said that they made a point to limit it to just young men now in an effort to maintain respect for the Iraqi culture, so as to not push cultural boundaries too far, too soon.
It could be hard to imagine waking up daily with a passion for artistic expression in a world that is overwhelmingly somber and dangerous. Yet, the young men that make up "First Step Iraq" are a wonderful show of strength and courage in desperate times. If these young men are any reflection of Iraq's young generation, it is easy to have high hopes for the nation's future.