Saudi calligrapher nominated for global prize by London's V&A
The Jameel Prize ceremony is held every two years and supervised by the Victoria and Albert Museum
A Saudi calligrapher has been nominated by the London-based Victoria and Albert Museum for the Jameel Prize for contemporary art and design inspired by Islamic tradition, Al-Riyadh daily reported. Nasser al-Salim has outshined nine of the best globally renowned designers and artists and his piece has been selected to be printed on all competition publications.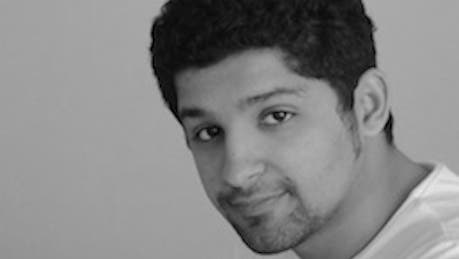 Salim, who draws his inspiration from the Holy Qur'an, submitted a work showing an Arabic letter written in various fonts starting with big one and ending with a tiny font that barely can been seen.
He said this work vividly depicts the Quranic verses "Everyone upon the earth will perish /And there will remain the Face of your Lord, Owner of Majesty and Honor."
Organizers will announce in a press conference held on December 12 the winner, which promotes art and design based on Islamic tradition in order to preserve and protect it against extinction.
Salim was mentored from an early age by a well-known calligrapher who held calligraphy sessions inside the Grand Mosque. He said his calligraphy teacher gave an achievement certificate after 13 years of mentoring.
His works have been showcased in Dubai, New York, Los Angeles, Istanbul and many other exhibitions around the world and has brought him a lot of praise and admiration. Some of these works are on display at museums in Europe and the United States.
The Jameel Prize ceremony is held every two years and supervised by the Victoria and Albert Museum. It is one of Abdul Latif Jameel's initiatives to serve the Muslim community. In this round, more than 270 artists all over the world were selected and only ten of them qualified. Salim was among them.
This article was first published in the Saudi Gazette on Dec. 7, 2013.