American expat Christmas: Tradition with a Dubai twist
Americans in Dubai celebrate one of the most anticipated times of year by mixing old traditions with their new surroundings
From Christmas trees to candy cane, stockings to Santa Claus, midnight mass to mistletoe, Christmas time for Americans includes a range of traditions that are as diverse as the people who celebrate it.
While the distance makes travelling home for the holidays difficult, that does not stop American residents of Dubai from celebrating one of the most anticipated times of year, mixing old traditions with their new surroundings.
New York native and Dubai veteran Catherine Owen says she still follows the same celebrations she used to, but with a twist.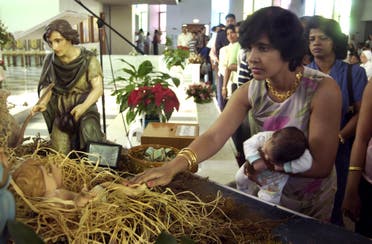 "My family and I make gingerbread houses, cookies, decorate with poinsettias and wreaths, and decorate Christmas trees on the beach," she said.

While Christmas trees typically range from about five to six feet, the speech and language pathologist said she bought "a one-foot Christmas tree, decorated it, and took it everywhere with me for the entire month of December."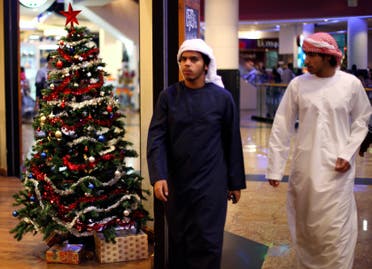 With nearly 19,000 people from the United States reportedly living in the city, according to Timeoutdubai.com, there is never a shortage of Americans to celebrate with.

That does not mean, however, that the multi-cultural city does not come together to celebrate the popular holiday.

American student Tony Ghanime said: "I love seeing how the culture in Dubai is accepting of traditions and holidays, even though they don't necessarily share the same beliefs as I do."

Despite Christmas in Dubai being "calmer" than he is used to in the United States, the "holiday spirit is still in the air."

Opting for a Dubai social staple, Ghanime and his family usually attend a brunch at a major hotel.

"Atlantis and Al-Habtoor seem to be a family favorite," he said.

While Dubai offers some of the best restaurants in the world, many of which cater specifically to the holiday, Christmas is still marked by Americans spending time with close family and friends at home, making traditional recipes usually passed down through generations.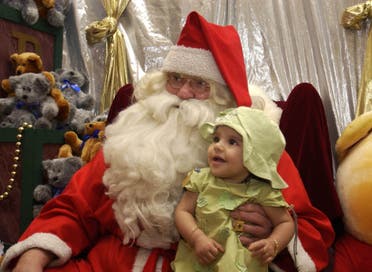 Traditional Christmas meals include roast turkey with stuffing made from bread, onions, butter and thyme. Side dishes include mashed potatoes, roasted vegetables, cranberry sauce and green bean casserole.

Most meals are accompanied by eggnog, a creamy drink made from milk, sugar and eggs with a touch of cinnamon.
Desserts are typically pies, including the American favorites of apple and pecan, as well as sugar cookies, which children leave out for Santa Claus on Christmas eve.