Art Dubai 2014: global galleries set for region's biggest show
Hosting 85 galleries from 34 countries and around 500 artists, Art Dubai will open its doors on March 19
"Art washes away from the soul the dust of everyday life," renowned artist Pablo Picasso is believed to have said and organizers of Art Dubai 2014 are rolling up their sleeves in preparation for some soul scrubbing at this year's event.
Hosting 85 galleries from 34 countries and around 500 artists, Art Dubai will open its doors on March 19 and is set to run for four days.
The eighth edition of the fair includes highlights such as the Markers exhibit, dedicated to Central Asia and the Caucasus, Art Dubai Projects, which highlights select artists with specially commissioned projects and a series of talks, live installations and edgy films.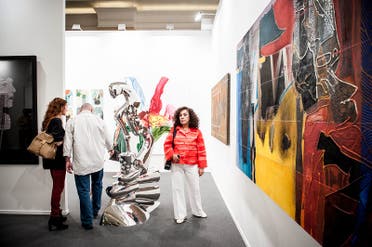 "We believe this edition of Art Dubai reflects Dubai's identity as a major cultural city, alongside its role as a hub for trade, finance and transport," fair director Antonia Carver said in a released statement. "Last year we had 25,000 visitors and our aim is to attract even more visitors this year," she added.
Contemporary art in an array of media, from paintings to various digital platforms, will adorn the walls, floors ceilings and even the bathrooms at this year's event.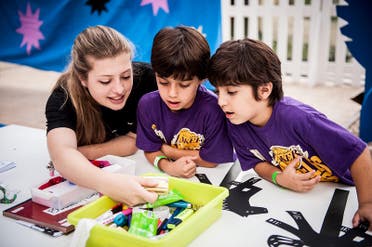 One of the artists chosen for the Art Dubai Project exhibition, Nadia Ayari, has chosen to display her work in a bathroom, as the "unexpected space" was "perfect" for the theme of "Intervention," according to curator Fawz Kabra.
The fair's art-education program includes the Sheikha Manal Little Artists Program for children, held under the patronage of the UAE royal Sheikha Manal bint Mohammed bin Rashid al-Maktoum.

Besides the gallery halls, the fair's extensive program includes commissioned projects and performances, artists' and curators' residencies, radio and film, an exhibition of new works by winners of the annual The Abraaj Group Art Prize.
Keep updated with Al Arabiya News' upcoming exclusive coverage of Art Dubai 2014.

Art Dubai 2013