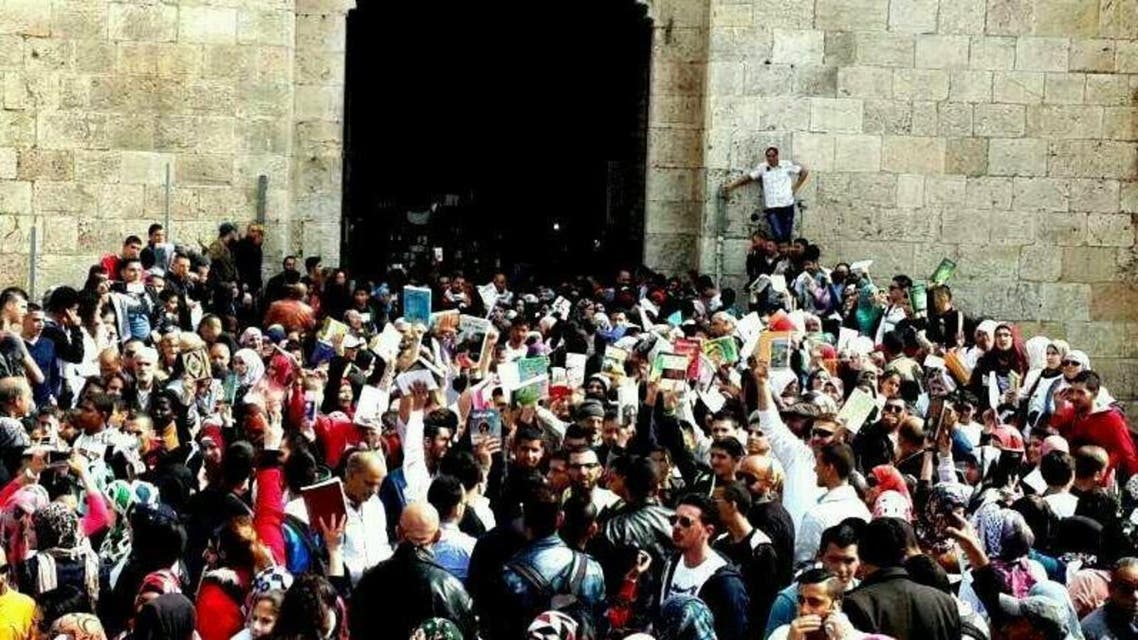 Book-carrying Palestinians ring Old City to push reading
Police said at least 400 people had shown up for the unusual event
Hundreds of young Palestinians gathered outside the walls of Jerusalem's Old City with books on Sunday to encourage people to read more, organisers and police said.
"We had this idea to encourage people to read, to donate books to public libraries and to build new libraries by gathering around the walls of Jerusalem, each with a book in his hands," organiser Hossam Elayaan told AFP.
The event saw hundreds of young people sitting in a long line outside the northern walls of the Old City, each reading a book.
Elayaan said around 3,000 people had each paid 10 shekels (about three dollars) to join the rally and received a t-shirt bearing the words "I am reading" in Arabic.
Sharp contrast
The event stood in sharp contrast to the usual demonstrations held in and around the Old City, which frequently see Palestinian youths clash with Israeli police over issues related to the decades-old Middle East conflict.
"We did not apply for a permit from the Israeli police because reading and culture do not need any permission," Elayaan said. " We are not doing anything illegal."
"This is a practical step to encourage more people to read and to promote books following the rise of electronic devices," local writer Ibrahim Jawhar told AFP.
Police said at least 400 people had shown up for the event.