Magical mystery tour: ArtBus Dubai showcases creative underworld
Ever wished you could sound just a little more cultured at your next party? Well, if you're in Dubai and you're an art fan, you're in luck
Ever wished you could sound just a little more cultured at your next party? Do you get stuck for conversation after the polite, and rather awkward, greetings are done and dusted?
Well, if you're in Dubai and you're an art fan, you're in luck. The Art Bus gallery tour will roll out this week in celebration of Art Dubai; and if there is anything that will impress the guests, its being "in the know" on all that is edgy, funky and downright creative.
ArtBus was launched in 2007 and has since continued to develop new audiences for the arts in the UAE, the tours will run from March 19 until March 22.

Victors are treated to a whirlwind of art spaces across Dubai, a city known for its contemporary, envelope-pushing exhibitions.
Painting the Syrian war and demanding justice for oppressed women through art, this year's tour is about a lot more than just pretty pictures.
The venture, organized by ArtintheCity, in tandem with the Dubai Culture & Arts Authority, will see three separate tours take place on a daily basis. Do you prefer surrealism? Well, there's a route for you. More of a pop culture fan? Next stop, inspiration.
"The ArtBus is one of the platforms we use to create further awareness of the arts and culture scene in the UAE to a local and international audience," organizer Caroline Mosley told Al Arabiya News.
"There is really a mixture, everything from art works by locally based emerging artists to pieces by regional and international established artists," she added. There will also be a visit to a local artist's studio, so bus-goers can witness first-hand what it means to "get creative."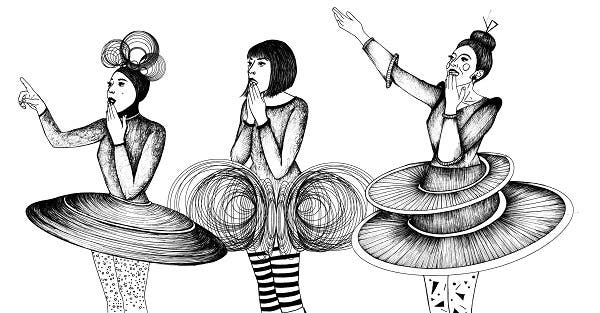 Launching young artists into the creative "it club," the three buses are wrapped in designs by local talent.
This year, three artists were commissioned to produce an exclusive design for each vehicle.
One of those is visual artist Afra bin Dhaher, an Emirati communication designer.
"The ArtBus is a great platform for emerging talents to get recognized," she told Al Arabiya News, "it means a great deal to have my work chosen and recognized."

It's not just passengers that benefit; the galleries on the tour find themselves overwhelmed with visitors.
"On any given day throughout the year, we usually see a few visitors – it's mostly art consultants coming in to buy for their clients," said one representative whose gallery is on the tour. "But with the ArtBus we get at least 20-30 new visitors a day, it's a great way to get publicity."
"Art is vital for any culture to thrive," said Dhaher, and the tour is an interesting, easy way to access that culture in a conveyor-belt like format.
Stop after stop, passengers can delve head first into the subtle brushstrokes of a desert landscape or the brash, demanding, tone of artists who question Arab politics through their work.
Get the full picture with Al Arabiya News' exclusive coverage of Art Dubai 2014.