'Highest-valued' artwork by Damien Hirst on show in the UAE
A range of Arab art will also feature in the exhibition; those works will be auctioned off at Sotheby's Doha auction
Sotheby's is displaying "the highest-valued work" by award-winning British contemporary artist Damien Hirst in the UAE. The exhibition, timed to coincide with Art Dubai 2014– the Gulf's largest art fair, will run from March 18 to March 20.
Damien Steven Hirst, born in 1965, is arguably the most prominent member of a group known as the Young British Artists, who dominated the UK's modern art scene in the 1990s.
Hirst has also been a recipient of the Turner Prize, which awards contemporary British artists for breakthrough works.
The artwork on show in Dubai is entitled "Tranquility" and is estimated to be worth $1,000,000–1,500,000, according to Sotheby's.
"Hirst's most famous subject is often considered to be the fight between life and death," analyzed Sotheby's in a released statement. "Tranquility has captured the manifestation of the most subliminal fear in human existence: that of death. Like the beating of butterfly wings, the canvas breathes life into the room."
The art work is composed of painted butterflies, a recurring symbol in Hirst's work.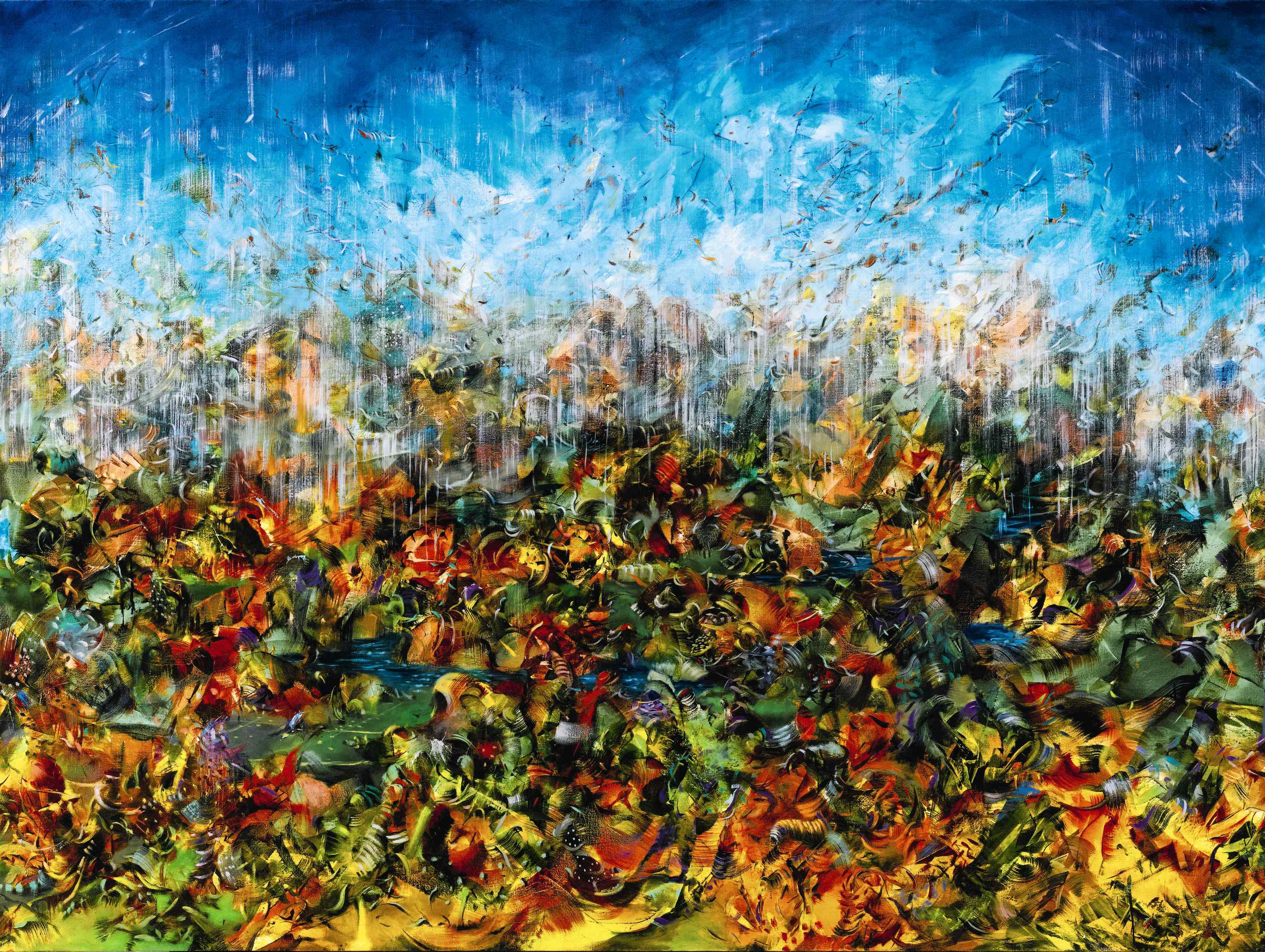 A range of Arab art will also feature in the exhibition; those works will be auctioned off at Sotheby's Doha auction on April 24.
"The selection showcases the diversity of the artistic styles that Middle Eastern artists are working in today, alongside signature pieces by world-renowned international artists including Damien Hirst. The artists represented in the exhibition are some of the most sought after of their generation," Sotheby's Senior Vice President Aileen Agopian said in a released statement.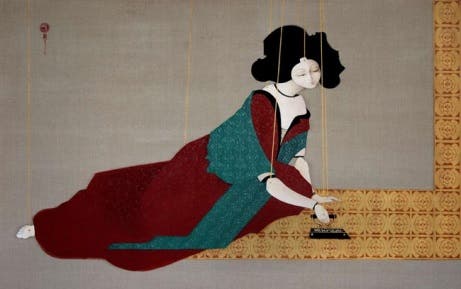 Iran-born artist Ali Banisadr will have his work displayed alongside Hirst's. According to Sotheby's, "His work is dominated by large-scale fantastical abstract landscapes that convey something of the chaotic violence he witnessed as a child." Artist Havv Kharaman will also have her work displayed. Sourcing inspiration from Japanese prints, Art Nouveau, Persian miniature painting and fashion imagery, Kharaman's work depicts a woman ironing in seclusion.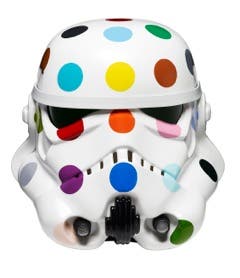 Meanwhile, Dubai will also host another Hirst artwork. A Star Wars inspired Strom Trooper helmet, customized in typical Hirst fashion, will go on display in a Dubai mall from March 20-30. It will also be put on show at April's Middle East Film & Comic Con, as part of the "Art Wars" exhibit between April 3-5.
Get the full picture with Al Arabiya News' exclusive coverage of Art Dubai 2014.