Arabs in America: Saudi artists launch U.S. tour
Conservative cultures that laud belly dancers and booming cities in the middle of the desert leave a lot to be explored about the Mideast's fair sands
Formed in the mountains of Saudi Arabia, art collective Edge of Arabia is launching a U.S. tour in the hopes of bridging the cultural divide.
With a McDonalds on almost every corner, some countries in the Middle East are getting more "Americanized" by the day. The U.S., however, still has a lot to learn about this region of infinite paradoxes.
Conservative cultures that laud belly dancers and booming cities in the middle of the desert leave a lot to be explored. Edge of Arabia's tour, including talks by the artists themselves, seeks to do just that.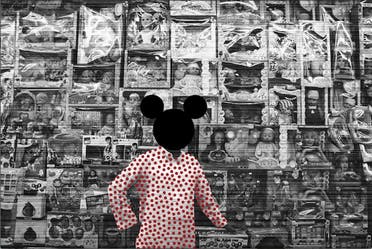 Launching in March 2014 in Houston, the tour will then travel to New York, Boston and Washington, DC before making the cross-country road trip to the west coast.
As part of the tour, artists from across the Middle East will take part in the Fotofest 2014 Biennale in Houston, which will this year focus on Contemporary Arab Video, Photography and Multi Media art.
Participating in the photography exhibition is young Saudi artist Nouf Alhimiary, whose work focuses on women in the kingdom and their day to day lives.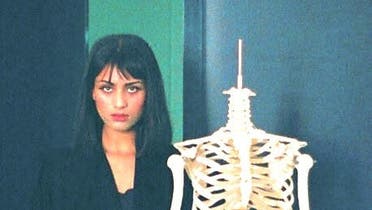 "I have a documentary style…it mostly explores female's lives within my culture," she told Al Arabiya News, adding that she was "very excited" for her first foray onto the U.S. arts scene.
Within Saudi Arabia, "women are willing to have more representation of themselves within art," said Alhimiary, who added that "feminism is a recurring theme in my work."
Her work will no doubt take its U.S. audience beyond the barrier of viewing Saudi women as those who are not allowed to drive – the lives of women in the country are far more multi-dimensional than that, despite the heavy media focus on their lack of driving rights.
"Having art that is shared between cultures, cross culturally, is very important," added the artist who is based in Jeddah.
Previously, Alhimiary worked on a series of photos entitled "What she wore," putting a Saudi spin on a typical magazine staple: "Outfit of the Day." Glossy entertainment magazines around the world highlight the latest trends in fashion with many women taking to social media to show off the newest addition to their closets.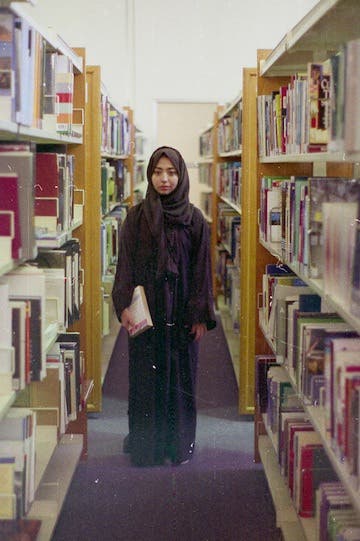 Alhimiary's portraits in the series showed many women on various dates and in many different places wearing the body-covering Abaya, which, being the required garb for women in Saudi Arabia, renders it an ever-unchangeable "Outfit of the Day."
Now, Alhimiary's American audience can expect a tantalizing look through the keyhole at Saudi culture and the kingdom's mothers and daughters, portrayed by a Saudi woman herself.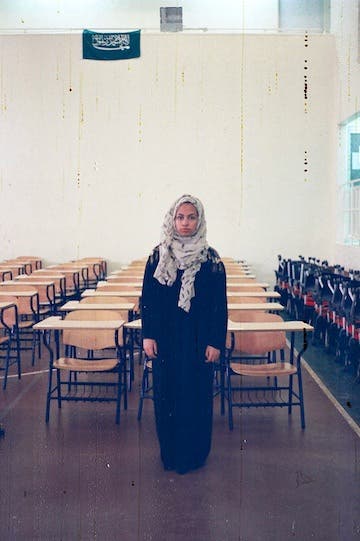 As part of the events, Edge of Arabia will also launch a residency program in New York in July, which aims to immerse artists from the Middle East in the burgeoning metropolis of the Big Apple.
Organized in partnership with Art Jameel, "the U.S. Tour is designed to introduce Saudi Arabian and other Arab artists to new audiences in the U.S., inspire cross-cultural conversation through art and support emerging young artists in furthering their individual practices," Fady Jameel, president of Abdul Latif Jameel Community Initiatives, told Al Arabiya News.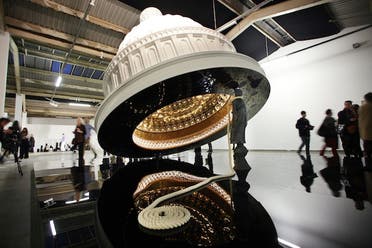 Edge of Arabia was founded by British artist Stephen Stapleton, with Saudi artists Ahmed Mater and Abdulnasser Gharem in the mountains of South Western Saudi Arabia, in March 2013. The aim of the organization is to reach new audiences and improve cross-cultural understanding through art, according to the founding statement.