Selfies in the bathroom: artist Nadia Ayari spotlights trends
Art Dubai 2014 invited artist Nadia Ayari to showcase a rather unusual work, displayed in the public bathrooms
Raised in Tunisia and now working in the metropolis of New York, artist Nadia Ayari has been chosen by Art Dubai to feature in its "Projects" series.
But her offering to the art fair is an unlikely piece; it's not on a gallery wall basking in the spotlight, nor is it mounted on a pedestal seeking attention. Instead, it's in a bathroom.
Art Dubai Projects is a curated program of new commissions especially for Art Dubai 2014, which will see 85 galleries from 34 countries and around 500 artists descend on the emirate for four days, starting March 19.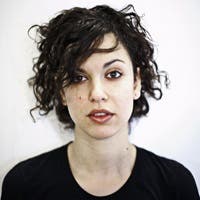 This year the Projects will run under the theme of "intervention," inviting artists to explore the concept in an array of media; be it digital installations, performance or any other artistic form.
"I question this idea a lot; what does it mean to intervene, what does it mean to be invited to intervene?" curator of Art Dubai Projects, Fawz Kabra, told Al Arabiya News.
The theme, she says, is apt for an art fair which "gets set up, is there for about a week and then gets dismantled." "The work itself is ephemeral, in a sense, because of the nature of this art fair," which is "sort of like an intervention; fleeting and transient," added Kabra.
According to Kabra, Ayari's work is being highlighted due to the artist's ability to resonate "with Art Dubai, with Dubai itself and with the region."
Born in 1981 in Tunis, Ayari started working with Middle Eastern subject matter when she moved to New York. Notions of cultural heritage and identity were at the heart of one of her early works entitled "WshhWshh," an oil on canvas completed in 2008, standing out as an example.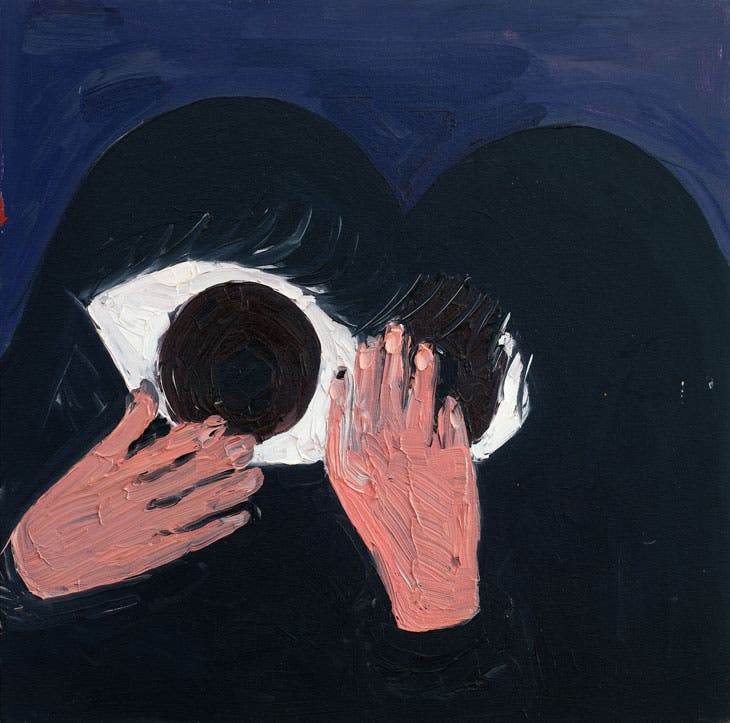 The painting depicts two women shrouded in the flat, black mass of the abaya. "Their faces are transformed into giant eyes, they are not seen, but observe everything. Ayari illustrates them sharing a secret, heightening the mysteries surrounding the veil," analyzed the Saatchi Gallery on their official website.
Ayari described the experience of working in the bustling city as one of awakening.
"Once I graduated school and moved to New York, the romance of being an artist dissipated very quickly. In today's New York, most artists have to work a full-time 9 to 5 job in order to afford their studios," Ayari said in an interview by Dubai-based creative thinker Danna Lorch.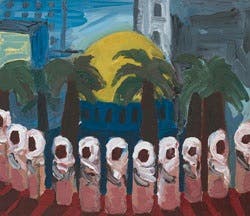 Despite her early fascination with cultural identity, Ayari says she now gleans inspiration from much more "mysterious" sources.
"In the past I've used [Tunisian culture] to contextualize my work," she told Al Arabiya News, "but I don't anymore. I think that making work and being in the studio is a very mysterious process and I don't think that it links up to a national identity."
The artist went on to lament the art industry as being based on "identity;" artists rely heavily on their nationalities in order to sell their work or secure grants, she says.
"I would say that I am post-identity so I don't even look at nationalities any more … but there is a branding [of identity] that happens globally in order to move things, and when I say move I mean sell art. It's a device to get grants; it's a device that artists use."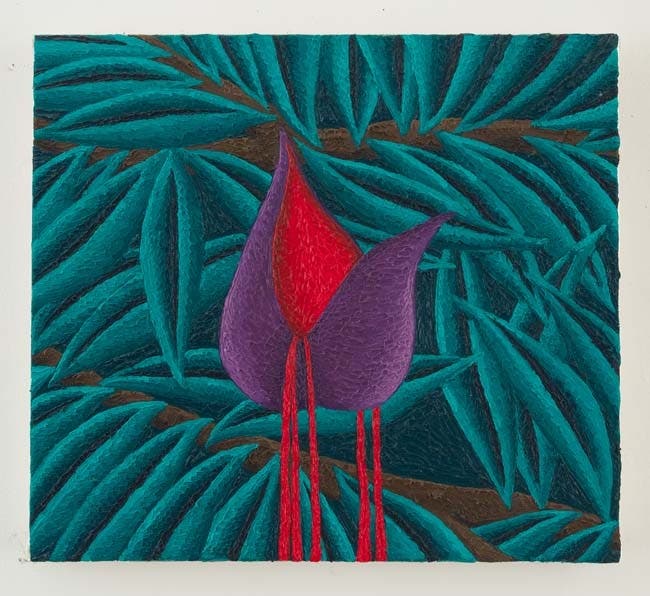 So, Ayari's custom-built piece for Art Dubai strays far outside the boundaries of exploring her identity as a Tunisian: she has chosen to display her asymmetrical sculpture not in the fairgrounds, but in the bathrooms.
"I was drawn to the mirrors in there," she told Al Arabiya News, explaining why her piece "Selfie Booth, WC" was on show in such a seemingly strange location.
"It inhabits a private space," added Kabra. "It is something that isn't really out there and visible to everyone so it's not really itching to be seen or be under a spotlight."
The piece plays with the concept of art fairs, "everybody is performing and putting on these roles and Ayari subverts that idea" by placing her work in a bathroom, Kabra said.
Get the full picture with Al Arabiya News' exclusive coverage of Art Dubai 2014.