Art Dubai: walk on the wild side with Lebanese artist Youmna Chlala
Chosen to feature in the "Projects" series, Chlala has filled areas of the art fair with shrubbery
Wander off the beaten track with Beirut-born artist Youmna Chlala at Art Dubai 2014. Chosen to feature in the "Projects" series, Chlala has filled areas of the art fair with shrubbery, including overflowing grass in the entrance hall.
Art Dubai Projects is a curated program of new commissions especially for the art fair, which will see 85 galleries from 34 countries and around 500 artists descend on the city for four days, starting March 19.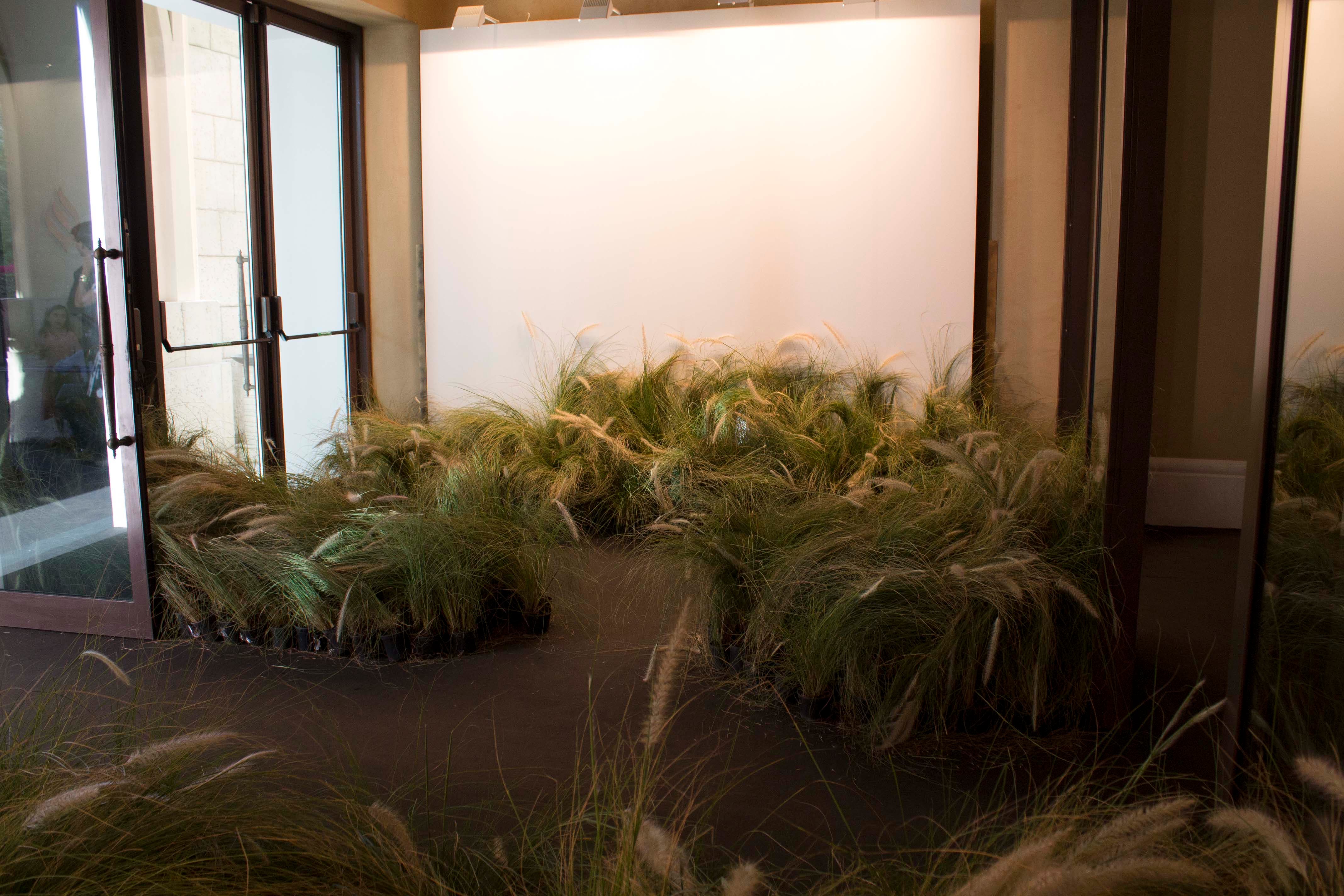 This year the Projects will run under the theme of "intervention," inviting artists to explore the concept in an array of media; be it digital installations, performance or any other artistic form.
"I question this idea a lot; what does it mean to intervene, what does it mean to be invited to intervene?" curator of Art Dubai Projects, Fawz Kabra, told Al Arabiya News.
''By inserting paths that are outside the realm of prediction the installation creates new possibilities for encounters, '' Chlala told Al Arabiya News, "it is an intervention into the movement and flow of people.''
Chlala, whose work has been exhibited in the U.S., Middle East, Canada and Europe, investigates the relationship between fate and architecture as a recurring theme in her artistic exploration.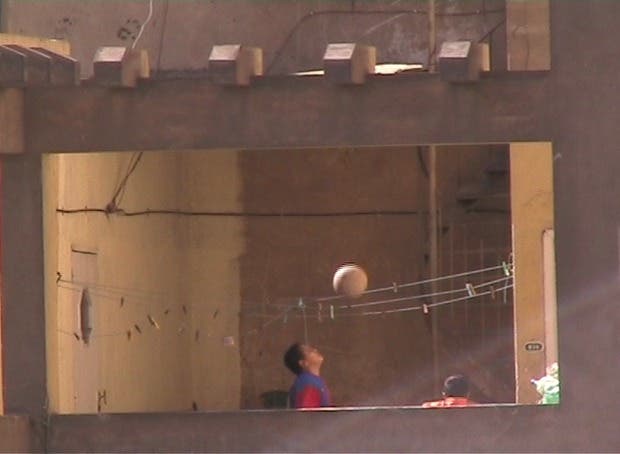 For a previous project, "Days of Being Wild," Chlala filmed on location in Cairo and displayed the piece in New York in 2013.
The video presents two young children playing with a football, high above the city's busy streets on a walled balcony. The video "lovingly documents modern Cairo, where life and leisure occur above the city," according to a released statement by the Art in General gallery.
This versatile artist counts book art, video, writing and performance among her previous works, while Kabra calls her a "really great installation artists in general.
"She's thinking of how – when you walk through a park or something – there's always that path that's not taken – that desired path," added Kabra, referring to Chlala's commissioned work for Art Dubai.
The theme of a park walkway is translated in Chlala's work through her use of garden plants.
"The natural, unkempt and wild elements (soil, plants, flowers, grass) are experiential reminders of temporality," she said, explaining why she chose to embellish certain areas of the indoor fair with jungle-like ferns and willowing grasses. The potted plants direct the ebb and flow of the fair's visitors by blocking them off from certain pathways.
On her heritage, Chlala said her hometown of Beirut "often comes up in my work… It allows me to have a central force that I keep returning to over and over again."

Get the full picture with Al Arabiya News' exclusive coverage of Art Dubai 2014.