Possible new Banksy artwork tackles govt surveillance
A new mural, supposedly by famed ghost graffitist Banksy, has been spotted in the British city of Cheltenham
A new mural, supposedly by famed ghost graffitist Banksy, has been spotted in the city of Cheltenham, in England.
Banksy is an international figure in street art, known for traveling the world and anonymously leaving his signature pieces in public areas.
The mural, which shows three secret agents eavesdropping on conversations at a phone box, is thought to be a nod to the government surveillance base located a few kilometers from the house on which it was painted.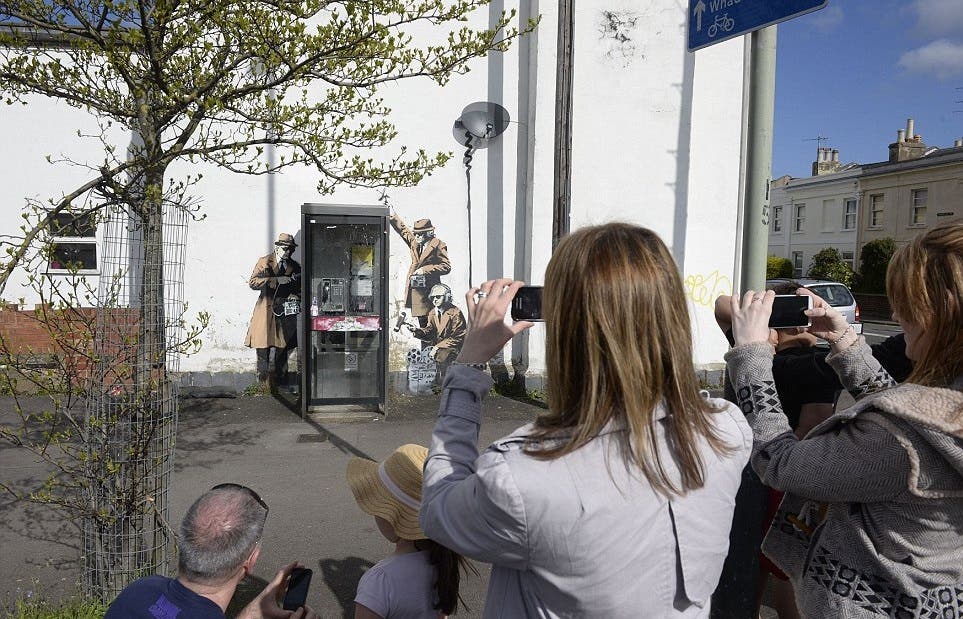 The painting depicts three 1950s-style spies carrying listening devices and crowded around a real telephone box.
Karen Smith, who rents the house, said she heard male voices in the early hours of the morning and added that she thought the work was "pretty amazing," according to The Guardian.
"I heard male voices outside in the early hours but it wasn't until I saw the tarpaulin screen at about 7.30am I thought anything of it," she said.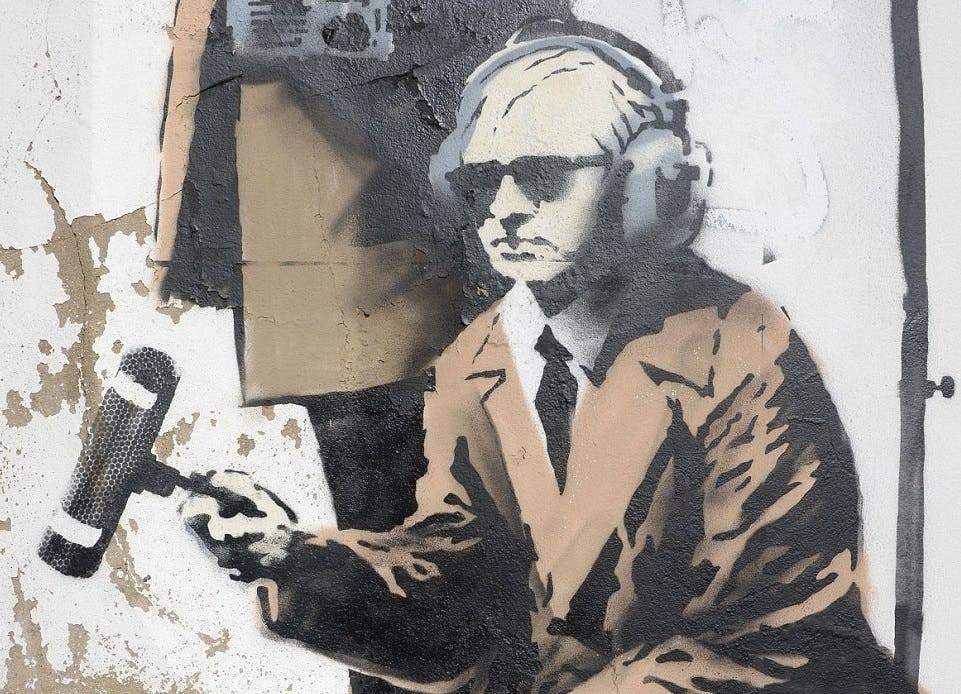 The Bristol-based street artist has yet to officially confirm the piece on his website, "but fans say it has the 'narrative, style and execution' of his work," The Mirror reported.
Streetartnews.net, for graffiti enthusiasts, said that Banksy had shown up in the early morning with a maintenance van and covered all the sides with tarpaulin before working on the piece.
The site described it as "quite a strong statement against the recent privacy issues we experienced this past year with the NSA and such."