Egyptian women's council launches anti-sexual harassment campaign
The campaign will also feature workshops aimed at men
Egypt's National Council for Women (NCW), a Cairo-based non-governmental organization, launched Saturday a week-long campaign to combat sexual harassment against Egyptian women.
During the week, workshops taking place in Cairo and Alexandria targeting civil society and media personnel will be held to spread awareness on fighting sexual harassment.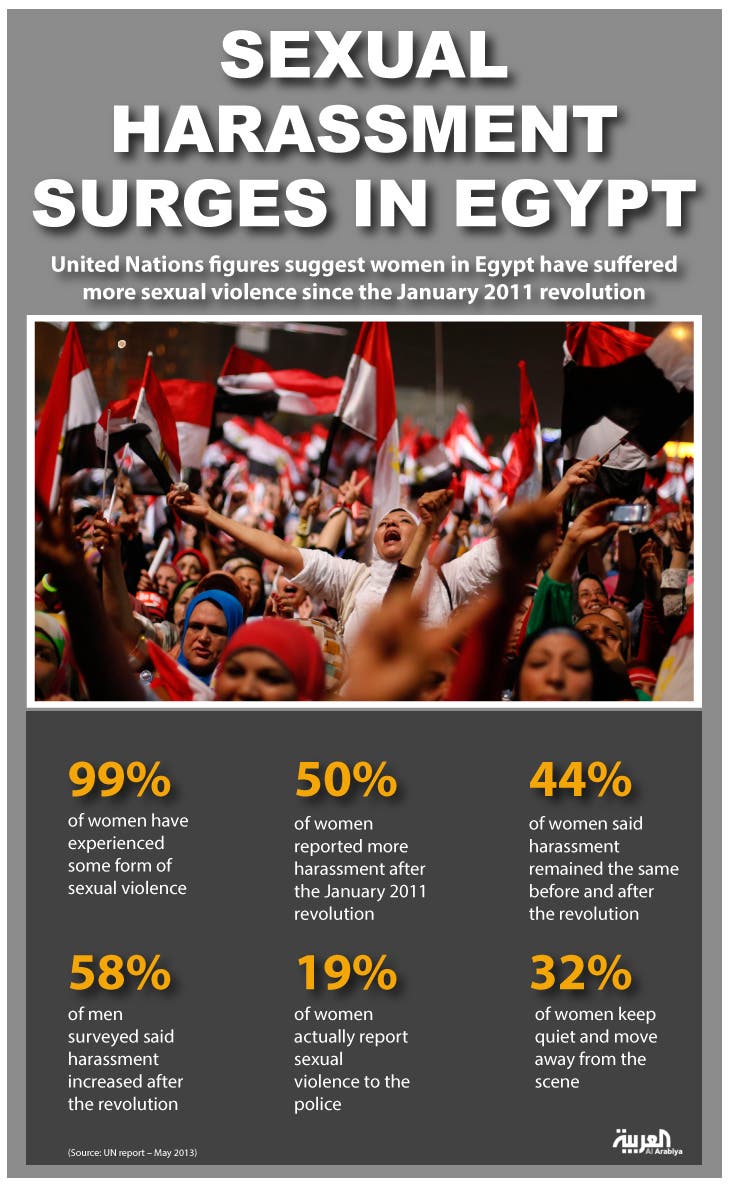 "Many things make this particular initiative different," Ambassador Mona Omar, the NCW's general secretary.
"The NCW is collaborating this time with the Swedish Institute for Dialogue who offered a helping hand to collaborate in this initiative," she told Al Arabiya News.
The campaign will also be holding male-only sessions. According to Omar, those sessions demonstrate how men can also avoid harassment.
Symbolic cycling
The campaign kicked off with a biking event in the upscale Cairo district of Zamalek. Merely riding bikes sends a symbolic message, Omar said.
"The act of being on a bike sends a message on how it is uncommon for girls in Egypt to ride bikes, without getting harassed," she said.
Omar blames the country's deteriorating security conditions for the increase in harassment, as abusers fear no punishment.
Another factor to be blamed, Omar says, is Egyptian movies, which mostly portray women as "objects" to seduce men.
One example she said was Lebanese diva Haifa Wehbe's movie Halawet Rouh.
"We did a forum on the image of Egyptian women in drama and what triggered the session was Halwat Rouh, which portrays women as objects of seduction."
"Such films teach children to look at women in this manner and this could influence their daily behavior."