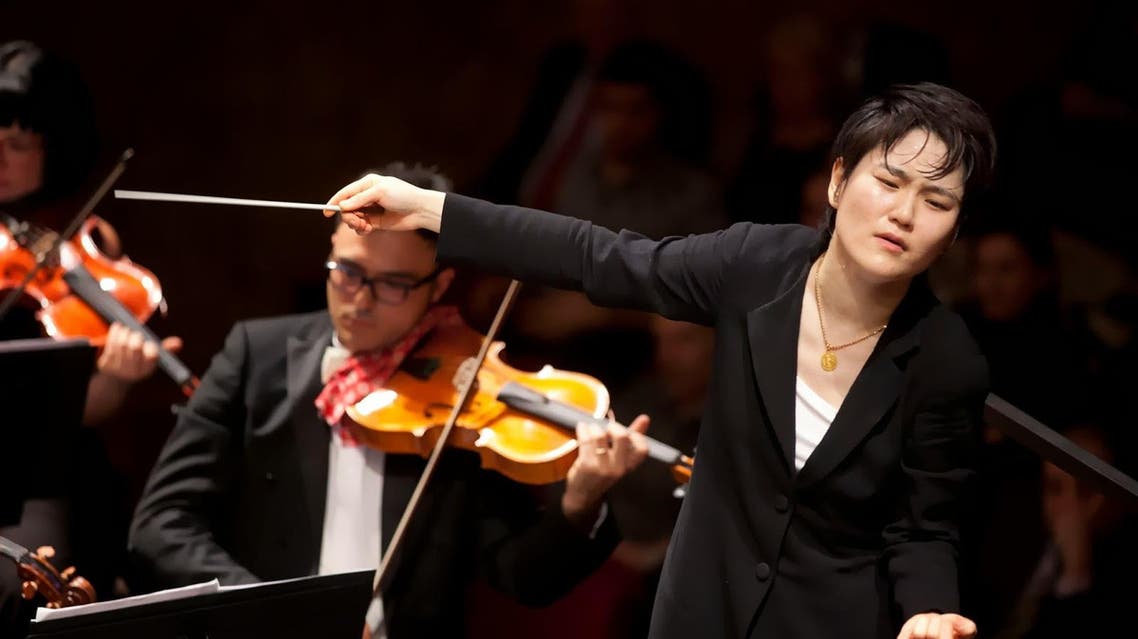 Korean conductor quits Qatari orchestra over 'irreconcilable' differences
Korean conductor Han-Na Chang, 31 cited "persistent administrative difficulties and irreconcilable artistic differences" as the reasons that led to her decision
To the shock of the classical music community, the head of the Qatar Philharmonic Orchestra (QPO) has resigned from her position on Monday, the Doha News site reported.
Korean conductor Han-Na Chang, 31 cited "persistent administrative difficulties and irreconcilable artistic differences" as the reasons that led to her decision.
Chang's resignation comes a day after the QPO gave a successful performance in London during the prestigious BBC Proms classical music festival on Sept. 7.
It is reported that she heavily influenced the festival committee's decision to schedule the QPO to perform at the world-acclaimed BBC Proms, held at the Albert Hall.
"I send my deepest thanks to everyone involved for what we have achieved together and I wish the Qatar Philharmonic Orchestra all the very best for its future," a statement issued Wednesday by Chang announcing her resignation read.
"It is a very sad day for me. Just over a year ago I was honored to take up this position," she said.
Chang was the first female conductor of the 101-musician orchestra, which is part of the Qatar Foundation and is based in Doha's Katara Cultural Village opera house.
"Qatar Philharmonic would like to thank Han-Na Chang for her work with the orchestra, and wish her the best for the future," QPO executive director said in a statement.
"We look forward to Dmitri Kitajenko and our orchestra sharing music with our audience at the performance in Rome this evening," Kurt Meister added in reference to a performance in Italy Chang said she would not have been able to attend due to "visa complications."
Chang was appointed to her position last September and is one of few women conducting orchestras around the world.