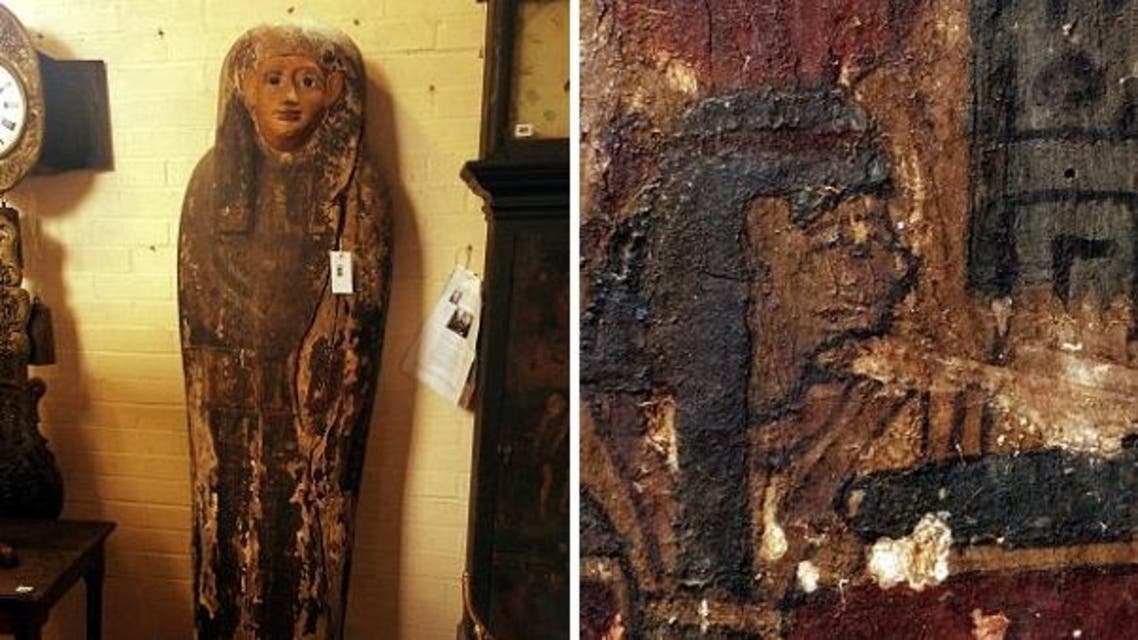 Egyptian artifact sold in UK despite Cairo's attempts to stop sale
The lid of an Egyptian coffin has sold at auction for £12,000 ($19,512) in Britain
The lid of an Egyptian coffin has sold at auction for £12,000 ($19,512) in Britain, despite attempts by authorities in Cairo to stop the sale.
Auctioneer Stephen Drake found the lid in a home in Britain and upon consulting historians at a museum in Cambridge found that it appeared to date from 330BC.
He proceeded to enter the 6 ft 5in tall Egyptian artifact into an auction, at the request of the homeowners.
However, the Daily Mail reports that the Ministry of Antiquity in Cairo called on the Egyptian embassy in London to prevent the sale, alleging that it had been "illegally removed from Egypt."
An embassy official told The Independent: "We tried to encourage the auction house to convince the family that we are keen to repatriate it to its country of origin.
"We wanted them to give it up voluntarily but unfortunately they refused."
The embassy official further described such items as "our treasure, part of our history and our culture.
"This is not a normal commodity; you have to give perspective to the cultural element here and our right to repatriate this," he said.
According to the Daily Mail, Drake said: "Legally we are allowed to sell it; the vendor wants us to sell it for them, we are acting on their behalf."
The lid belonged to hunter and journalist Captain William "Tiger" Sarll. He is thought to have found the artifact in Africa.
The lid was sold to a private buyer who said said it will go to a private museum.