Tasting regime flavors at Dubai's North Korea eatery
For secretive, communist North Korea, the restaurant chain is a way to gain much-needed foreign currency
Tucked away in a non-descript Dubai neighborhood between low-rise apartment buildings and a business park, the location of the Okryu-gwan Restaurant - part of a chain reports say is owned by the North Korean government - seems nearly as secretive as the regime itself.
The largely isolationist, communist nation, which does business with only a handful of countries, needs foreign currency to pay for imports. Along with its dabbling in the trading of near-pure crystal meth, the restaurant chain is believed to be another way for the regime to gain much-needed foreign currency, experts told Al Arabiya News.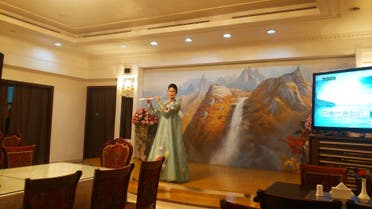 Staffed by smiling yet tight-lipped waitresses in immaculate salmon-colored uniforms, the restaurant's wide selection of fare includes supposedly authentic North Korean dishes – including jelly-like sea chestnut soup, tofu, and fermented cabbage.
No escape
The food is served by a team that the official brochure describes as the eatery's "beautiful Pyongyang girls" – who, according to North Korea expert and Columbia University Professor Charles Armstrong, are carefully screened and monitored by the regime before embarking on their foreign assignment.
But although its entire staff wear small North Korean flags pinned to their uniforms, the outlet is largely devoid of political imagery.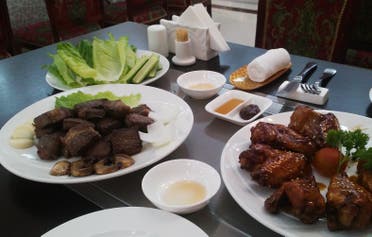 Instead, evenings at the restaurant – which also offers private dining rooms and karaoke – are peppered with musical performances, including a flutist wearing a traditional North Korean dress and dancing girls warbling "You are my superstar," a cheerful Chinese ditty with fragments of English lyrics.
In between acts – which are well-received by visiting Japanese tourists – a large flat screen shows North Korean musical skits, one involving simpering garment factory seamstresses attempting to allure an overall-clad industrial worker.
The chain, which has branches in China, Japan, Malaysia and Indonesia also maintains another outlet in a nearby four-star hotel, promising more riotous liquor-fuelled karaoke parties allowed by its alcohol permit, according to the staff.
Murky owners
The restaurant's exact legal form of ownership in Dubai, where businesses based outside free zones requiring an Emirati partner, remains unknown. A 2010 report in local daily The National quotes a Chinese businessman claiming a stake in the venture, although a manager claimed that "a group of people from the [North Korean] foreign ministry direct the restaurant." North Korea maintains no diplomatic post in the United Arab Emirates.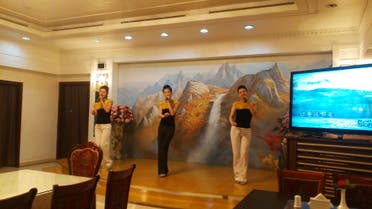 With a frigid response – matched only by the temperature of the restaurant's signature ice-crusted cold noodles – the branch duty manager was reluctant to answer questions, and the outlet has not yet responded to a request for an interview with its executive.
North Korea's global restaurant business alone brings in tens of millions per year, North Korea expert Michael Madden told Al Arabiya News, adding that the operation runs within the framework of the countries in which it operates.
"The DPRK elites who own a restaurant or a chain of restaurants in foreign countries are under strict orders from Pyongyang to obey local laws," said Madden, who is the editor of the website North Korea Leadership Watch.
Unfavorable views
Despite being hostile to the North Korean regime in principle, many governments of the chain's host countries do not generally object to its presence, Steven Weber, a professor of political science specialized on North Korean affairs at the University of California Berkeley.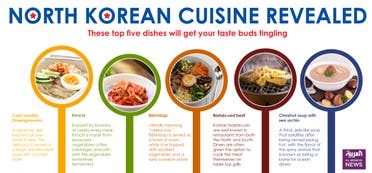 "I think one reason some governments are willing to tolerate it, is that there's a desire to gently nudge North Korea toward more legitimate enterprises," Weber told Al Arabiya News.
"It supports the regime, but it also helps North Koreans make a living," said Andrei Lankov, a North Korean scholar who teaches in the South Korean capital Seoul's Kookmin University.
"I don't see any moral dilemma in eating at a North Korean restaurant," said Madden. "The country and regime make so much foreign currency from other diverse, lucrative means the restaurants are a tiny percentage."
Ken Gause, a North Korea expert at the Washington-based analysis firm CNA Corporation said that the chain's existence was not necessarily negative.
"If we can encourage North Korea to sell dumplings instead of missiles, that can't entirely be a bad thing," Ken Gause told Al Arabiya News.
Uncertain future
But amid reports of instability back home in the capital Pyongyang, the culinary chain's future could be in jeopardy.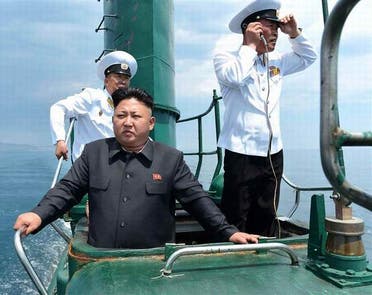 Kim Jong-un, the leader and scion of a dynasty that has ruled North Korea with an iron fist since 1949, has not been seen in public for over a month – unusual in a regime which commentators say operates from a cult of personality around the sovereign.
Kim's absence from the public eye has triggered speculation of a debilitating illness and even rumors of a coup in Pyongyang.
His unexplained absence loomed large over a surprise visit on Saturday by a trio of his top officials and close aides to South Korea.
South Korean Unification Minister Ryoo Kihl-Jae, who held talks with the delegation, said on Sunday that one member, Kim Yang-Gon, had insisted the young leader had no medical issues.
"There is nothing wrong with the health of Secretary Kim," Ryoo quoted Kim Yang-Gon as saying, according to Agence France-Presse.
No powerbase
However, his comments would seem to contradict North Korea's own state media, which said in late September during a report showing Kim limping that the leader was "suffering discomfort."
According to Jang Jin-sung, a former North Korean counterintelligence official quoted by U.S.-based alternate media outlet Vice News earlier this month, Kim lacks the powerbase of his late father, Kim Jong-il, had developed around him.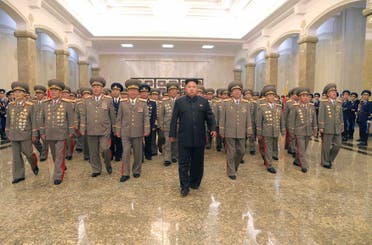 This powerbase is a shadowy cabal known as the Organization and Guidance Department (OGD) – which reportedly no longer takes orders from Kim Jong-un, the article said.
While the OGD wishes to maintain the dominant authority of the current regime, some factions wish to open up the nation to foreign trade and investment, while others wish to maintain "absolute control over the economy," according to the article.
"In a policy sense they [opposing OGD factions] want to take advantage to get influence. It's not actually consciously civil war, but there are these two incompatible forces at play," said the defector.