Jaded by supercars, Dubai's residents ogle classics
In the emirate's supercar-soaked streets, classics are far less seen
Cruising around Dubai in a Ferrari or Lamborghini no longer draws the attention of bystanders, say classic car owners, who claim that their vintage rides - often even comparatively lower-end makes - draw far larger crowds.
In the emirate's supercar-soaked streets, where even the police keep a stable of Lamborghinis, Ferraris, Aston Martins and Bentleys, classics are far less seen.
While moneyed Gulf citizens frequently take their luxury cars with them on summer vacations to London - provoking a heady mixture of admiration, jealousy and scorn from many Londoners - Dubai's residents would appear to be far less impressed.
Rami al-Zeini, proud owner of an almost mint-condition yellow 1968 Cadillac Coupe Deville, said the joys of owning a classic car - the fulfilment of a dream harbored since the age of 18 - has brought with it unexpected attention.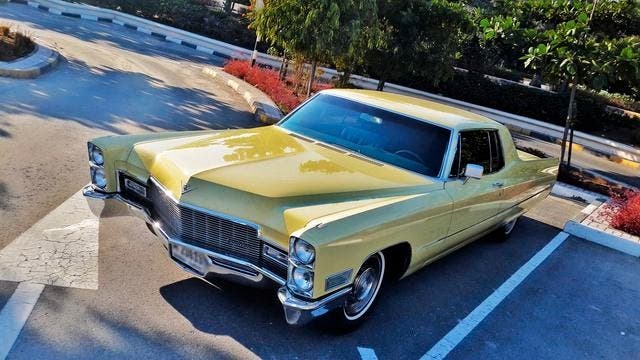 "When the car is parked outside any hotel, usually beside a Ferrari or Bugatti or whatever, I always found people taking photos of mine, not the cars next to it," he said.
However, owners of more current high-end cars view his 7.7 liter ride - which usually requires two parking spaces - with hostility, he added.
"You can say 99% of them, when they come next to me, look like 'what's going on,' and then they just kick down and run in front of me," he said.
A look of appreciation
Nadeem Dweik, an operations manager at a car dealership who is selling his silver 1969 Porsche 912, told Al Arabiya News that people look at classic cars with appreciation.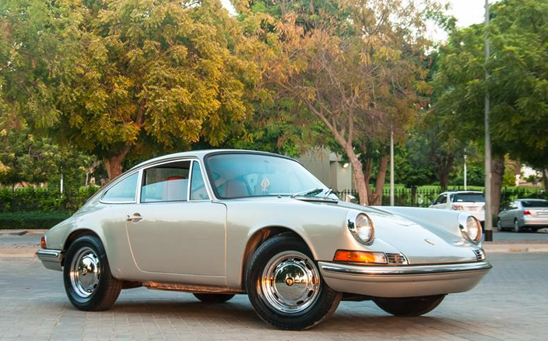 "When you look at a person with a Ferrari of Lamborghini, that's money easily spent to get looks," said Dweik.
"When you buy a classic, people give you that look 'we know you could afford anything else, but you chose that for a specific reason.' It's for your own peace of mind, for your love of classic cars."
The eye-popping value of classic cars, rather than the latest supercar, is due to their rarity, said Mashfique Chowdhury, editor-in-chief of automotive portal DriveArabia.
"If you have money, you can just go into a showroom and buy a Lamborghini. But to get a classic car, you have to go through all the hoops," added Chowdhury.
"You have to find one, in the United States or Europe, a clean one. You'd have to fix it up and buy the parts from around the world. I think people recognize the effort that went into getting one of those cars."