Living in Aleppo: Stunning Paris exhibition reveals unseen daily life
The exhibition highlights images of children, street vendors and fighters away from the battlefront
While the Syrian border-city of Kobane seems to be getting most of the world's attention due to an ISIS onslaught, one French-Syrian photo journalist is keen to remind us all that Syria's second largest city of Aleppo is still undergoing trauma in his latest exhibition.
Photo journalist Ammar Abd Rabbo seemed to echo France's Foreign Minister Laurent Fabius' concerns over the future of Aleppo and has brought to light a collection of "unusual" pictures depicting the everyday struggles of those left behind in Aleppo.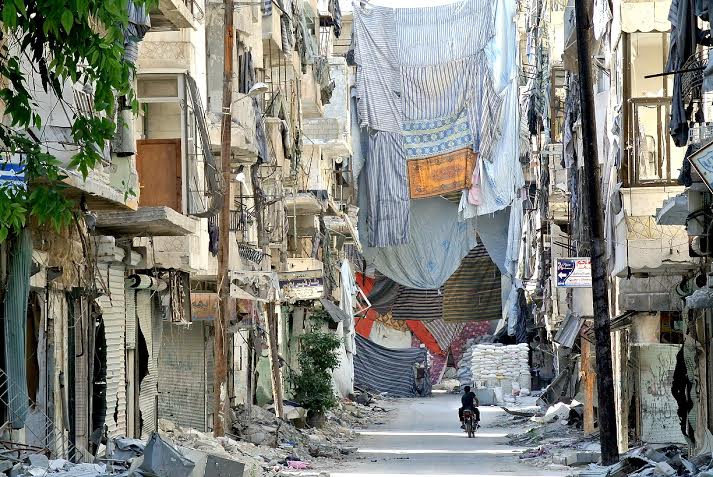 "I wanted to highlight the struggle of people still living in Aleppo [who are] surviving despite the ongoing war," Abd Rabbo told Al Arabiya News.
"We never show these people and their constant fight to have a normal life," he said.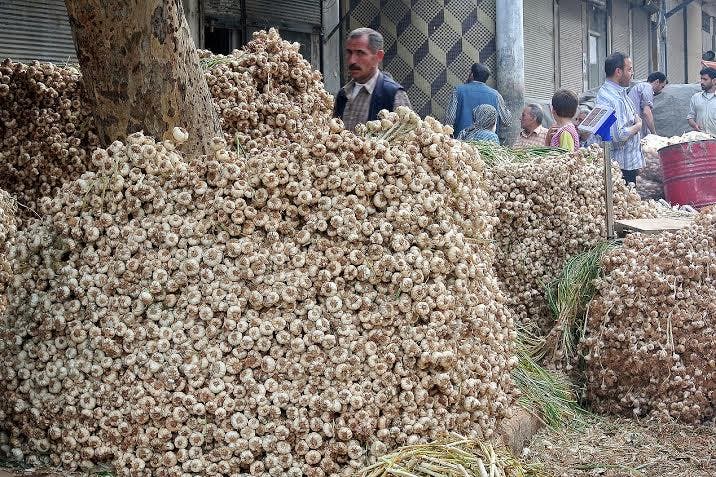 So far, the four-year civil war has claimed as many as 200,000 lives and forced more than three million refugees to flee the country, according to the United Nations' latest figures.
Abd Rabbo explained that his pictures are "unusual" in comparison with what is usually carried by the media as they don't portray violence.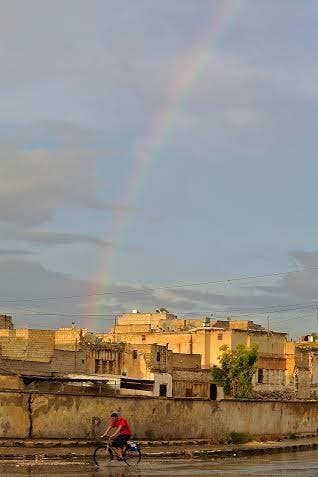 "The pictures don't show blood, unlike what the media is usually carrying and attracted to," he said.
"Magazines and newspapers tend to like seeing arms soldiers and explosions in pictures so they can attract audiences," he added.
The exhibition exposes images of children, street vendors and fighters away from the battlefront.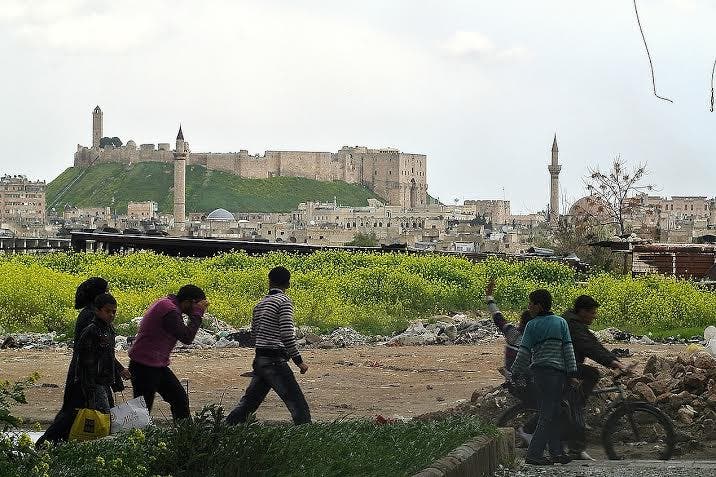 The exhibition is taking place at the Paris EUROPIA art gallery and runs between Nov. 4 to 28.
The Franco-Arab artist also said that by using pictures instead of a written report, he could send his message to a larger audience given that the language barrier would be erased.
"You don't need to be speaking the same language to understand a picture," Abd Rabbo said. "You can be Chinese, Japanese, Moroccan or Norwegian and you will either like a picture or not but you will definitely understand it."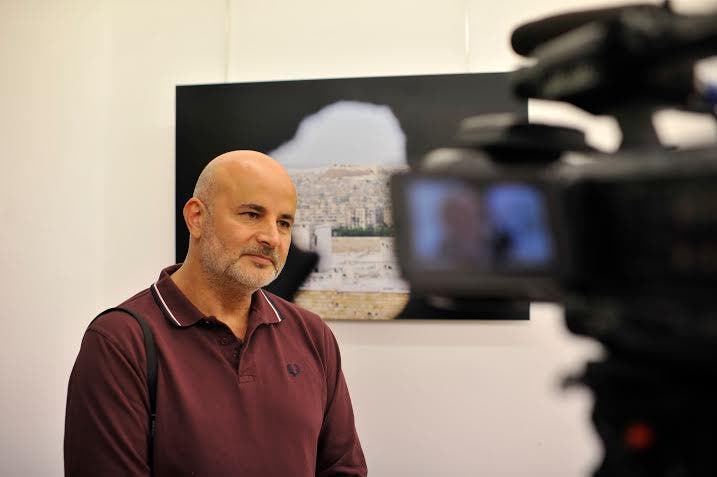 "Pictures are universal, unlike written texts which some people may not understand and need translation," he added.
However, Abd Rabbo said that even though pictures were universal, he wished the exhibition had taken place in an Arab country.
"It is a shame that we can show these pictures in France but we can't show them in many Arab countries," he said.
"Either because they are afraid to talk about the conflict or because it is complicated and could imply certain things," he said, adding that he had previously tried to approach galleries in the Middle East.
The Syrian-French artist sees himself "as a link or a bridge between the Middle East and Europe."