Not your average Winter Wonderland: Christmas in Dubai
Many of Dubai's hundreds of thousands of expatriates will be celebrating this season
'Twas the night before Christmas when all through the house, not a creature was stirring, not even a – wait, camel?
The well-worn Christmas story includes plenty of mentions of reindeer, Christmas stockings and snow, but is notably short on sun, flip-flops and sand.
Christmas is a time to be at home with family and loved ones, but for many living in the expatriate-filled city of Dubai, time, money or circumstance don't permit. So, what do the city's expats do to celebrate the festive season?
In the decades in which Dubai has become a bonafide international city, modern-day Christmas celebrations have become a part of the desert – and vice versa. Apt, given that the Middle East is the birthplace of Christmas's central figure Jesus Christ.
Many of Dubai's hundreds of thousands of expatriates, regardless of creed or culture, will be celebrating this season in their adopted city.
Sally Prosser, from the UK, is one such Christmas-phile.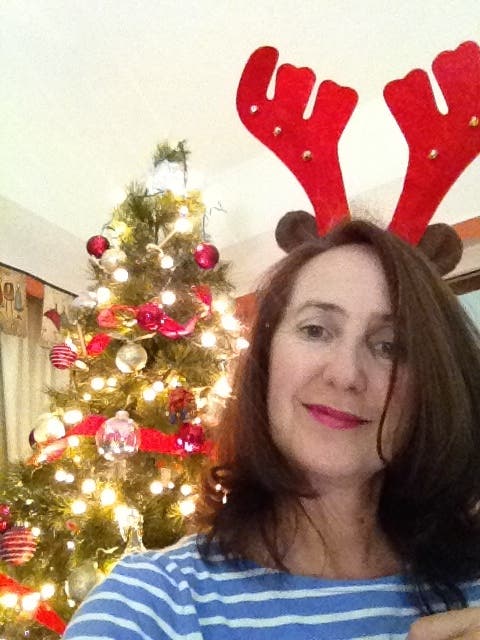 She and her family have been based in Dubai for the past 14 years, following a five-year stint in Saudi Arabia.
Prosser says Christmas in Dubai is all she knows now, and she has spent all but one of the previous 14 Christmases here.
"We just decided all the hassle of getting home and buying children warm clothes for a week and taking presents and bringing them back [wasn't worth it]. Also, you have to start making your own traditions. If you go back you're always camping out at someone else's…this is our home.
"We felt we had to have Christmas here and embrace it."
This year, Prosser's family will be doing the same thing they have in past years, enjoying a big Christmas dinner with several other families.
"We always get together with certain families and they are families we've known since we were in Saudi Arabia. Obviously it's very fluid here. Some years people aren't here and it's changed a bit but mainly it's been a core group. We always have a huge table – it's small this year and it's [still] 16 around the Christmas table."
This year will be particularly special, with the eldest of Prosser's two daughters coming back for Christmas after her first year at university in the UK and Prosser's mother-in-law is also in town.
Christmas Day for the family always starts with a tradition which began here in Dubai:
"In the morning we head down to the beach. I take a little Christmas tree with us and have a cup of tea on the beach and just spend an hour."
Then it's back home for the important business of Christmas lunch. The families alternate hosting duties, but this year the host is Prosser – who is also a food and drink writer and author of popular food blog "My Custard Pie."
"I shall be getting a serious pinny on and knuckling down."
………………………………………………
Christmas is also an important time for the large resident Filipino population, with the celebratory people getting well into the festive spirit.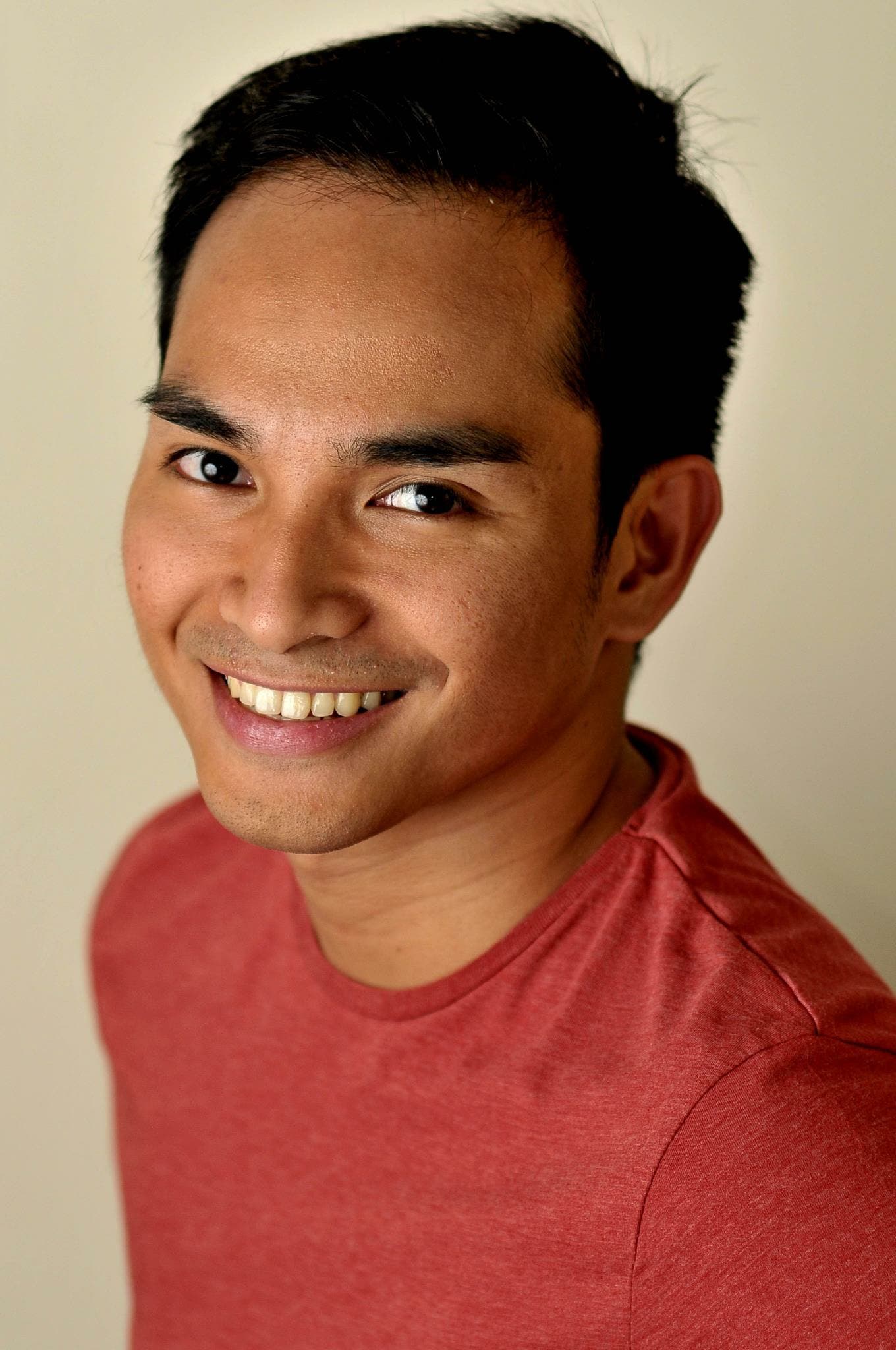 But Jake Ofrasio, from Manila, is one of few who have actually chosen to work on December 25.
"I know, it's weird, I'm Filipino. I do celebrate with my friends, but I would rather work than go to some parties."
Strangely, Ofrasio says it has taken moving away from home three years ago to a Muslim country to learn to start appreciating Christmas.
"I do appreciate the true Christmas spirit. It's one thing that I realised when I moved here, the fun of Christmas. In the Philippines it's so busy, it's all about parties and gifts. But when I moved here I realised yeah, it's about getting together to be with friends."
While back home, his mother, aunties and nieces will be celebrating together, Ofrasio, a television editor, will work the night shift. He'll spend his day with friends, eating traditional Filipino food like leche flan and the Christmas staple of "fruit salad" – an unusual-sounding cocktail of fruit, macaroni, mayonnaise and sweetened condensed milk.
The party will continue at work, with colleagues scheduled to bring in more Christmas fare. Ofrasio says the Muslims at his multicultural workplace are sometimes more enthusiastic about the celebration than their Christian counterparts.
"I was surprised that in Dubai people here do like to celebrate the holidays. You have this idea it's a Muslim country, but as time goes by you see more and more decorations, and Arabs are actually into it… People are very celebratory."
………………………………………………
Shaza Gabbour is to spend her first Christmas in Dubai; it will also be the first one she has ever worked.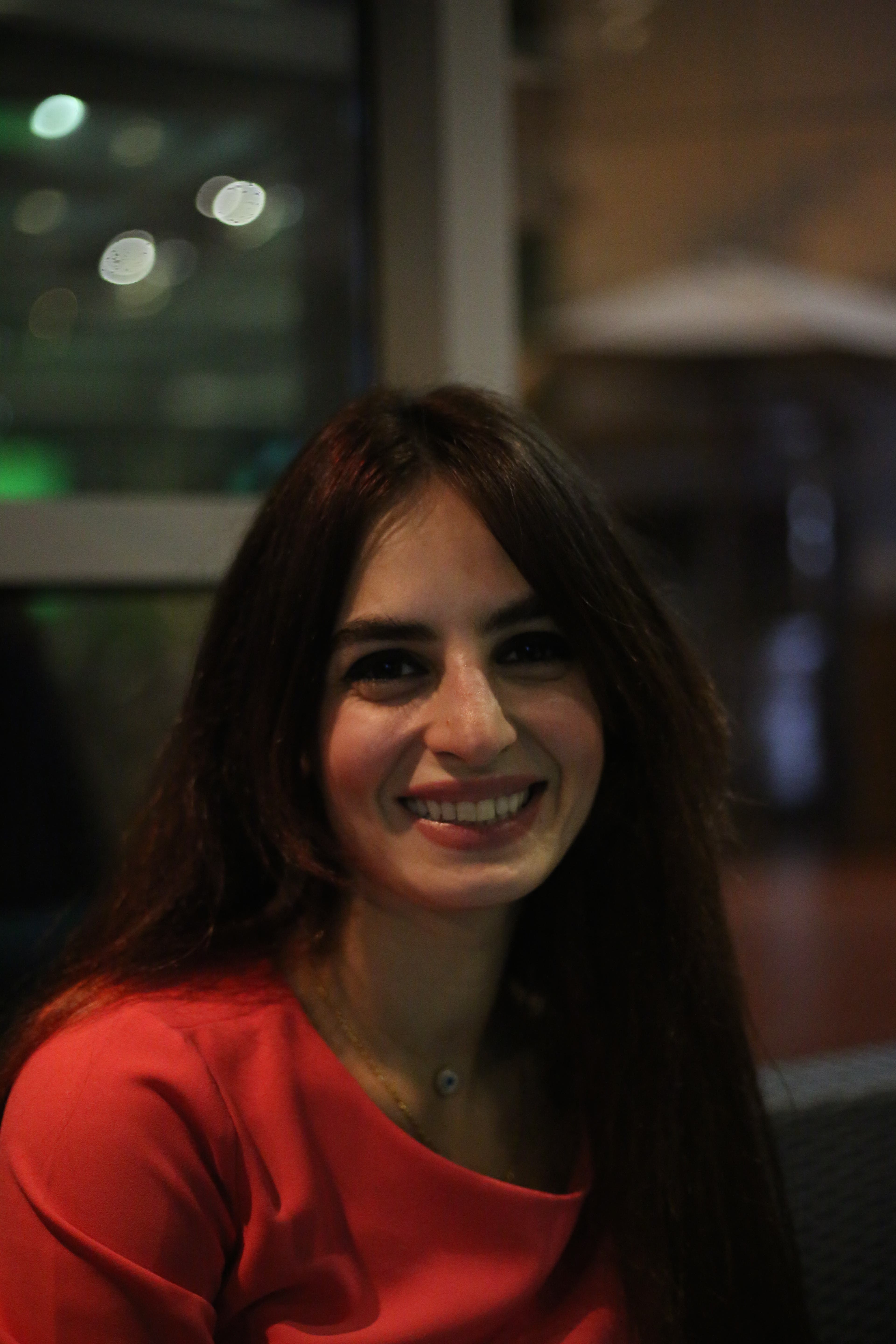 The Syrian expatriate has only been in the country for several months, and has recently secured a job working in sales at a U.S. department store – meaning, as the last one on board, she's lumped with the Christmas shift.
But Gabbour couldn't go home even if she wanted to, with her native Aleppo plunged into the heart of a years-long brutal civil war. Christmas used to be a big celebration with upwards of 50 people before Gabbour, also a U.S. citizen, left for the U.S. three years ago with her immediate family.
"We used to be altogether, we have a big family. From my father's side there are nine brothers and sisters and from my mother's it is six."
"Most of my family moved from Aleppo, I only have a cousin with her family who stayed there. Most moved to the States or Lebanon."
There was nothing quite like Christmas in Aleppo before the war, she says. The city would turn on a week-long celebration spanning evening mass on Christmas Eve to New Year's Eve – for Muslims and Christians alike.
"We used to have a Christmas tree in the city and even all the restaurants, you can feel the celebration by the [Christmas] lights and all of this stuff. For me I didn't feel there was a difference between me and my friends, I have a lot of Muslim friends…sometimes they celebrate with us."
Now Baba Noel – or Father Christmas – is visiting her in Dubai where she will spend Christmas Eve and Christmas Day evening with friends, eating traditional Syrian food, including the "Wood of the Holiday," a Christmas chocolate cake.
Several friends have returned to Aleppo for Christmas and Gabbour fears for their safety.
"I told them: 'I hope you're going to come back', because sometimes you don't know if you're going to.
"If we can one day go back it would be [great], but we need this war to stop," she concluded.