Ker-ching! 2014 sees Mideast artists cash in like never before
Rocketing sales were a win-win for Mideast art and the city of Dubai, which has been edging on the art map
In spite of the Middle East's volatile politics, or perhaps because of it, 2014 will be remembered for its powerful artworks and as the year some artists from the region cashed in like never before.
On March 19, hungry bidders for fine art competed for 140 Arab, Turkish and Iranian art works, which were sold for a total of $10 million during Christie's 16th consecutive season in the region.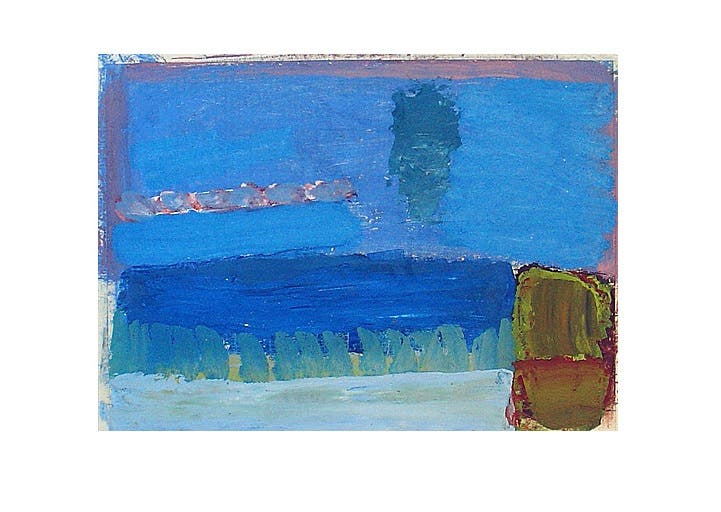 "We moved our sale date to March from April to coincide with the Art fairs held in Dubai then," Michael Jeha, Christie's managing director in the Middle East, told Al Arabiya News.
"This proved to be a great success with buyers," he added in reference to items selling beyond their estimated price such as the Pharos Collection of Modern Egyptian Art, which was expected to sell for around $1.4 million but made $3.9 million.
The Collection also saw Abdul Hadi el-Gazzar's (Egyptian, 1925-1965) "Construction of the Suez Canal" topping the sale. It sold for $1 million, a new world auction record for the artist.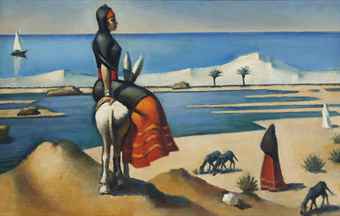 While in April 2013 only three Mideast artists broke a new world record for themselves, the figure doubled to six in March 2014.
In March, several artists shocked auctioneers and sold their works for well above the estimated price:
Egypt's Abdul Hadi el-Gazzar saw his "Construction of the Suez Canal" sell $1,023,750.
Iran's Ali Banisadr's "Black 3" sold for $339,750.
Libya's Ali Omar Ermes's "The Sixth Ode" sold for $195,750.
Egypt's Adam Henein's "Labor" sold for $171,750.
Egypt's Hassan Soliman's "The Last Supper" sold for $171,750.
Iraq's Shaker Hassan al-Said's "Deek Al Faseeh" sold for $171,750.
On a winning streak, Christie's also broke records in October with sales totaling $12.5 million. This is double the figure gleaned in October 2013, when art pieces were sold for $6,810,750.
The figure of $12.5 million was also the highest sale since 2010.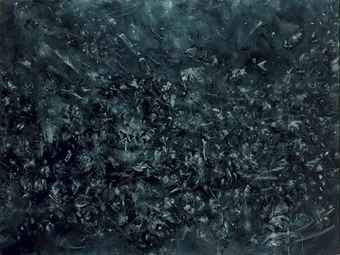 "The October sale had a strong series of groups of works consigned either directly by the artist's family or from significant historic collections formed directly from the artist," Jeha said.
"This combines the perfect ticks for serious collectors - exceptional provenance and works many of which have not been seen on the market before."
Lebanese modernist Shafic Abboud, saw his piece 'Histoires' sell for $180,000 higher than the estimated value, at $389 thousand, a record for the artist. The auction also featured paintings by Mahmoud Saïd, known as the "father of modern Egyptian art" and saw his piece "Bergère à Alamein" sell for a staggering $869, 000.
There was also a rare Untitled oil on canvas by Parviz Tanavoli (Iran, b. 1937.) It was sold for $365, 000, six times the low-end estimate.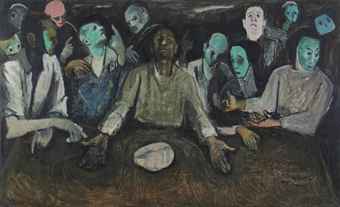 The rocketing sales were a win-win for Mideast art and the city of Dubai, which has been edging on the art map over the years..
"The results confirm that Dubai is the global center for the sale of Middle Eastern art," Jussi Pylkkänen, president of Christie's in Europe and The Middle East, said in a press release after the October sale.
He added: "When I took the first sale here eight years ago the artists included were largely unknown outside the region."
While Dubai is where records are broken for Mideast artists, the march continues. Christie's Dubai will be holding another auction in March 2015 to coincide with yet another Art Dubai fair, an international coming-together of galleries from around the world.