Egypt's Coptic Christians celebrate Christmas
Church bells tolled as Egypt's Coptic Christians flocked to celebrate the Orthodox Christmas
Church bells tolled as Egypt's Coptic Christians flocked to celebrate the Orthodox Christmas, which this year fell on Wednesday.
Coptic Orthodox Christians mark the birth of Jesus on Jan. 7, in accordance with the Julian calendar which pre-dates the widely-used Georgian calendar.
For Copts, Christmas falls on the 29th of Kiahk, a Coptic month. For 43 days before the celebration, willing Copts are entitled to perform a special fast where they essentially adhere to a vegan diet, Sameh Mahrous, a Coptic journalist, told Al Arabiya News.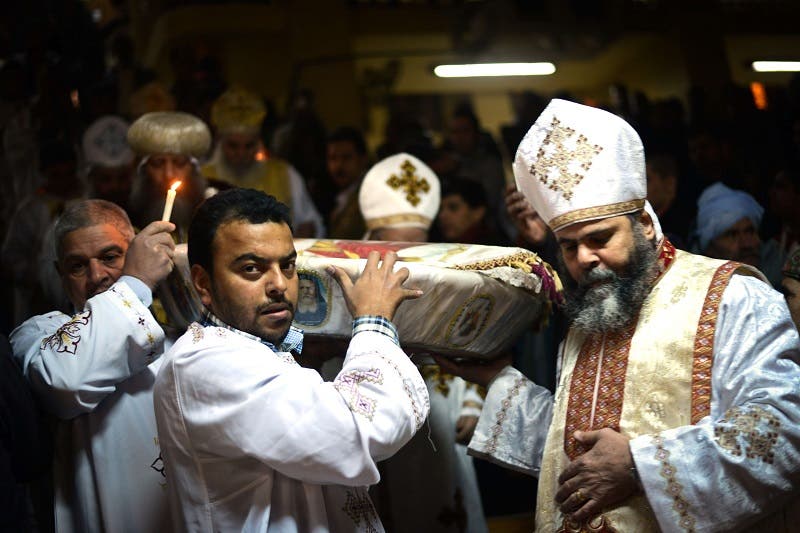 Prayers are held in Egyptian churches on Christmas Eve (Jan. 6) hours before midnight and end during the early hours of Jan. 7.
To avoid any disturbances, security is typically tightened at churches ahead of any major holidays, Mahrous said.
"This year's celebrations were carried out normally like every year," he added. Mahrous said that most churches have not halted their celebrations in the wake of an attack that killed two Egyptian policemen guarding a church on Tuesday.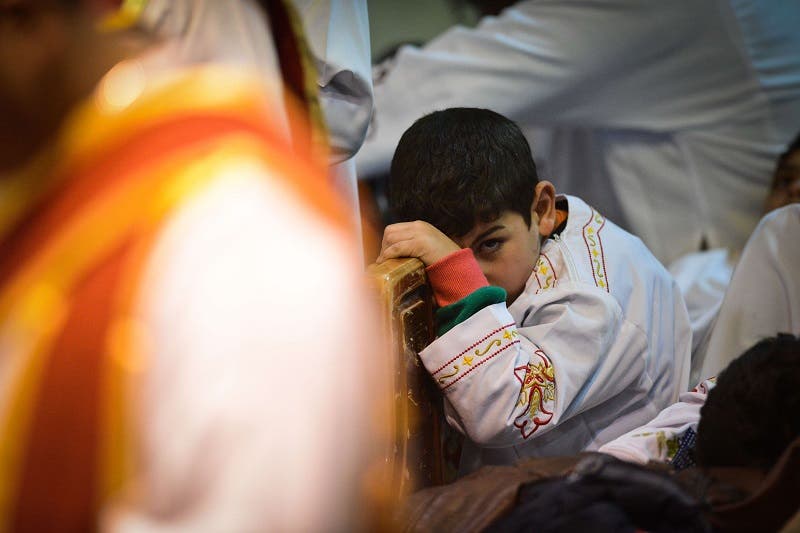 Coptic Christians make up about 10 percent of Egypt's population of 85 million. They have largely coexisted peacefully with the majority-Muslim public for centuries.
When celebrating, Egypt's Coptic Christians and Muslims appear to share some feasting traditions, according to Mahrous.
"Celebrating any religious event has two sides, there is a religious side to it and a cultural one."
Just like Muslims, who are encouraged to eat from the meat of their sacrifice on Eid al-Adha, Copts celebrate by eating foods that contain meat and dairy products after having abstained from consuming such foods during the fasting season.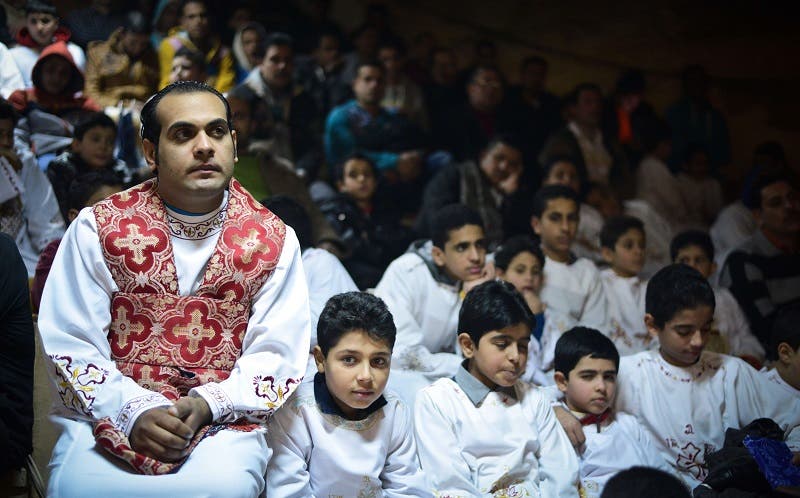 "Our ways of celebrating feasts are one," Mahrous said. "We are one nation, part of us are Muslims and other part is Christian, but in the end we are one ethnicity that shares similar tastes and traditions."
Copts traditionally buy new clothes and visit friends and families during the holidays, he added.
Many also bake and eat the well-known Egyptian special sweet biscuits called Kahk.