Finding creativity under siege: Gazan artist isolates herself
Thursday marked the opening of the artist's 'One Hundred Days of Solitude' photography exhibition
After witnessing one too many scenes of destruction, Gazan artist and photographer Nidaa Badwan decided to cocoon herself in her 3x3m2 Deir al-Balah bedroom, for over a year.
Favoring an environment she could control, the artist crafted a substitute, vivacious world, portrayed through a series of photographic auto-portraits captured during her isolation.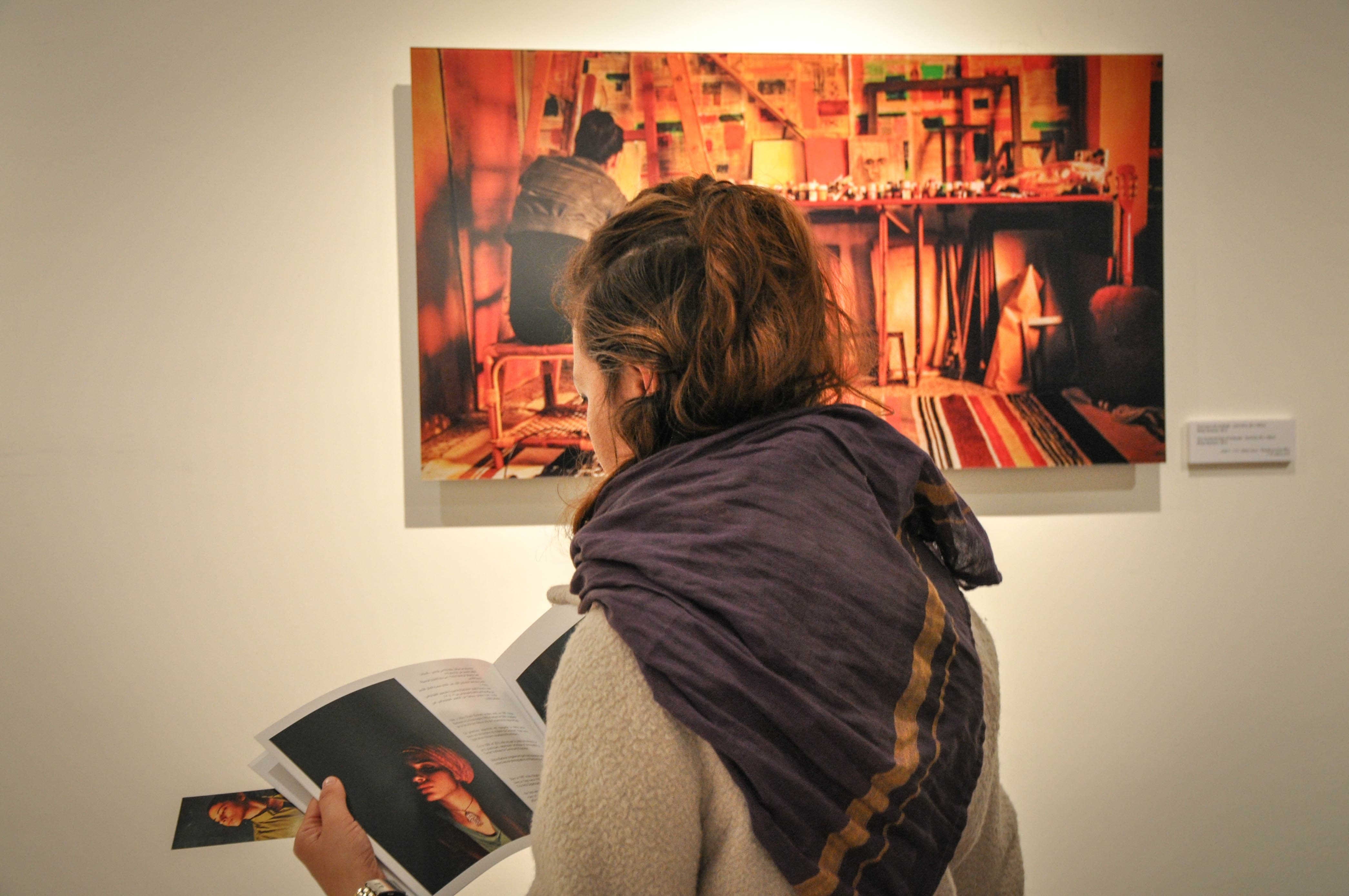 Her art has been taken to Jerusalem and other cities to be displayed.
Thursday marked the opening of the artist's 'One Hundred Days of Solitude' photography exhibition at the al-Hoash Palestinian Art Court in Jerusalem. The exhibition featured the 27-year-old artist's vibrant acrylic on dibond printed photographs, in which she depicts herself in an array of playful personas all pertaining to women.
Badwan's experience living in a besieged city where she "lost basic rights as a human being," she says, encouraged her to find in her bedroom "the space to create an alternative world" to the one where she often found herself "fleeing in tears in response to the crises and obstacles" she witnessed in Gaza.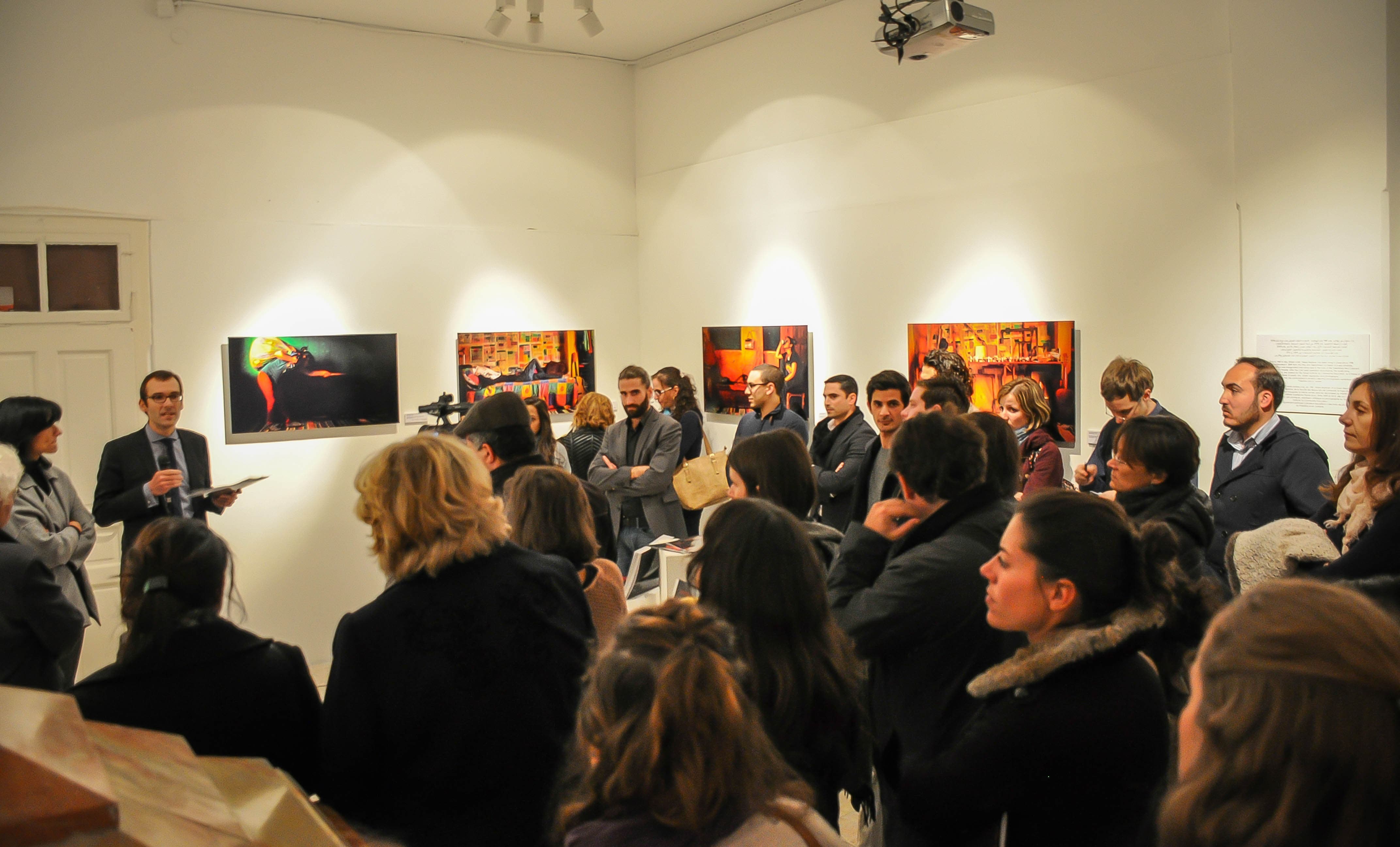 Using only the elements in her surroundings, Badwan innovatively builds effervescent sets characterized by harmonious hues and intricate composition. The buoyancy of the artist's photographs is a world away from the mainstream images of ruin in Gaza.
"I waited all day, from sunrise to sunset — for the perfect amount of sunlight to obtain the invisible depth sensed in the photographs," said Badwan.
The launch also marked Badwan's first exit out of isolation, since she began in November 2013. But she could not attend her exhibition in Jerusalem, despite having applied over a month ago, her permit request to enter Israel remains in pending status.
Instead, the artist left her house for the first time Thursday night to go to an Internet cafe in Gaza, and was present at the exhibition via Skype. Stirred by a flurry of emotions, Badwan's tears came falling down as she interacted with the visitors and saw her work up on the walls.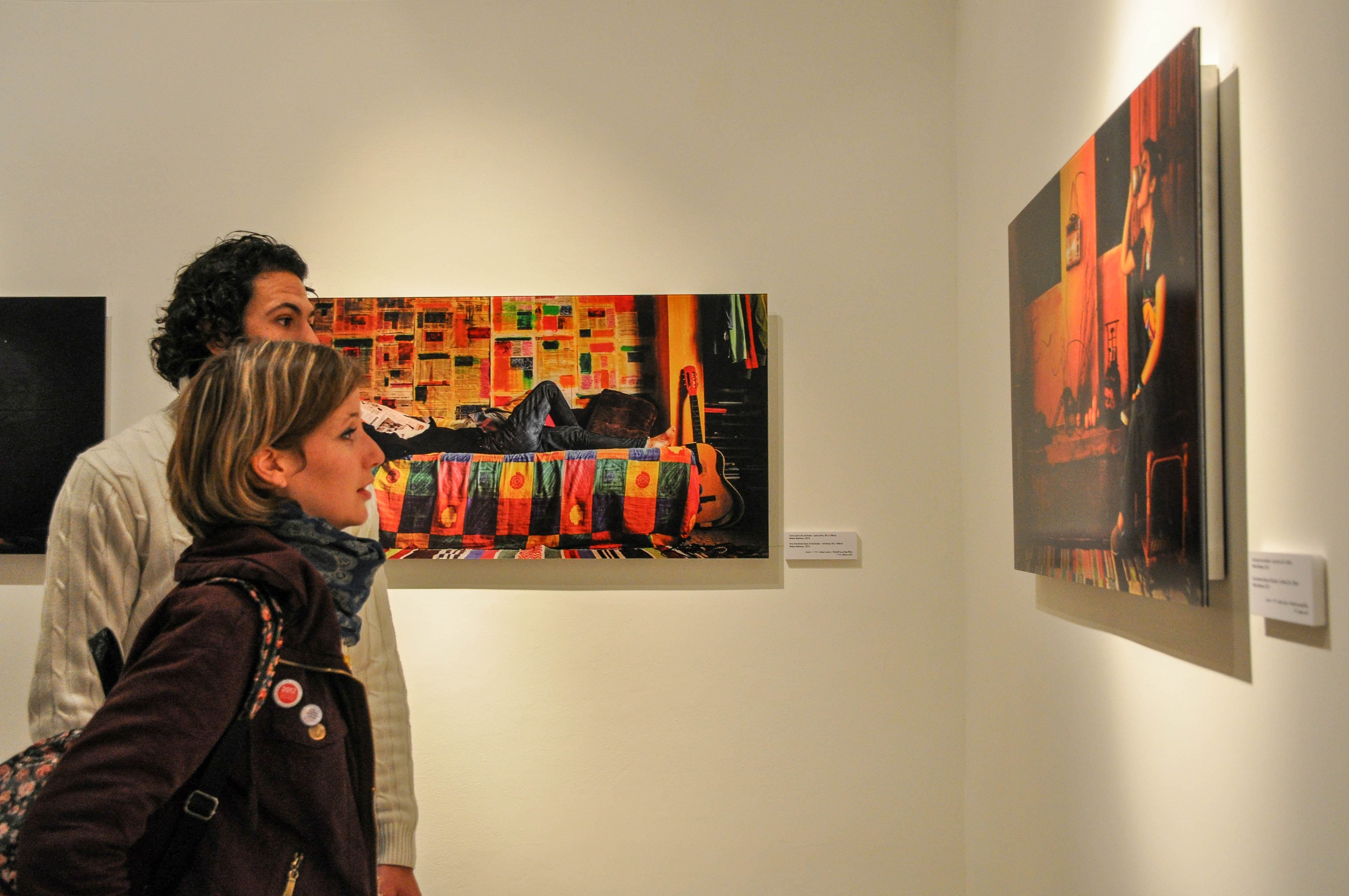 "Especially since the last war [on Gaza] and the ongoing deterioration of our situation, we are very much searching for creative ideas to respond to the status quo in an interesting and creative way. So we open up the platform for this interaction," said Alia Rayyan, Director of the Al Hoash Palestinian Art Court.
"When we saw the work of Nidaa, we immediately thought that it was a very intense scream for life," added Rayyan.
After graduating from the Fine Arts School of Gaza's Al-Aqsa University, Badwan worked as an arts coach at the Tamer Institute for Community Education and participated in multiple collective exhibitions in Gaza and Amman.
Her first solo exhibition took place in the final days of the 2008 Israeli offensive in Gaza, at the Palestinian Red Crescent Society's theater, which was bombed and torched during the bombardment.
Despite facing many roadblocks, Badwan's determination to show her artwork and root out her creativity persists – even if it means resorting to a yearlong self-imposed isolation.